Hey, do you remember me? I'm the girl who used to blog here! Yup, the sugar addict. Glad you didn't forget about me. I've been slacking in the blog department for various reasons, ranging from shear falling-out-of-love-with-blogging-syndrome to managing-the-construction-of-our-new-house-itis, with I-m-so-exhauseted-ness in between. But I come baring gifts, a pretty ones at that!
I made some Thanksgiving invitations for this year's party we are hosting, hope you can use them. They are A6 sized (105×148 mm) and you can pimp them up with some bling bling paint like I did!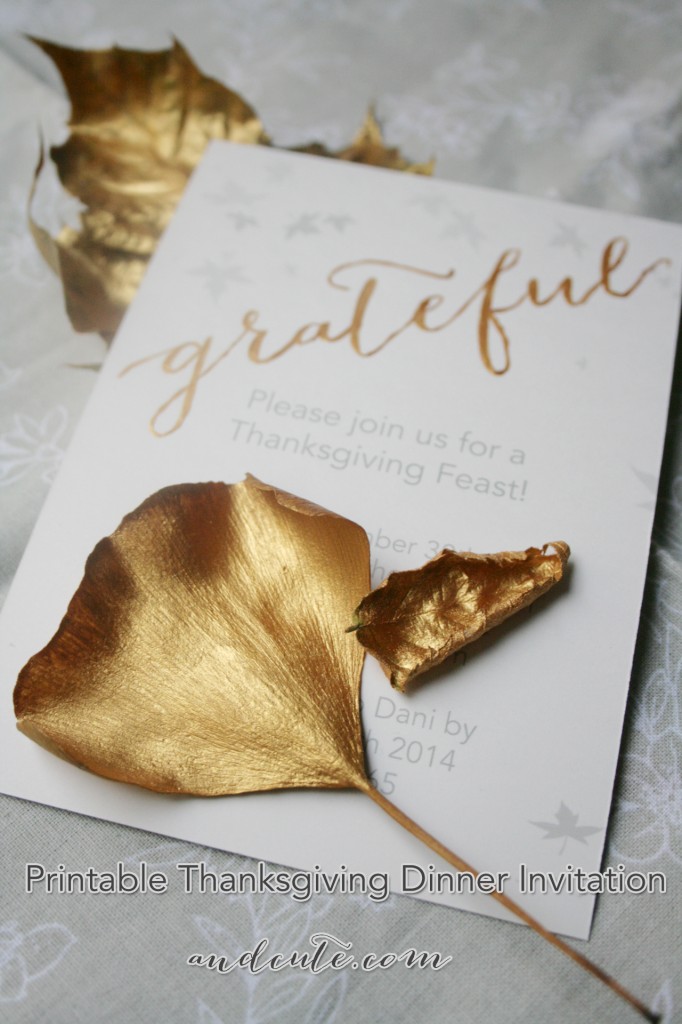 I painted the "grateful" line with gold acrylic paint.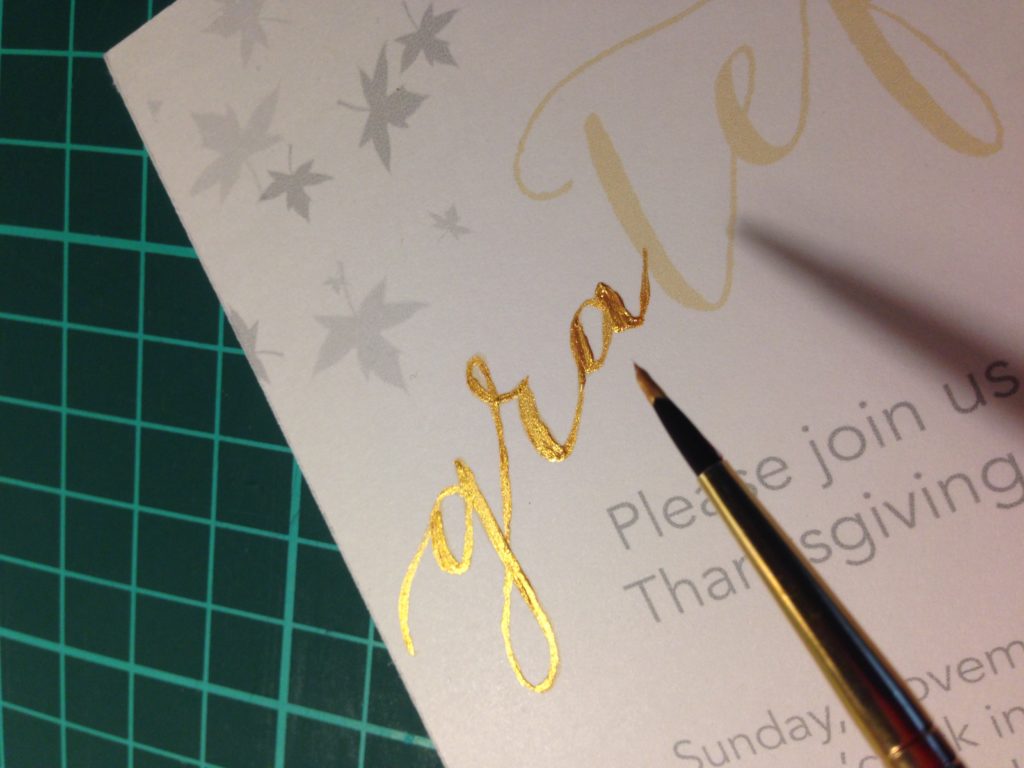 Pretty right? I liked it so much I strated painting everything around me gold. Like those poor leaves, my nails, my desk…
Download below, the zip file includes a blank .png file and a .psd file to open in Photoshop and add text!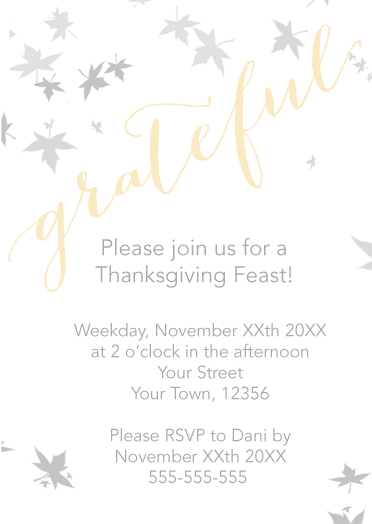 Download HERE!
It's good to be back!
Hugs
Dani