The printable conversion chart series continues today with the sweetest of all ingredients – sugar! Speaking of sweet…thank you so much for all the love you have left and shares you have made in regards to the flour printable – as a blogger it feels really good to "hit the spot" 🙂 Feel free to leave your input for other ingredients you'd like to see. I am planning on creating a printable for butter, brown sugar, powdered sugar, baking soda and yeast so far. Maybe whole wheat flour? Let me know!
You can find 3 sizes in PDF form below for download. When you print on photo paper the colors will be slightly darker but more vivid.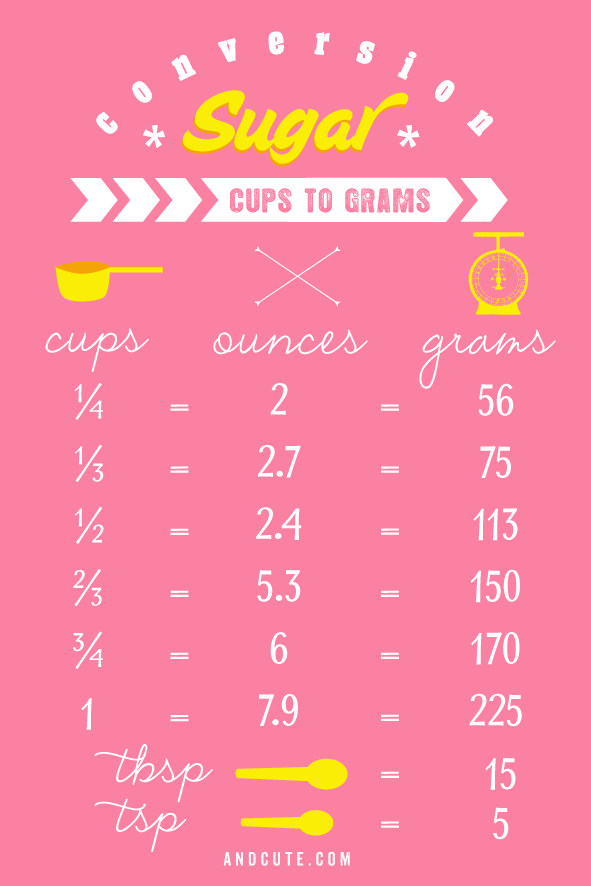 Sugar Conversion 10×15
Sugar Conversion A4
Sugar Conversion Letter
Have a sweet day and happy baking!
Dani