It's the middle of September, but it is still super hot and sunny here in Germany and I love this kind of "golden" fall. The season for apple picking has come and what better to make with apples than a cake!?  "Put them in healthy granola or some plain yogurt," you say?!  "To the dungeons with you," I say (sorry, I we have been watching Game of Thrones, and I feel a bit medieval this Monday morning). This extremely moist apple cake has all the right ingredients for yummyness – butter (lots of it!), sugar (quite a lot of it) and my secret squirrel tip for making moist coffee cakes – Greek yogurt!
There is a supermarket chain in Berlin that has a bakery under contract that makes the best EVER Apfelkuchen in Oma's style. Since we have moved south I can only dream of this cake. I have been trying to recreate the soft and moist texture of the cake – and I think I did.
One more tip before we get started: you can also make this cake as a sheet cake — just double the amount of apples and halve the baking time.  This is how I will make it next time!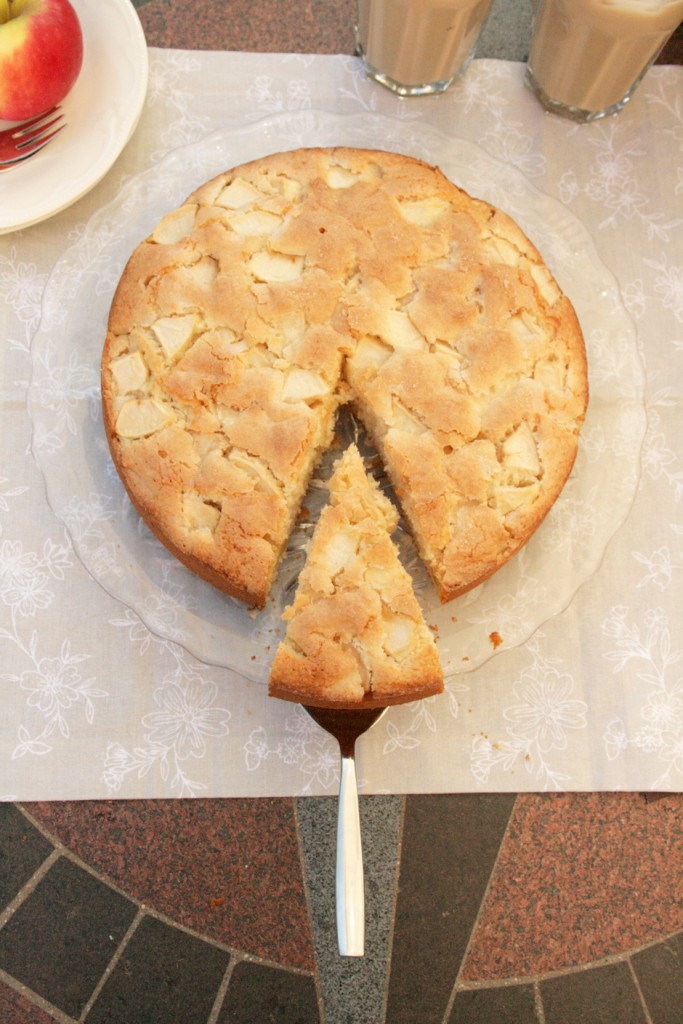 Ingredients

200g of butter (one stick of butter has 113g)
1 cup of sugar + 1/4 cup (ca. 200g plus 50g)
3 eggs
2 cups self-rising flour (or regular flour plus 1/4 tsp. salt and 1/2 tsp. baking soda)
1/4 cup of Greek yogurt (ca. 150g)
2 medium sized tart apples (4 if you are using a rectangular cake pan)
1 tsp. vanilla
Method
1. Peel, core and cut the apples into medium-sized cubes. You may the skip the step of carving a heart into the skin before peeling – unless you want to get extra credit 🙂 Preheat the oven to 180C/350F.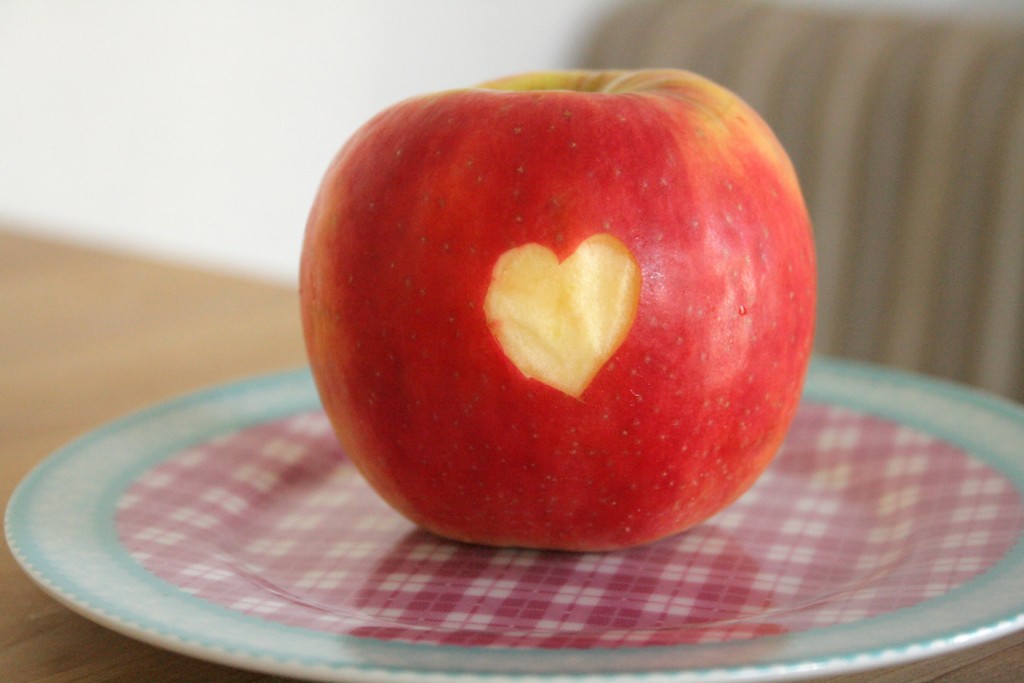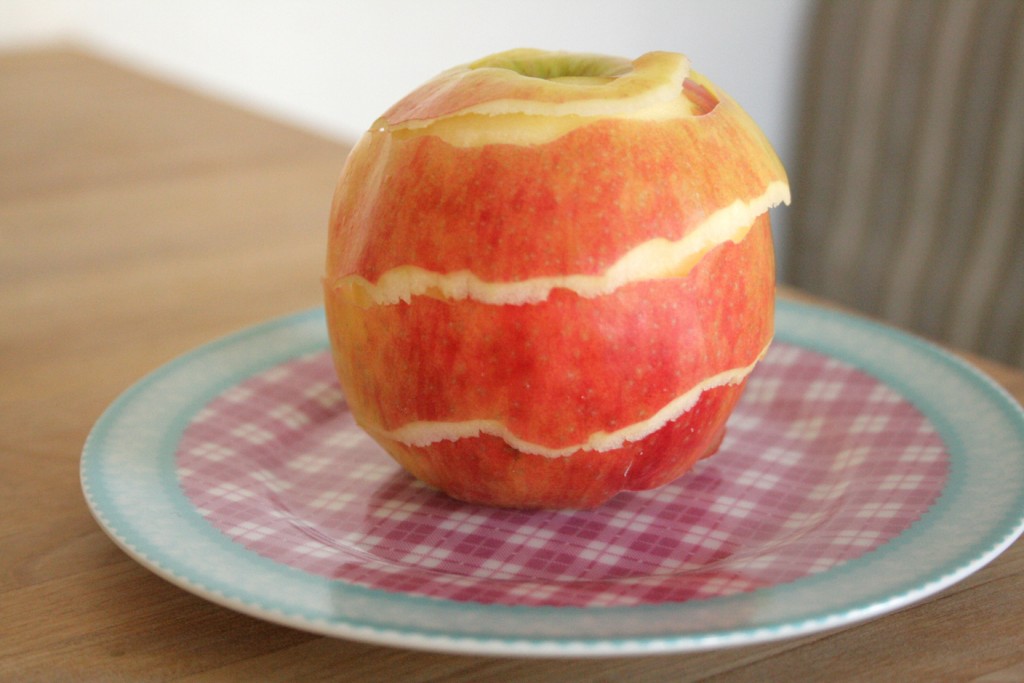 2. Cream the butter and 1 cup of sugar together, add the eggs and blend together.
3. Add the flour and mix. Add the vanilla and Greek yogurt. Mix until it is all combined.
4. Spread onto your baking sheet (a 12-in round pan makes a taller cake, a rectangular pan makes a more appl-y cake). The dough will be sticky.  Spread evenly with a rubber spatula.
5. Press the apple pieces into the dough (push them pretty far in) and sprinkle with the remaining 1/4 cup of sugar.
6. Bake for ca. 40 minutes at 180C/350F.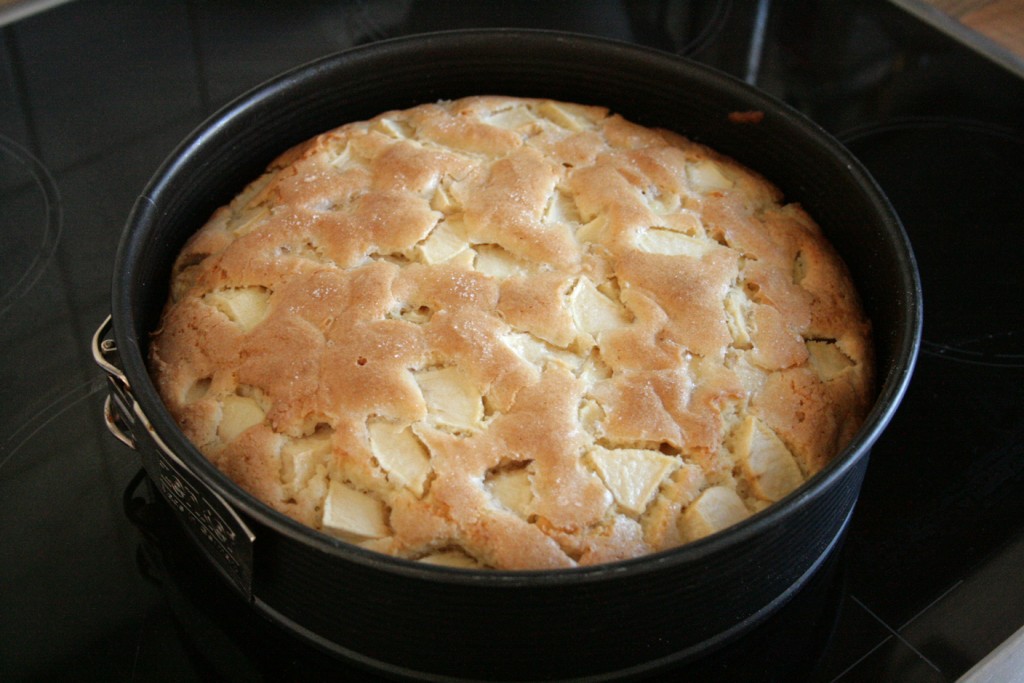 Be brave and serve with whipped cream! I was a coward.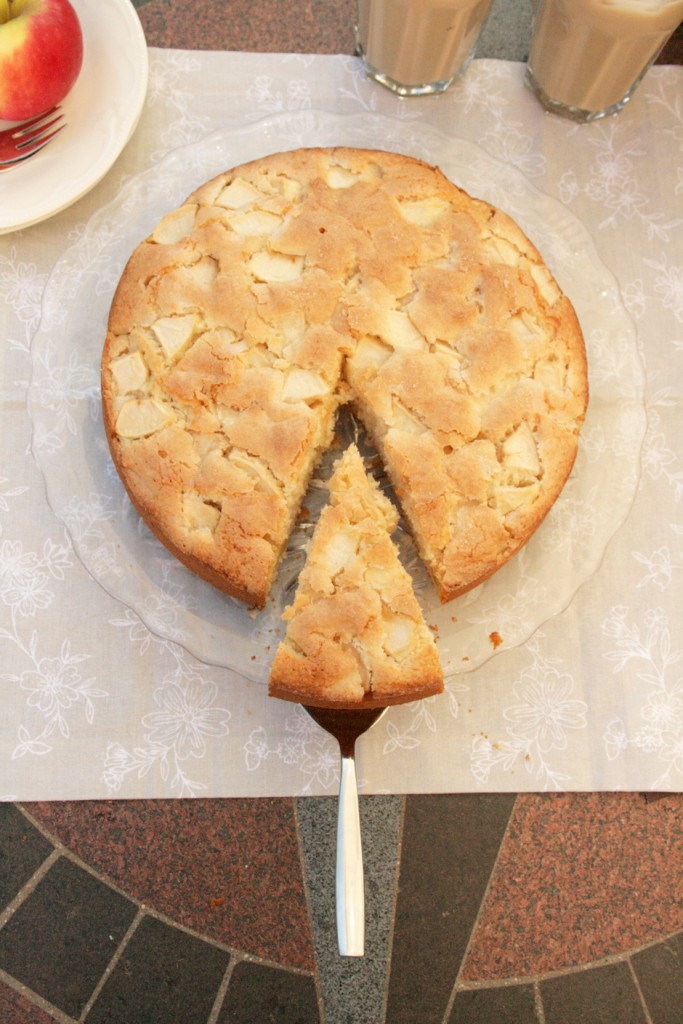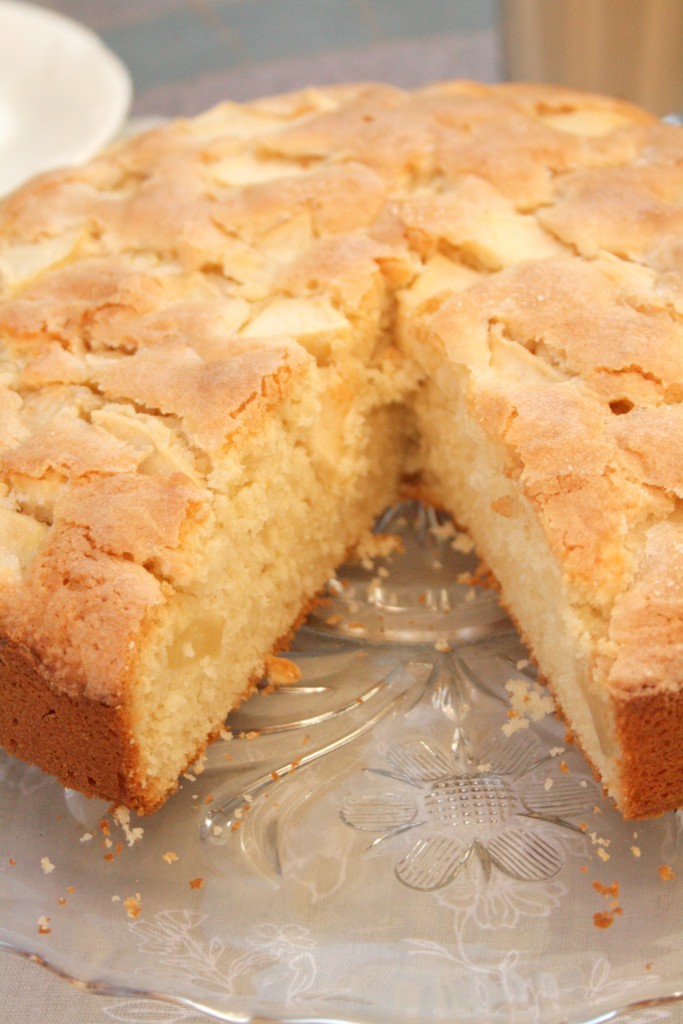 Enjoy — and have a piece for your Oma as well 🙂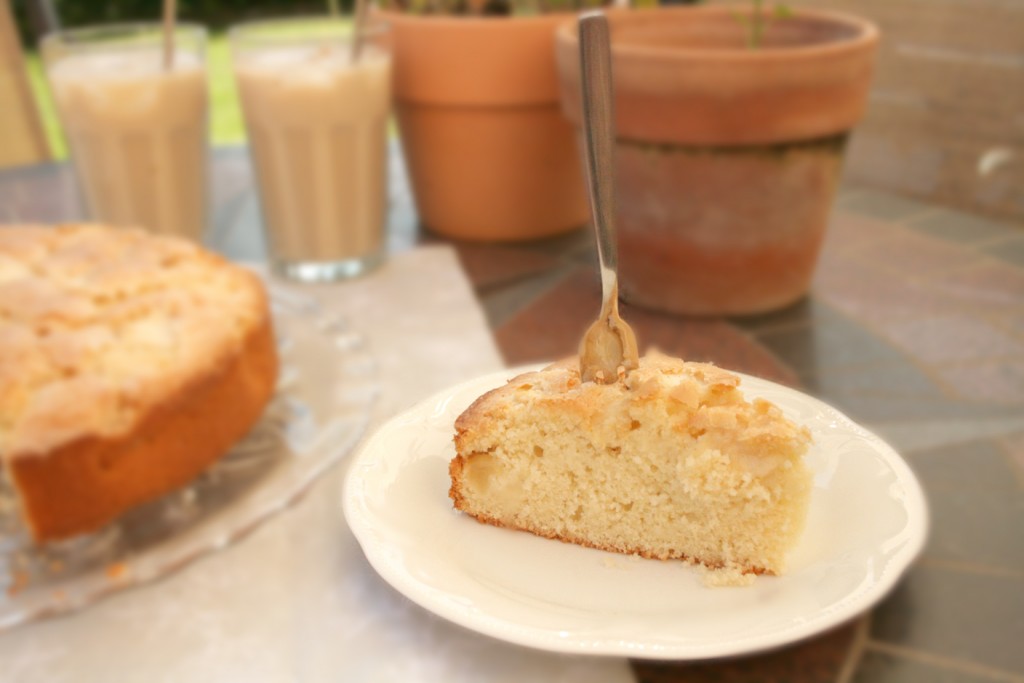 Cheers!