We are officially half way through the year 2013, quite scary actually! When you sit there wondering where time has gone, it is helpful to have a calendar to look back at all the things that happened. I find monthly calendars the best way to organize my life. That is why the 2012 calendar I made was 12 monthly sheets – now out of date. So I thought it would be a good idea to stay flexible and just make a blank version for you to fill in as you please just like the weekly blog planner template. Said. Done.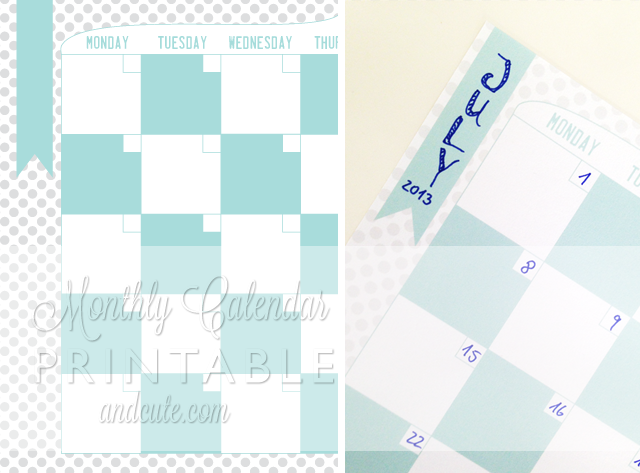 And because I want to please everyone, a quite exhausting way to live by the way ;), I have made a letter sized version and A4. Set your printers to seamless print if you can 🙂
Monthly Calendar Printable A4 AndCute
Monthly Calendar Printable Letter AndCute
So what are your plans for the rest of the year?
Hugs
Dani!