My obsession with sprinkles knows no end, sometimes I think I am more of a sprinkles hoarder than a sprinkles user, is that wrong? Two years ago I made some "jimmy" type sprinkles over at camolove using ginger bread house icing, that worked quite well! So you can imagine my excitement when I ran into Cake Whiz' instructions on how to make confetti sprinkles using marshmallow fondant. I thought I could try this method with the sugar fondant I had made earlier this year. The colors that I had added oil-based flavoring to worked the best, they rolled out really thinly and did not leave cracks. My teal though, I had about 50% dry with cracks on the top side. But again, for the materiel cost of just sugar and water, that's still an acceptable outcome 🙂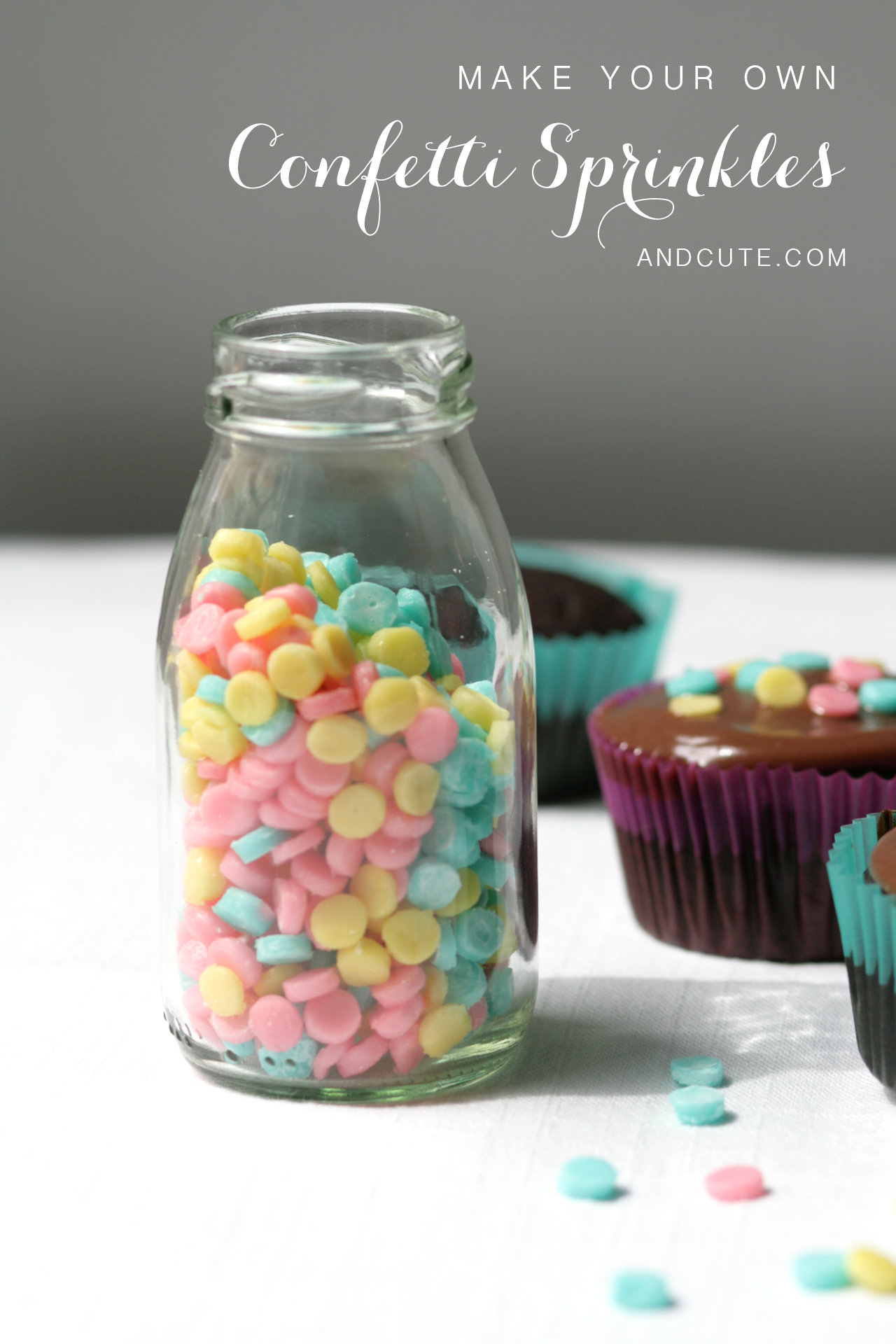 What you need
fondant (homemade or store bought)
round piping tip (i.e. Wilton #12)
chop stick
paper towel
wax paper lined cookie sheet
Method
Below are pictures to illustrate how to go about it. Make sure you let your rolled out fondant dry slightly before you start cutting out the shapes. I used a chop stick to push each (unwilling) sprinkle out of the piping tip and cleaned it every now and then with a paper towel. The process takes some time, see it as a mediation where you can really empty your mind and do monotonous work… 😉 Let your sprinkles dry for a day and then bottle them up!

Once I have mastered the art of marshmallow fondant, I will try this again 🙂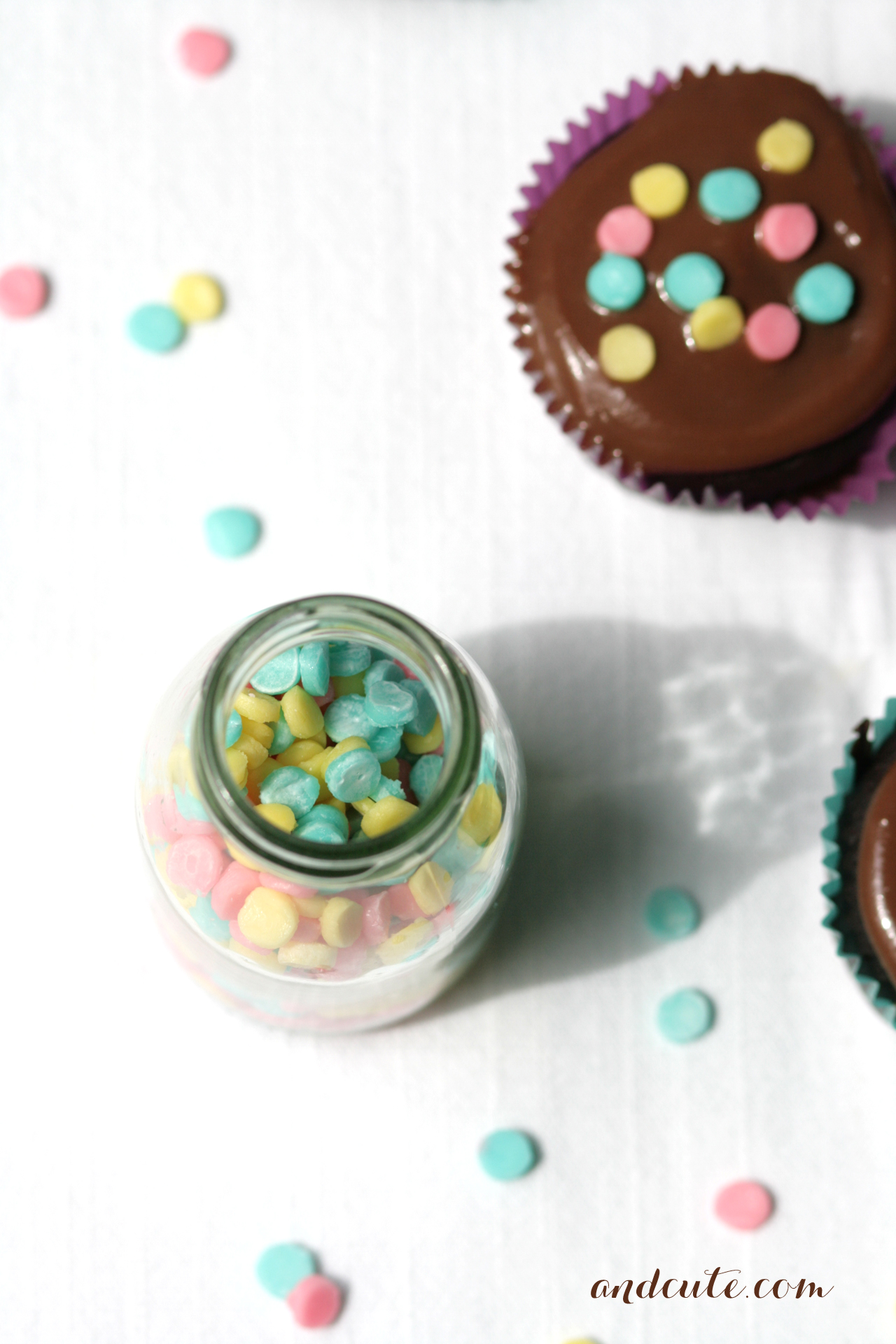 So now, I there is no reason to use sprinkles sparingly, if there ever was, other than my hoarding habit 😉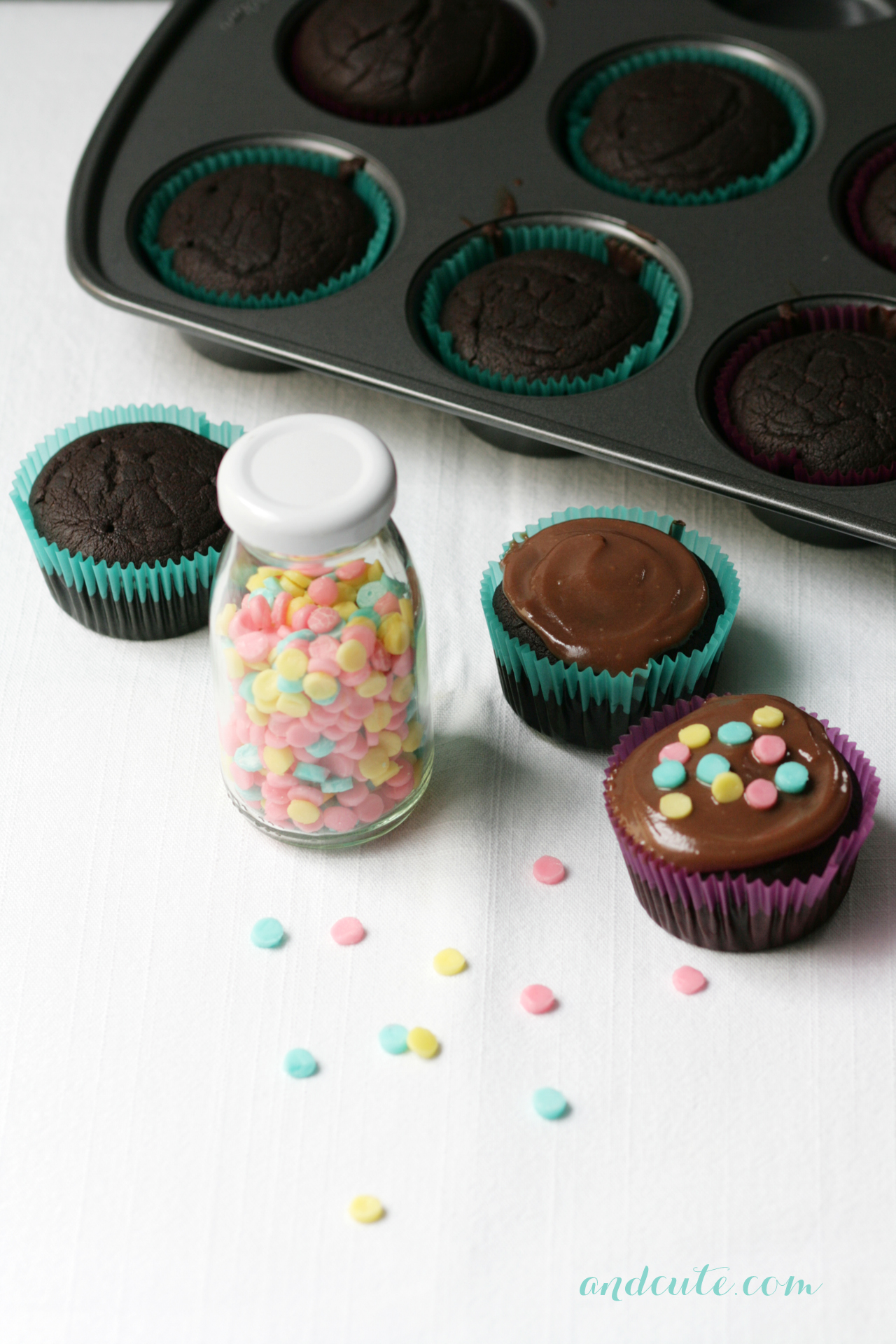 Sprinkles away!
Hugs
Dani!