Rhubarb is a weird thing, I mean just look at it. It looks red but really it is green, the flavor is a bit sour yet it is mainly used for desserts like compottes and cakes. I have a thing for weird, I love rhubarb and made a syrup (dissolving the essential flavor in sugar water…oh yeah!) from it. Later I will share with you the best ever rhubarb cake recipe of all times. But let's not get ahead of our selves. Essence first!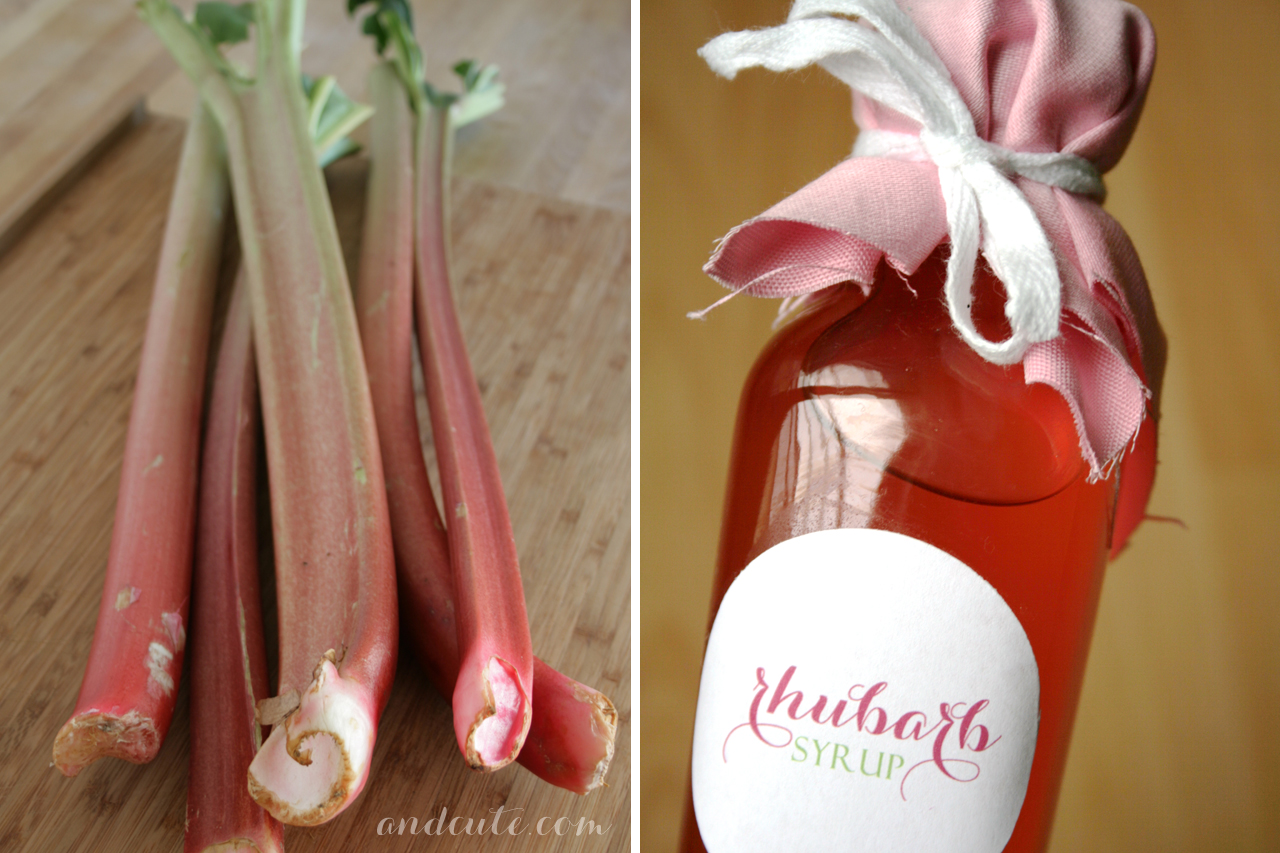 Ingredients
500g fresh rhubarb (use only the red part of the stem for a pink syrup, use all for a more orange syrup)
450ml water
juice of one lemon
700g sugar
Gadgets
cheese cloth or cloth diaper (should I add that the diaper should be unused 😉 ?)
funnel
clean bottles with a screw top (pour boiling water in them and dunk out again) -> I had 3 bottles of ca. 250ml
Method
1. In a pot bring the water, lemon juice and cut up rhubarb to a boil, then simmer for 30 minutes.
2. Strain the mixture into a large pitcher using the cheese cloth or cloth diaper to line your funnel with.
3. Return the liquid to the pot, add the sugar and bring to a boil, simmer for about 10 minutes.
4. Fill into prepared bottles using the funnel again and screw tops on tightly.
5. Let cool completely then store in a cool and dry place. Store opened bottles in the fridge.
You you can use the syrup with sparkling water or mix it with prosecco (my preferred option 😉 ) Two table spoons for a regular sized glass should do. If the bottles were really clean, the top is on tightly and you store it in a dark cool place like your basement, the syrup should keep up to a year. Cheers my dears, pass the bubbly!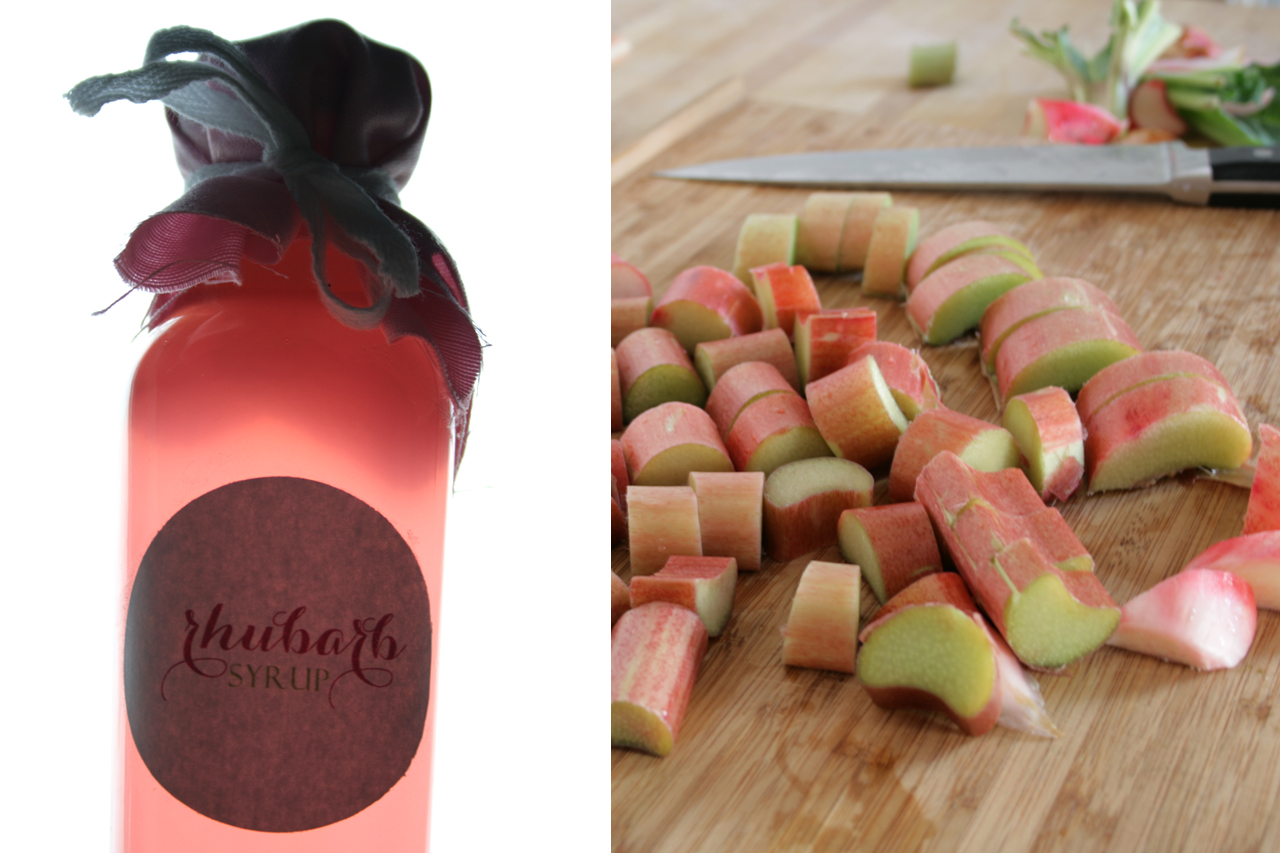 and here is to the weekend!
Dani!