Welcome 2015! I am a wi bit late, but that is ok. The last time I spoke to you, it was Thanksgiving, and I am showing signs of life again right around the next celebration…namely my daughter's 6th birthday party. It was a great little party – everything went smoothly and everyone left sane and alive – which is not a certainty for all events involving an uneven parent-kid ratio.
You will never ever in a million years guess the theme of the party…ok, maybe the headline gave it away, or maybe the fact that we are dealing with a 6 year old girl gave it away – we had a Frozen Party (or Elsa Party as the girls called it – why does Anna always get the short end of the stick? 😉 )
So here are some impressions from the afternoon.
The cake and table setting – an homage to snowflakes. The cake, don't be fooled by the pretty pictures, was a disaster! It wouldn't come out of the pan and is therefore held together by 2 tons of butter-cream and whole lot of s-bombs on my part.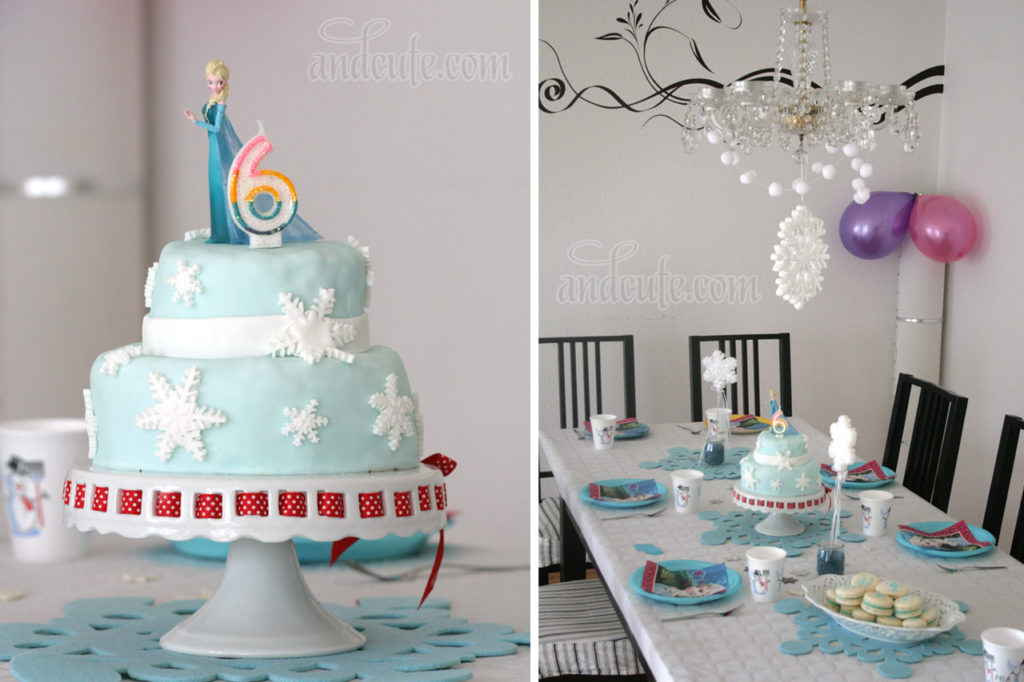 Which sane mom makes macarons for a kids party? No sane mom! But who said I was!? To crank up the pressure and set the bar really at "almost not doable" I made macarons – with sprinkles on top! Boom! I got lucky and they turned out!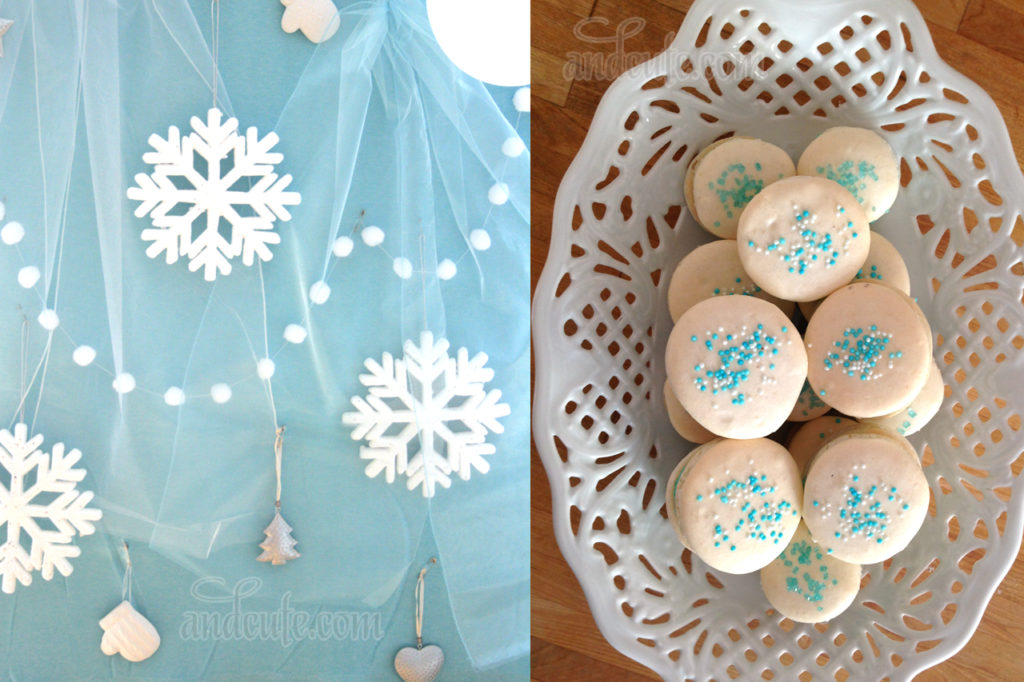 Every kids' party needs activities. Thanks to an abundance of ideas from other creatives around the net, we found some fun things to do that involve "snow". We drew magical snowflakes with Epsom salt water and black card stock. There were crowns and antlers to be decorated with glitter and pompoms.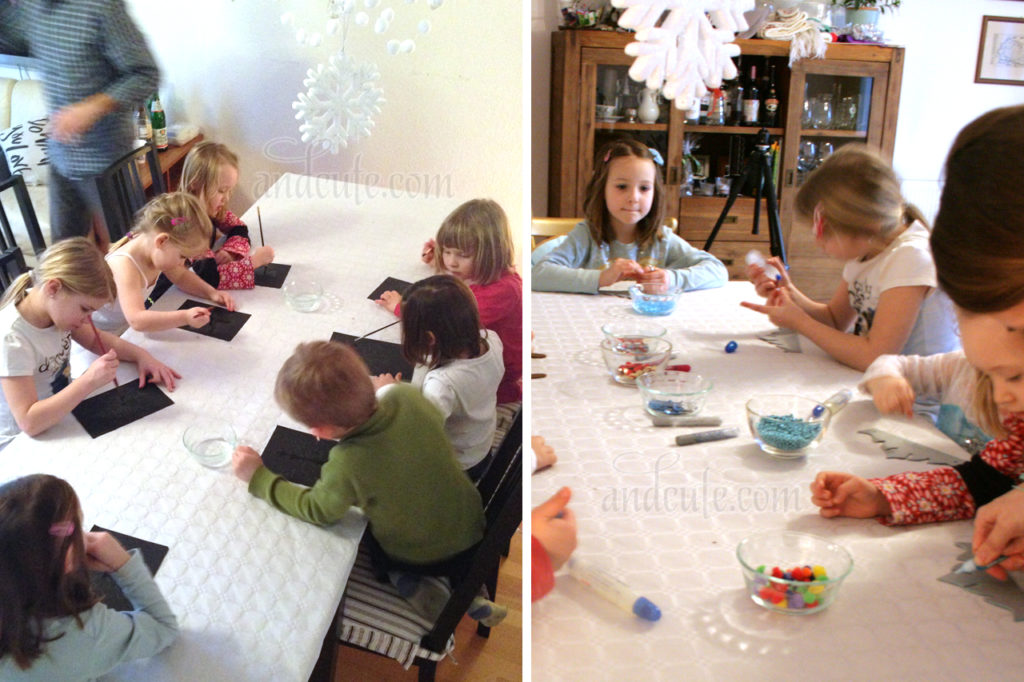 We pinned the nose on Olaf. Well, we tried…hard!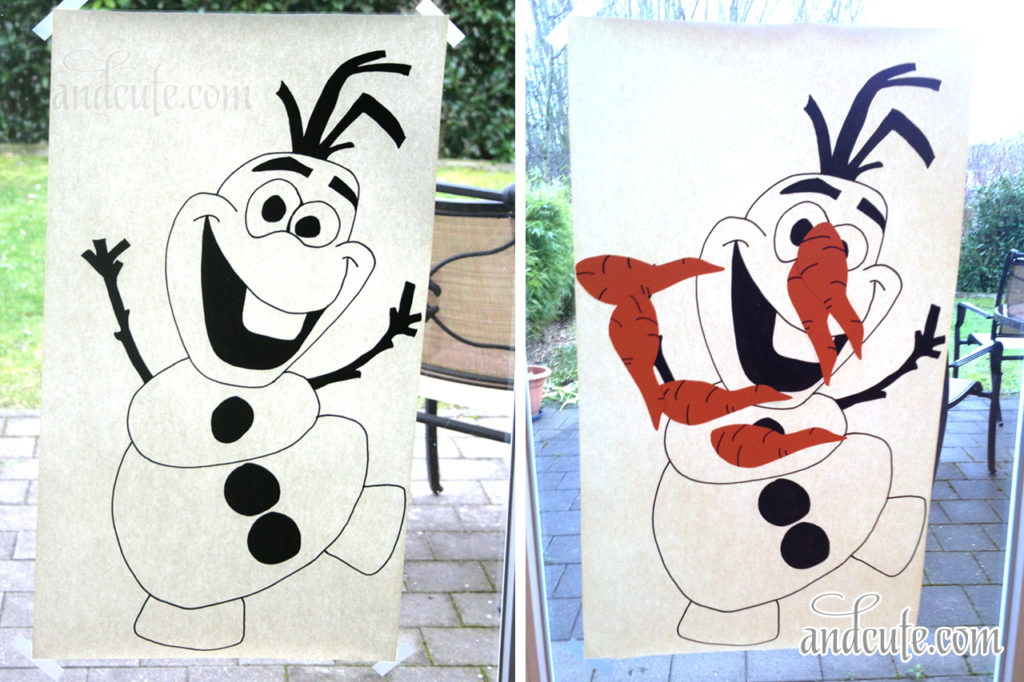 We had a snowball toss with flour filled "stress balls" made from balloon. And we had a fun photo booth. Most activities left a little something the kids could take home later. The goodie bags were filled with the results of the activities and print outs from the photo booth. This was a great way of solving the "Thank You Goodie Bag" issue…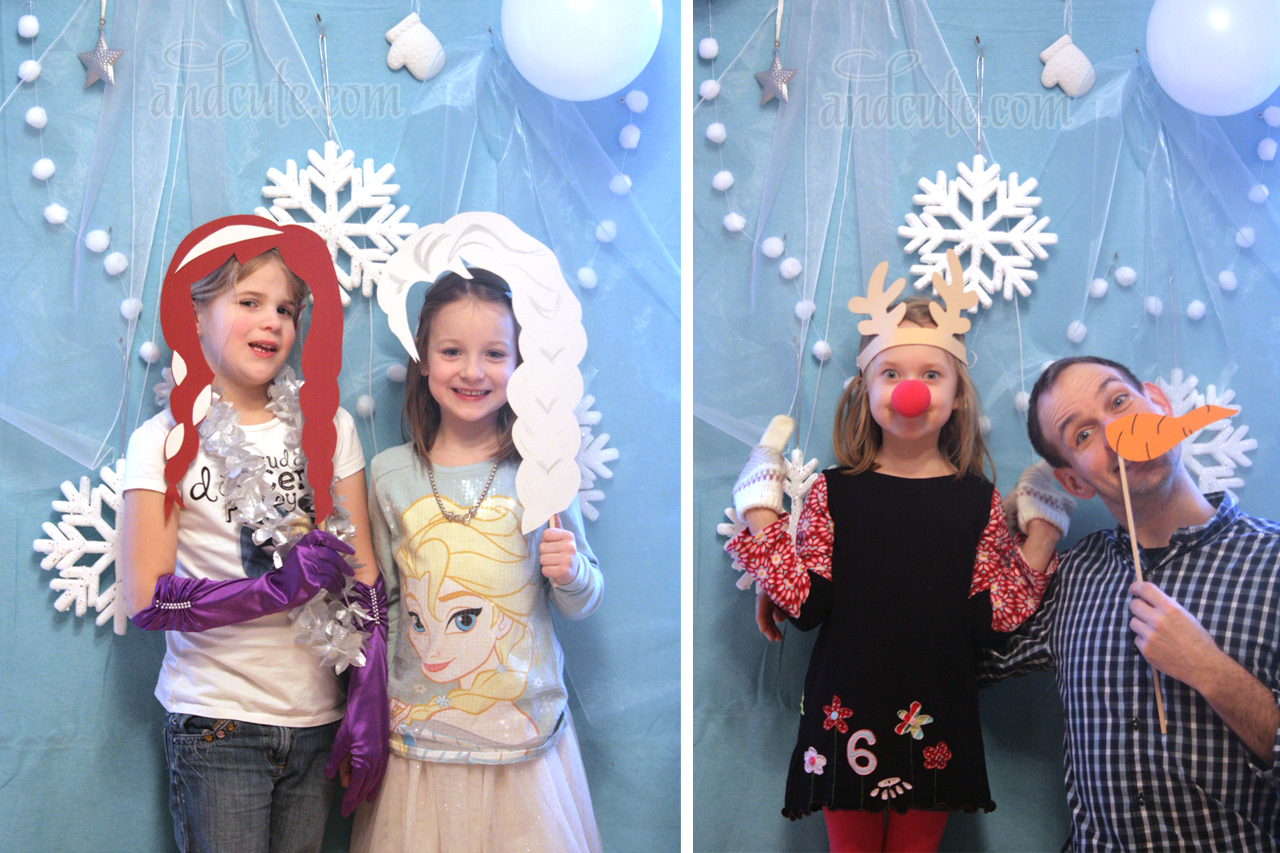 I am so proud of my husband (the one with the carrot nose), he is so great with kids…probably because he still is a kid himself still. Love you!
For dinner I made simple kids food like bread slices, cold cuts, sliced cheese, sliced watermelon – all in the shape of snowflakes – 'cause yeah – my bar, it's up there….
😉
Hugs
Dani