Thursdays is design day in the house of andcute. I get many of my German or European readers tell me they would like to try a recipe but are thrown off by the cups and tablespoon measurements. That is the reason I am starting a printable series that will help you make anything stated in US measurements by converting it into grams. Today we are starting with flour conversions. I have rounded the grams number, because really 3 grams more or less will not break you neck, or your cakes' neck for that matter. The link to the printable PDFs in 3 different sizes are below!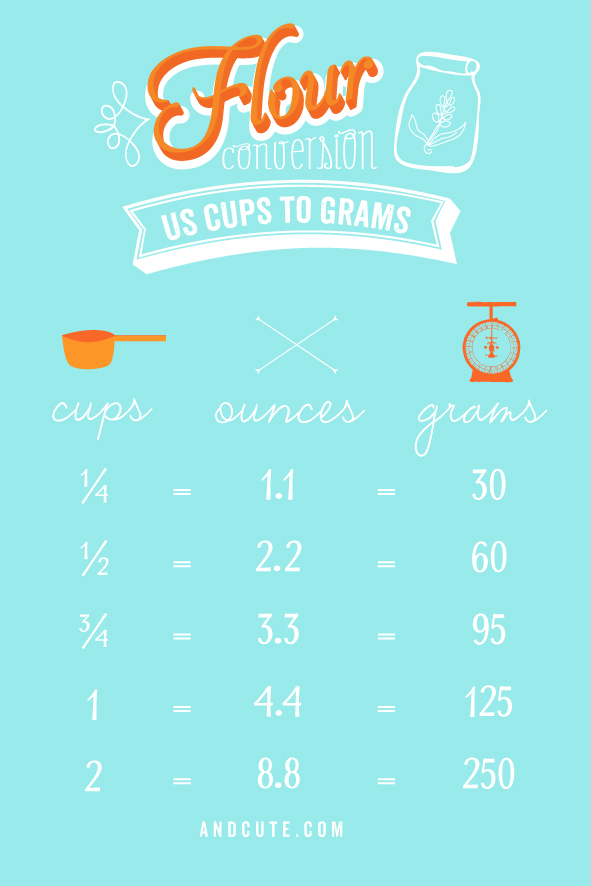 Flour Conversion 10×15 Size
Flour Conversion Letter Size
Flour Conversion Poster A4
No cupcake shall go unbaked my European friends!
Hugs!
Dani