You can't eat it, you will have to work for it but either way it will be super cute! Introducing the new cupcake gift box printable template, because it's Thursday 🙂

Download the .pdf file form the link below!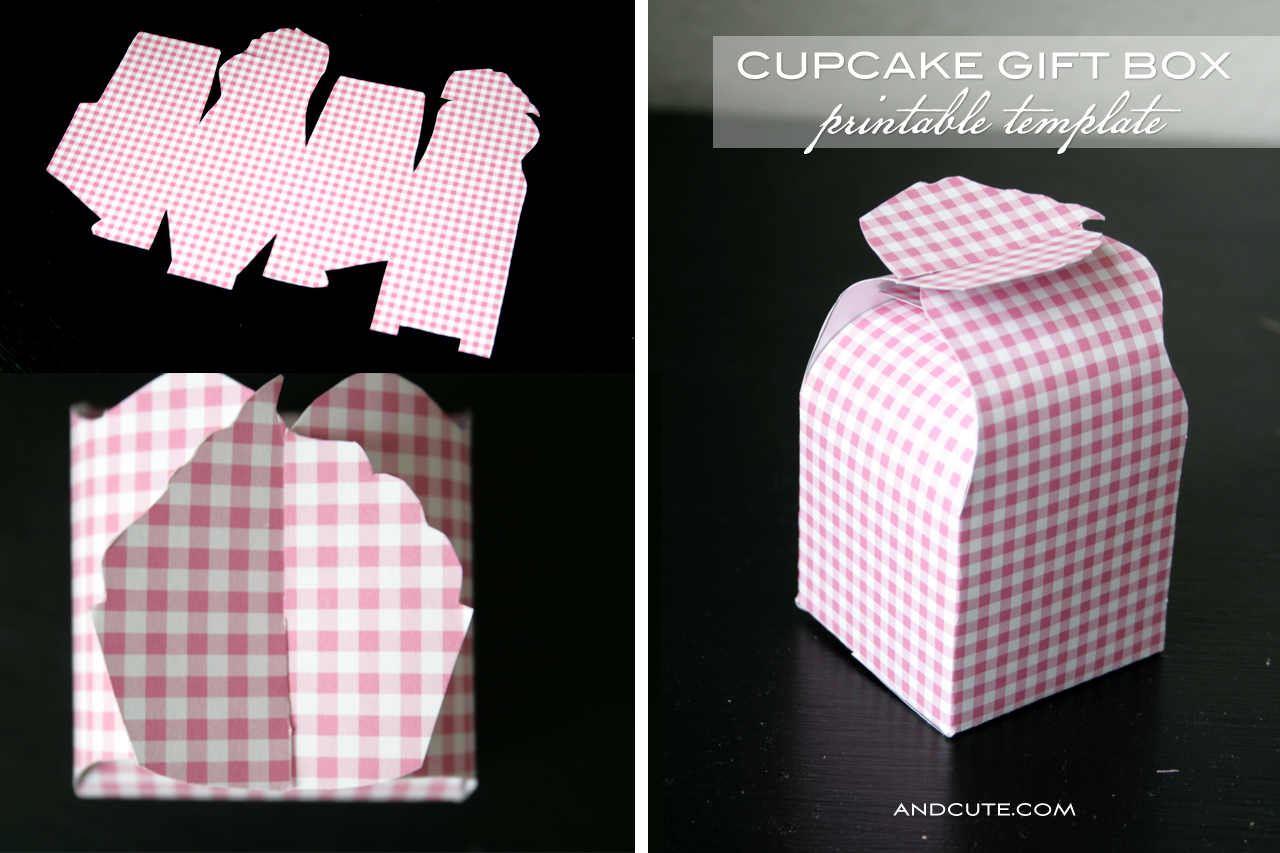 Click here to download the template outlines: Cupcake Gift Box Template
Instructions
1. Print the template onto the backside (if you are using pattern paper like I did) of an A4 or letter sized piece of card stock.
2. Cut around the black outlines and fold all dashed lines.
3. Glue the side flap onto the opposite box side to form the base of the cube.
4. On the bottom tuck the curvy ends in first, then fold latches over to close the bottom, use some glue if you need to.
5. Bend the plain top sides slightly inward, then bend the cupcake sides over on top.
6. Gently interlock the cupcake parts by sliding the paper together in their "slit".
If you printed on plain paper you can decorate the cupcake some more using glitter, pens and other craft supplies.
Hope you have fun hiding little treasures for parties (or just because) in these cute gift boxes.
Hugs
Dani!