Easter baking is becoming almost as important as Christmas baking, in my mind that's a good thing. If you are looking for a spring-y twist on the classic spritz cookies give these cuties a try!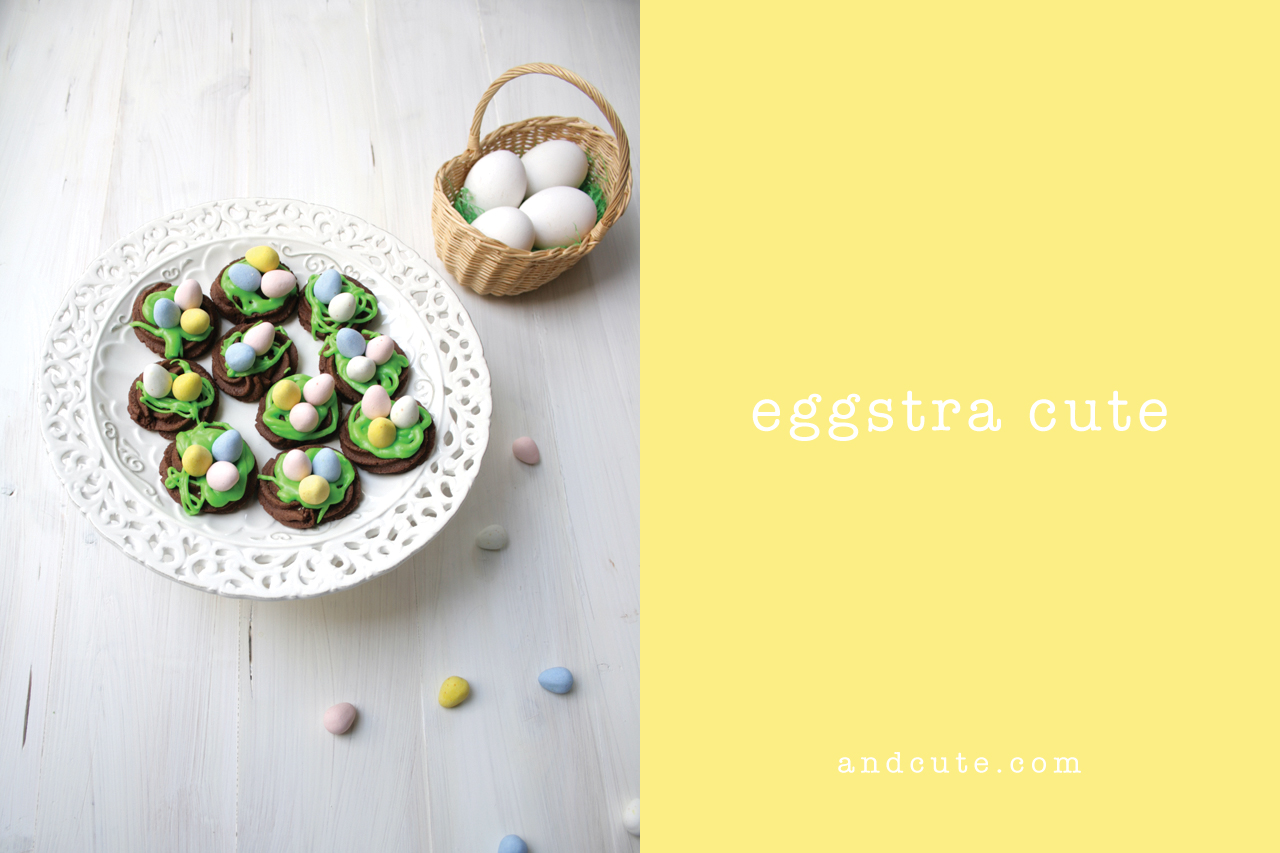 Ingredients
1 cup (230g) butter
1/2 cup (100g) sugar
1 egg
2 1/4 cups (300g) flour
1/4 tsp. salt
1/4 cup of dutch processed cocoa (more if you'd like)
1 tsp. instant espresso (optional)
Topping
1 cup powdered sugar (more if needed)
1 tsp water (more if needed)
yellow and green food color
mini chocolate eggs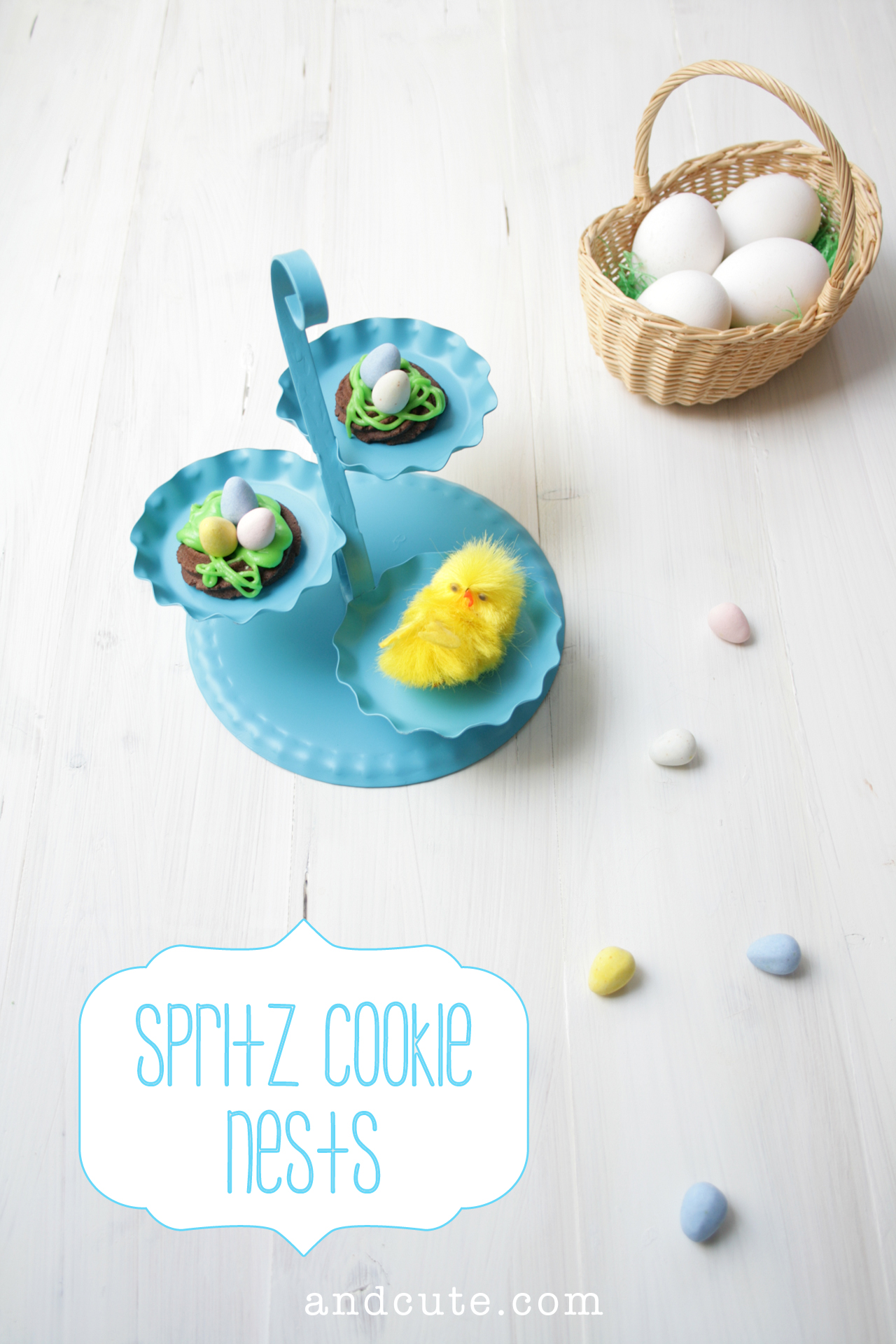 Method
1. Preheat your oven to 350F/180C. Cream together butter and sugar add egg and salt.
2. Add flour, cocoa powder and instant espresso – combine until you have a smooth dough.
3. Add a star tip to your reusable piping bag (I don't recommend the one way version for this work because the bag has to withstand a lot of pressure).
4. Pipe wreathes onto a parchment paper lined cookie sheet.
5. Bake at 350F/180C for about 8 minutes. Let cool for two minutes then transfer to a wire rack.
6. For the icing blend together the sugar, water and food color. You want the icing to be quite thick so your grass texture doesn't melt away. Add more powdered sugar to thicken the mixture, add more water to thin it out.
7. Place a small round tip on your reusable piping bag and start piping lines that resemble grass onto your little cookie nests. Gently press the mini candy eggs into your frosting, let dry completely before moving the cookies.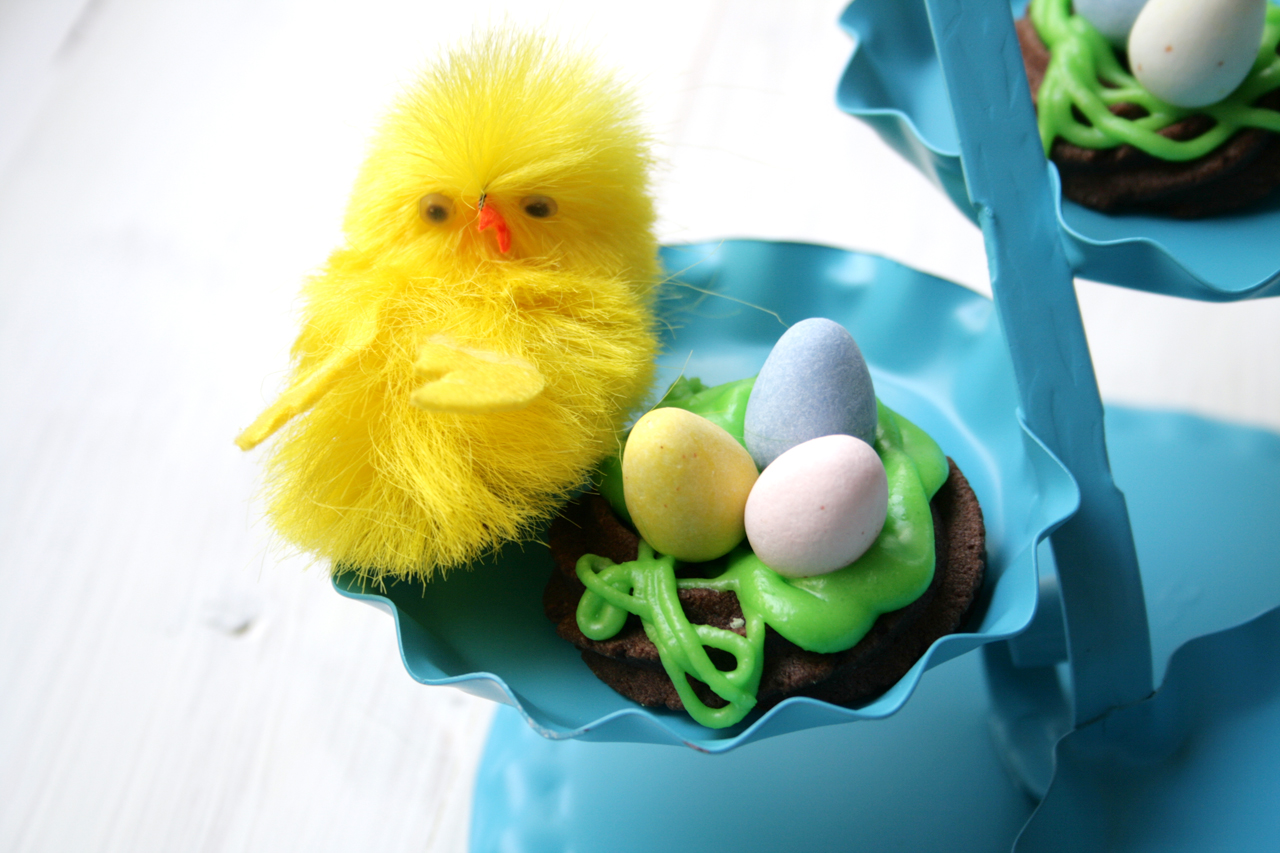 A little bird or chick makes for some great decoration along side the cookie nests.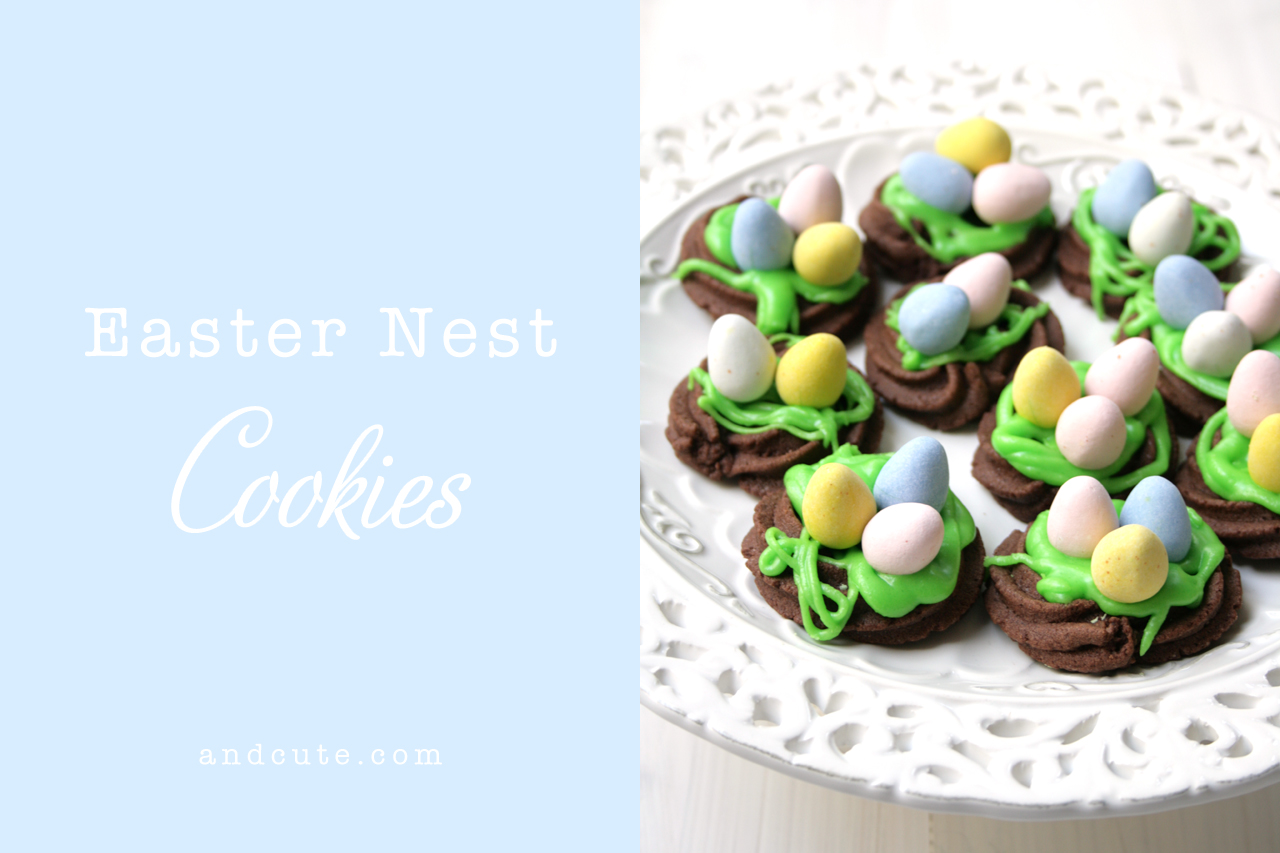 If you are not feeling the Easter loaded decoration, these spritz cookies are amazing just the way they are. I thought they tasted even better a day after I baked them. Hmmm, wonder why?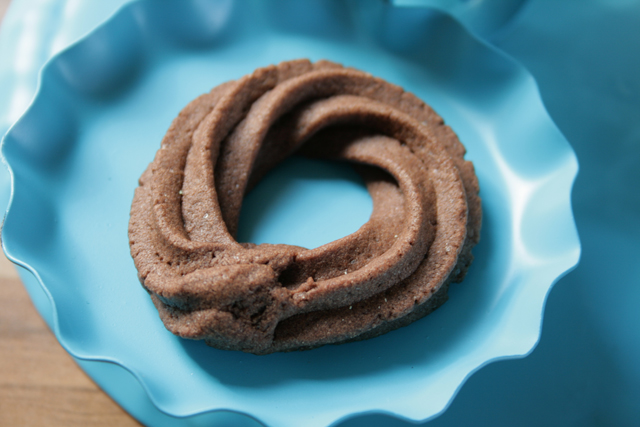 What are you planning to bake for Easter?
Hugs
Dani!