Maybe you have been wondering what is going on here lately, or better, why there is nothing going on here lately!? There are many reasons, one being my self doubt and my wondering if not all the cookies, cakes and such have been made already?! But the main reason is that WE BOUGHT A HOUSE! We always manage to move into the most expensive real estate areas of any country, so it took us two years to find this house in the greater Frankfurt/Heidelberg/Mannheim area. The house comes with a bit of work, it is diamond in the rough, actually it comes with a sh*t load of work. But before we even get to the plans for the house, we have to clear the house of the messie-like left overs and tame the jungle of a garden.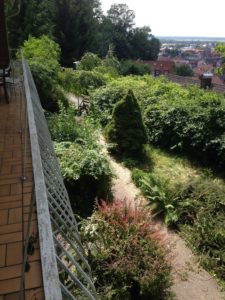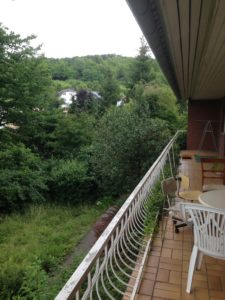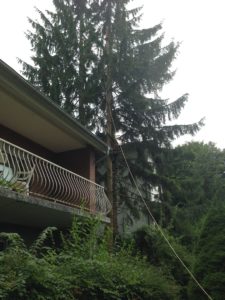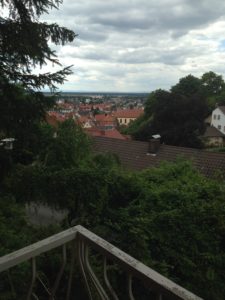 So there were trees going down – large trees – 25 meter high trees. And the first one we braved ourselves. That tiny yellow hat is Mike up in the tree.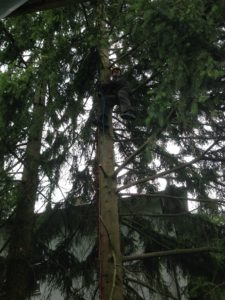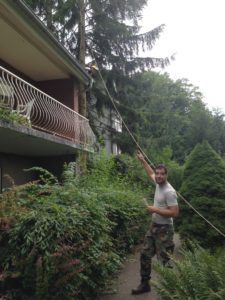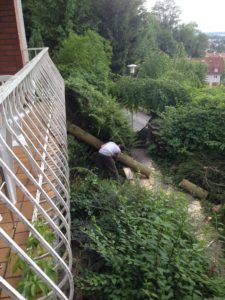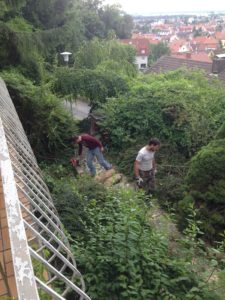 After that we got some professional help. You know, the been there, done that kinda mentality (and the holy s*it that's really high and dangerous mentality as well).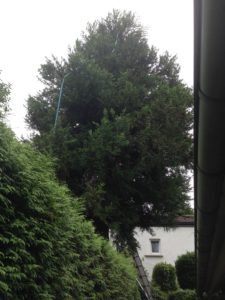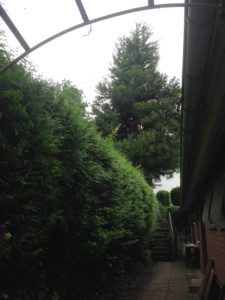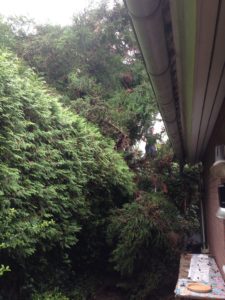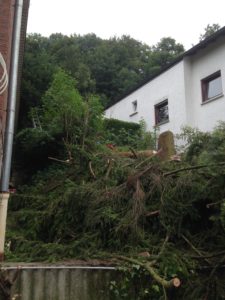 We stuck with the smaller trees and bushes, also a fucket load of work (excuse my construction site jargon, but that really says it all).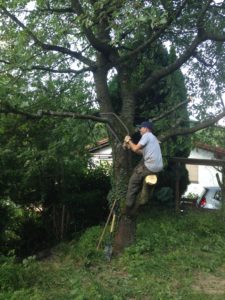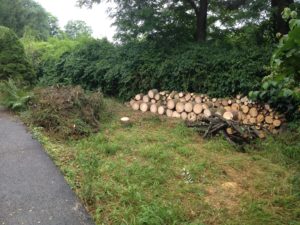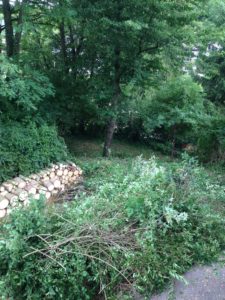 Our sellers were an older couple who had a slight hoarding problem, so we offered for them to just take what they want and then we would clear the rest. So there was a chaos of things, trash and treasures (mostly trash), furniture, magazines…It took me two days to go through all the closets and cabinets and sort the trash from flee market items, the paper, old paint and chemical, old electronics from the things I wanted to keep. The musty smell and grey dust are gross, and even more so the spiders, but I wrestled them for an really old scale (not pictured)
From the keep pile: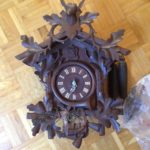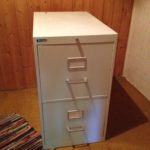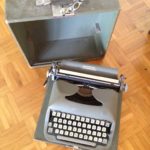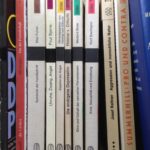 From the flee market pile: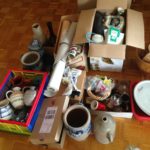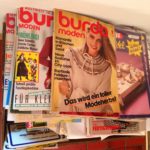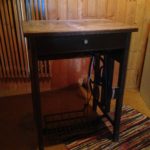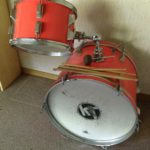 The 100 year old Lipp and Sohn Piano (which I am still trying to find a taker for)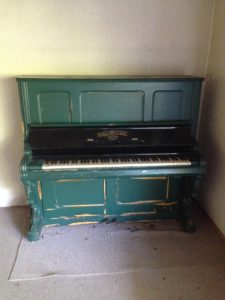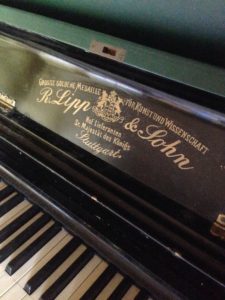 And of course there have been people playing, partying, and most of all HELPING!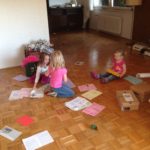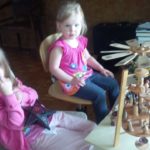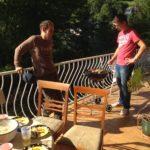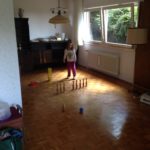 I will keep you posted on the latest progress, unless I can't move my arms anymore from lifting trash, trees and more!
Hugs
Dani