You don't need to be in Munich and doesn't have to be October to enjoy a fest style crispy skin roast chicken.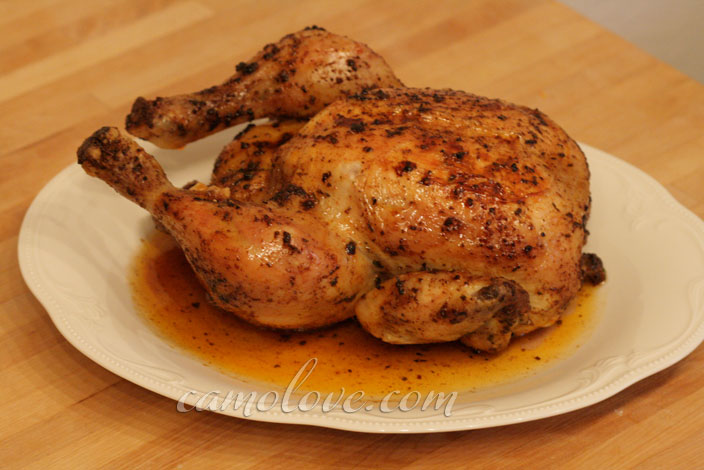 Ingredients

1 fresh whole chicken
2 tbsp. olive oil
2 tsp. paprika
salt and pepper to taste
1 tbsp. chopped parsley (fresh or frozen)
Method
1. Mix all ingredients (minus the chicken 😉 ) in a small bowl.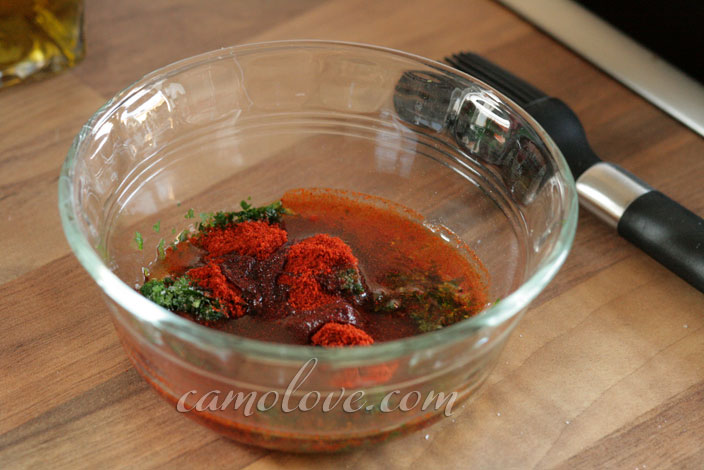 2. Wash your chicken and pat dry, then apply mixture all over the chicken with a brush.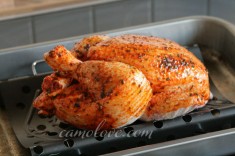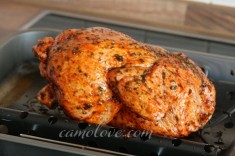 3. Place back side down (breast side up) on roasting rack and place in the 200C/400F oven.
4. Roast for 30 minutes then take out and flip the chicken so the breast side is up.
5. Keep roasting for another 30-45 minutes (depending on the size of your chicken).
Enjoy!