My eldest daughter turned 4 this weekend, so there was a lot of cup-caking, cake-popping, gift-wrapping, candle-blowing, bouncy-house-jumping and sugar-rushing going on 🙂
And of course there were goodie bags for the little birthday party guests. Mia and I made some special name tags for each of her guests using some white air drying clay I had left over from another project. You could use regular clay, or even polymer clay.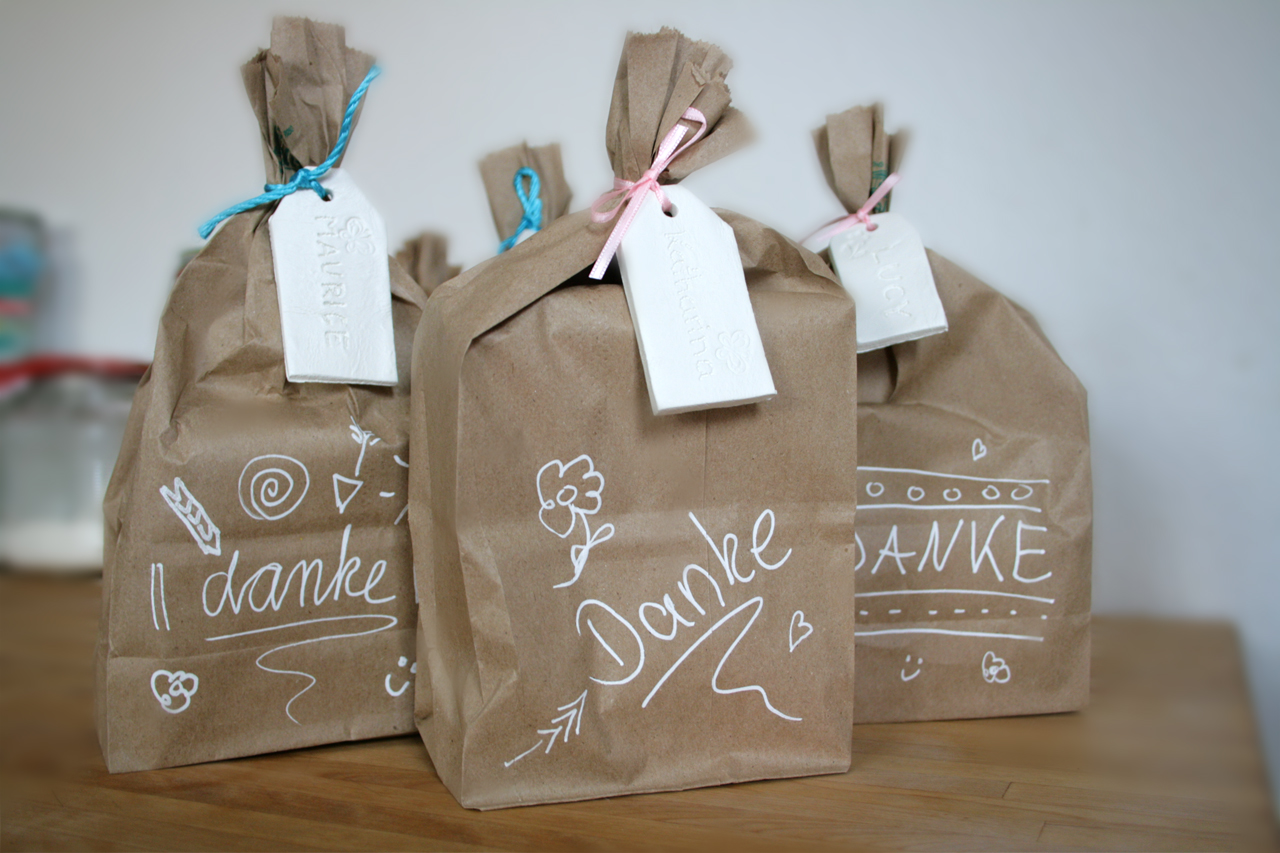 Method
1. Roll out white air drying clay (or other type of clay) until it is about 4 millimeters thick.
2. Cut rectangle shapes into the rolled out clay. For each rectangle, trim the left and right corner on one side to get the typical vintage label shape.
3. Using a strawer cut a hole about 5 millimeters from the edge of the tag (between the to clipped corners).
4. I used clean stamps to press symbols and patterns onto the label and also "engraved" the names (letter stamps would be great for this project!).
5. Let air dry for about 3 days. Tie with pretty ribbon to your bag, jar or box!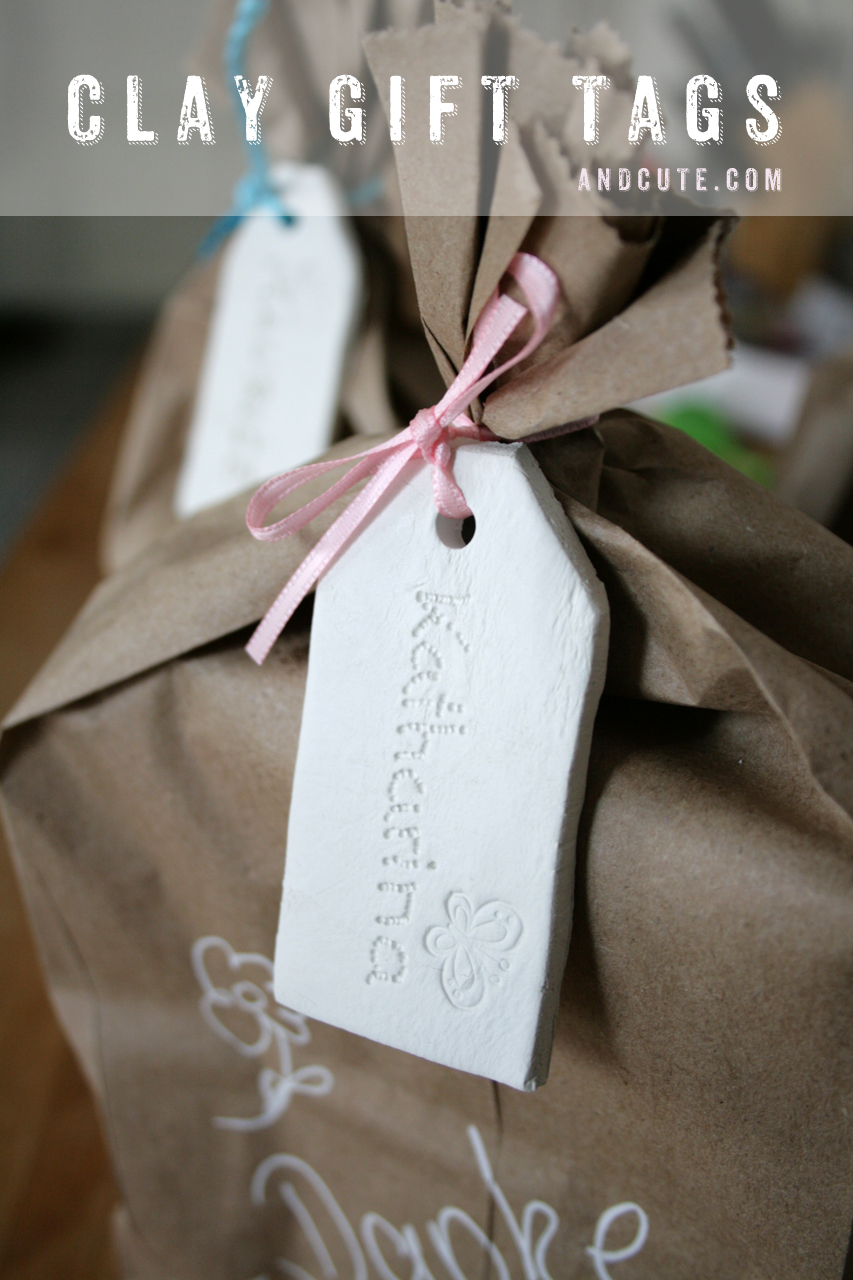 I made some labels in different sizes and shapes, some plain ones for later use with my canned goods and some super decorated ones. Experiment and maybe even add some color to your labels!
Enjoy and happy packaging!
Hugs!
Dani!