In an effort to get more organized in my blog undertaking, I needed a planner template that would give my blog thoughts room and space to unfold. I created this weekly template for myself and want to share it with you, my bloggy friends. Especially now with the Holiday season approaching, it is good to get a plan mapped out and in place before last minute panic posts. Those are never fun. I'm the visual type. I work the best when I see things and even better when I write things down. A weekly blog planner will help me to write down, sort, organize and to stay on top of my blog.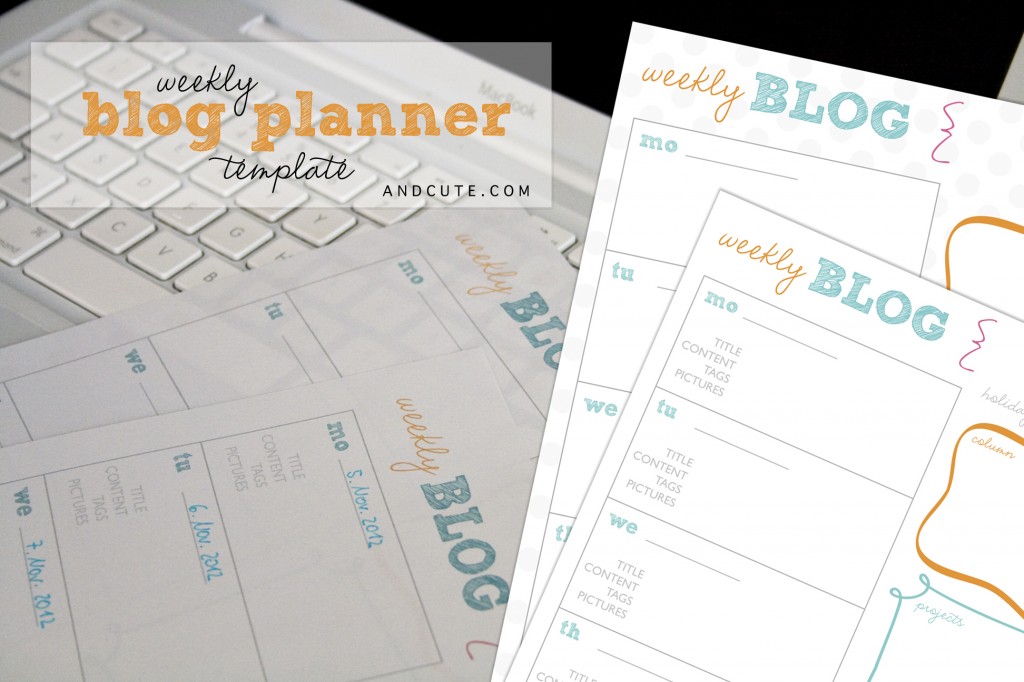 There are two versions of this template, one with more text and one with less text and polka dots. You will have a box for each day of the week (fill in the dates as needed), a place to write down holidays and events that are happening this week, a box for your to-do list, project ideas, and one for reoccurring posts or columns. Pretty nifty, ey? For you super free spirits I have added a blank version too, so you can title your boxes the way you want. I'm nice like that 🙂
Just click on the images above to download the .pdf templates. When you print them select "fit to page" so all the boxes make it onto the printed version. Print as many as you want, maybe start with a month worth of weekly plans and see if the weekly blog planner is of use to you.
Hugs
Dani