Valentine's Day to me is just like an anniversary, holiday or a birthday – you have to start celebrating it in the morning.
The very first thing on a special day should be special too. You know what I'm talking about. Breakfast! These Valentine's donuts scream "I love you"!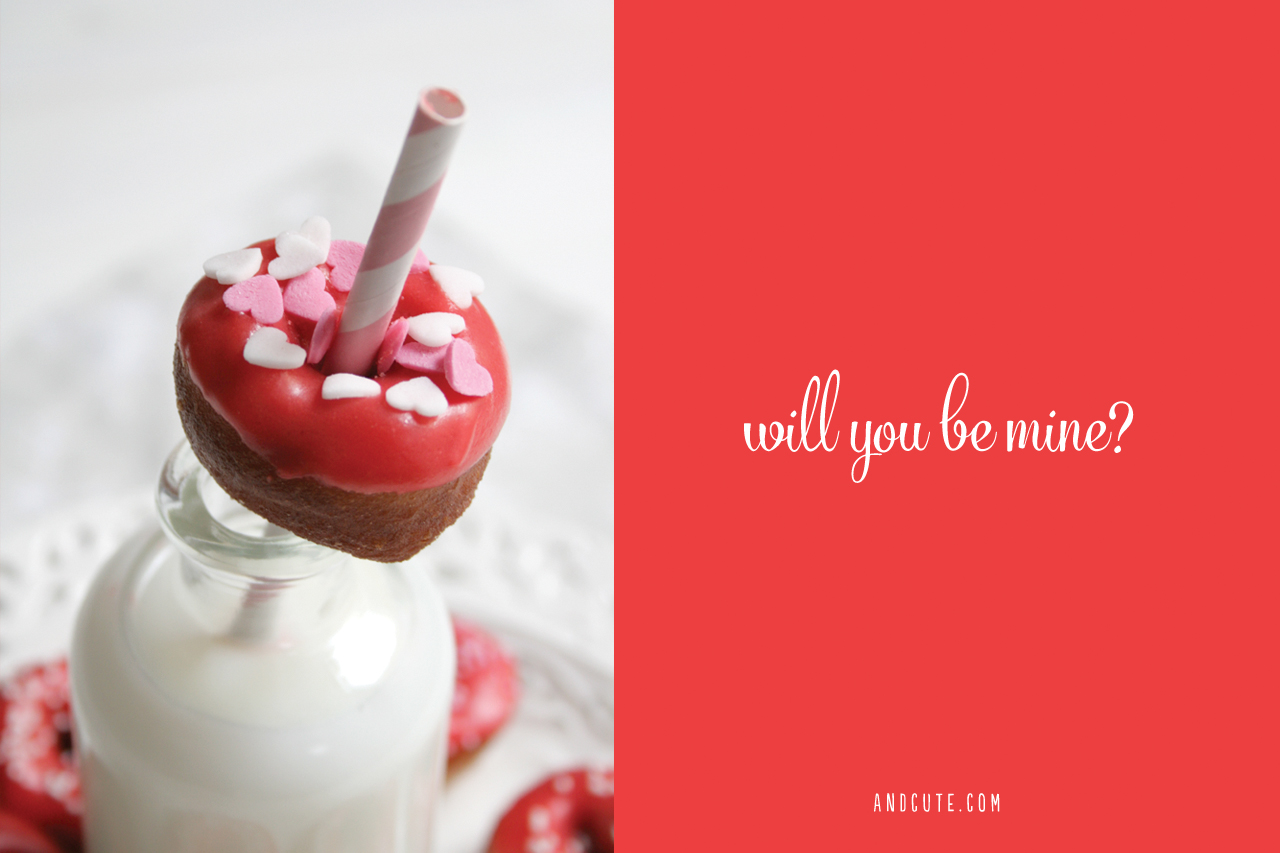 I made two different versions of glaze. That's how much I love breakfast! I also used coconut oil. That's how much I distrust shortening.
Ingredients
one envelope (0.25 ounces) active dry yeast
1/8 of a cup of warm water
3/4 cup warm milk
1/4 cup sugar
1/2 tsp. salt
1 egg
2 tbsp. coconut oil (in solid state)
2 1/2 cups flour
1l vegetable oil for trying
Red Rose Glaze
1 cup powdered sugar
1 tsp. butter
2 tbsp. rose water
red food coloring
assorted sprinkles
And then there was the chocolate covered version. I kept the left over ganache I made for frosting my daughter's cupcakes 2 weeks earlier in the fridge and just reheated it slightly. It was perfect. Everyone should have a stash of ganache in their fridge. If you are just making the ganache do it as the first thing, because it needs some time to cool to a spreadable consistency.
Chocolate Ganache Glaze
200g of heavy cream
200g of chocolate (chopped, good quality if you can)
2 tbsp. butter
Servings: ca. 10 regular sized doughnuts
Method
1. Add sugar and salt to the warm water and sprinkle yeast on top. Let sit to activate the yeast. Then stir gently together.
2. Add milk, egg, coconut oil and flour. Knead for 5 minutes until even and elastic, making sure the coconut oil is well incorporated. Form into a big ball, place into a bowl, cover with a dish towel and let it sit in a warm place for about an hour.
3. Roll out dough 1/2 inch thick onto a floured surface and use a donut cookie cutter to cut out shapes. I used a round cookie cutter and the apple corer for the middle.
4. Let doughnuts sit for about 10 minutes covered in a warm place until double in size.
5. Heat oil in pan or deep fryer to 350F/180C. Gently slide 2 to 4 doughnuts at a time into the frying pot. Fry until golden brown then flip (depending on the size 30 seconds to 1 minute per side).
6. Place on a drying rank (put some paper towels underneath to catch the grease).
7. For the Red Rose Glaze combine all ingredients and then place into the microwave for about 5 seconds, this will help the fat and the water to combine. You might have to repeat this during the frosting process, as this glaze hardens quite quickly.
8. For the chocolate ganache, melt all ingredients over low heat until all combined. Let the runny liquid cool down until it becomes thick and spreadable, this might take a while. Put it in the fridge to speed up this process.
9. Dip each doughnut upside down into the frosting and place back on wire rack, sprinkle immediately with heart shaped sprinkles.
10. Enjoy!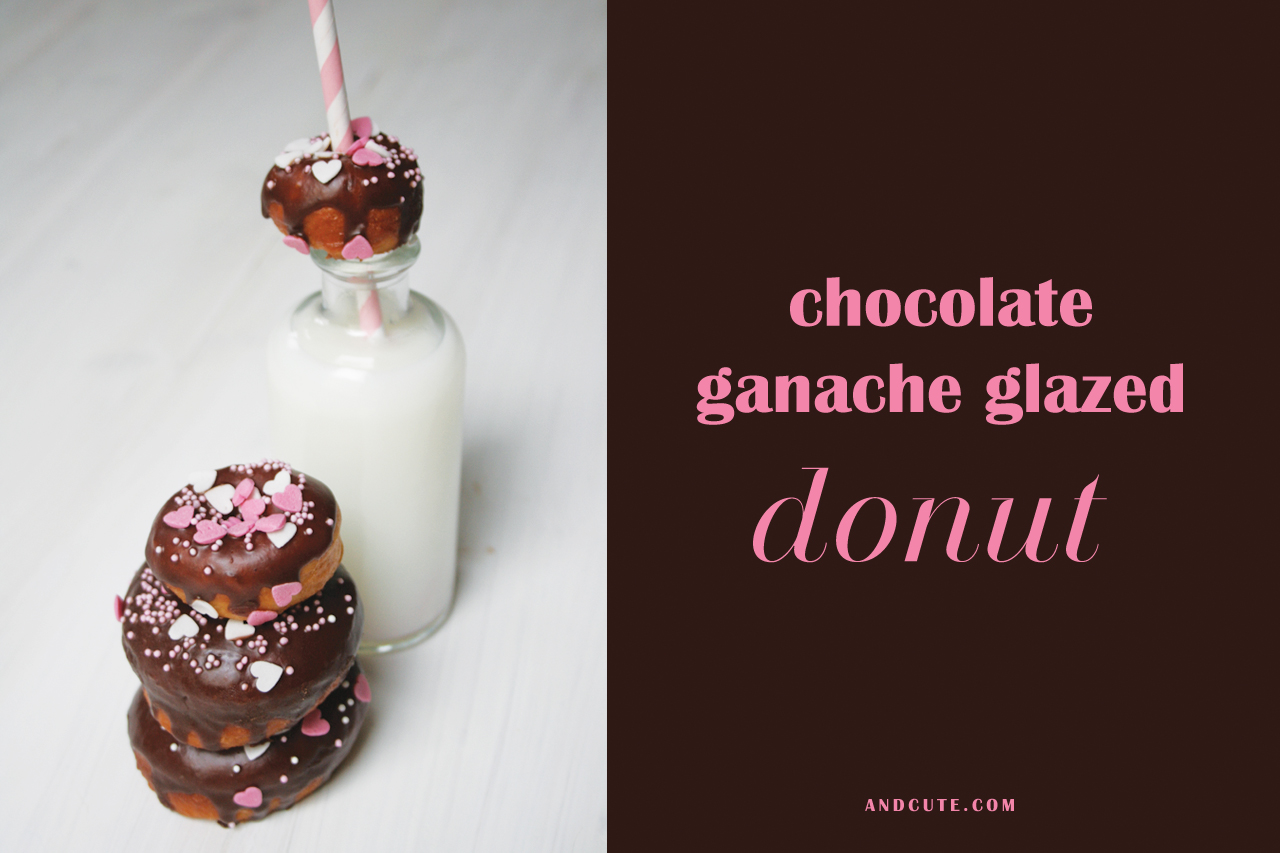 I'll let you ooze over them for a little more.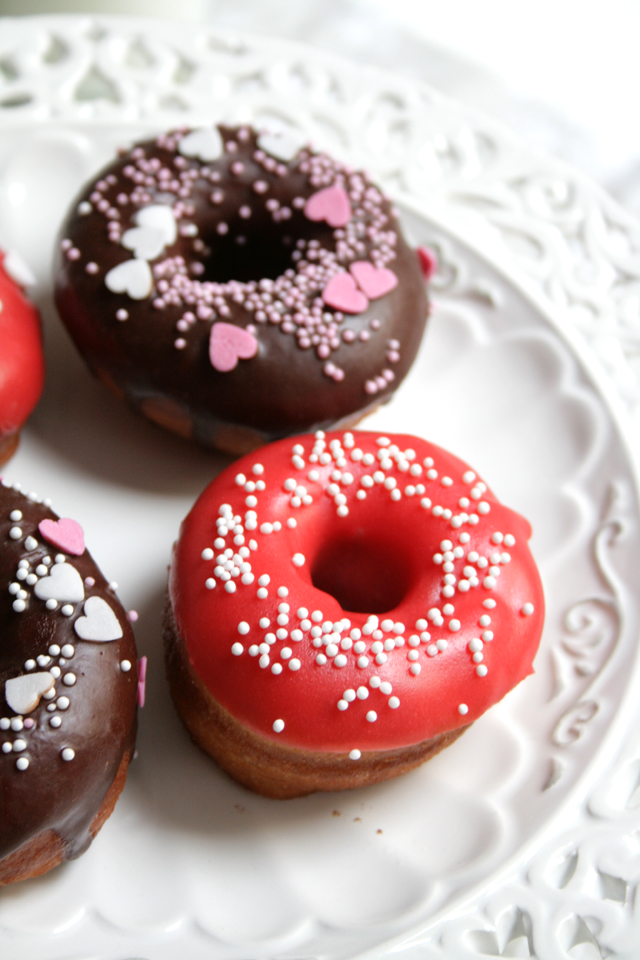 You can even spell out a message with them, XOXO, I do love you doughnuts!
Hugs!
Dani