These two toned cookies are so easy to make and are such eye catchers at the same time. But of course, over here the food looks tasty and cute 😉

After Christmas and Valentine's Day I am out of red food color – duh, I used a gallon for my red velvet waffles alone. I bought my food color in mixed packs, and thus come March I am left with tons of green. So, St. Patrick's Day is the perfect invention for me and my abundance of green food color. The Holiday itself though Irish in its roots is mainly an American Holiday, I hear from people living in Ireland that St. Patrick's Day is really not a big deal. Leave it to the Americans to high jack other countries events and make them into a (drinking) Holiday (hola, cinqo de mayo). I hope Oktoberfest will soon be celebrated across the US as well 😉
But, I am getting off track (again). I made these green and white clover cookies… that's what I was getting at. The cookie shape is not quite that of a shamrock because it has one too many leaves, they are a sign of good luck nonetheless.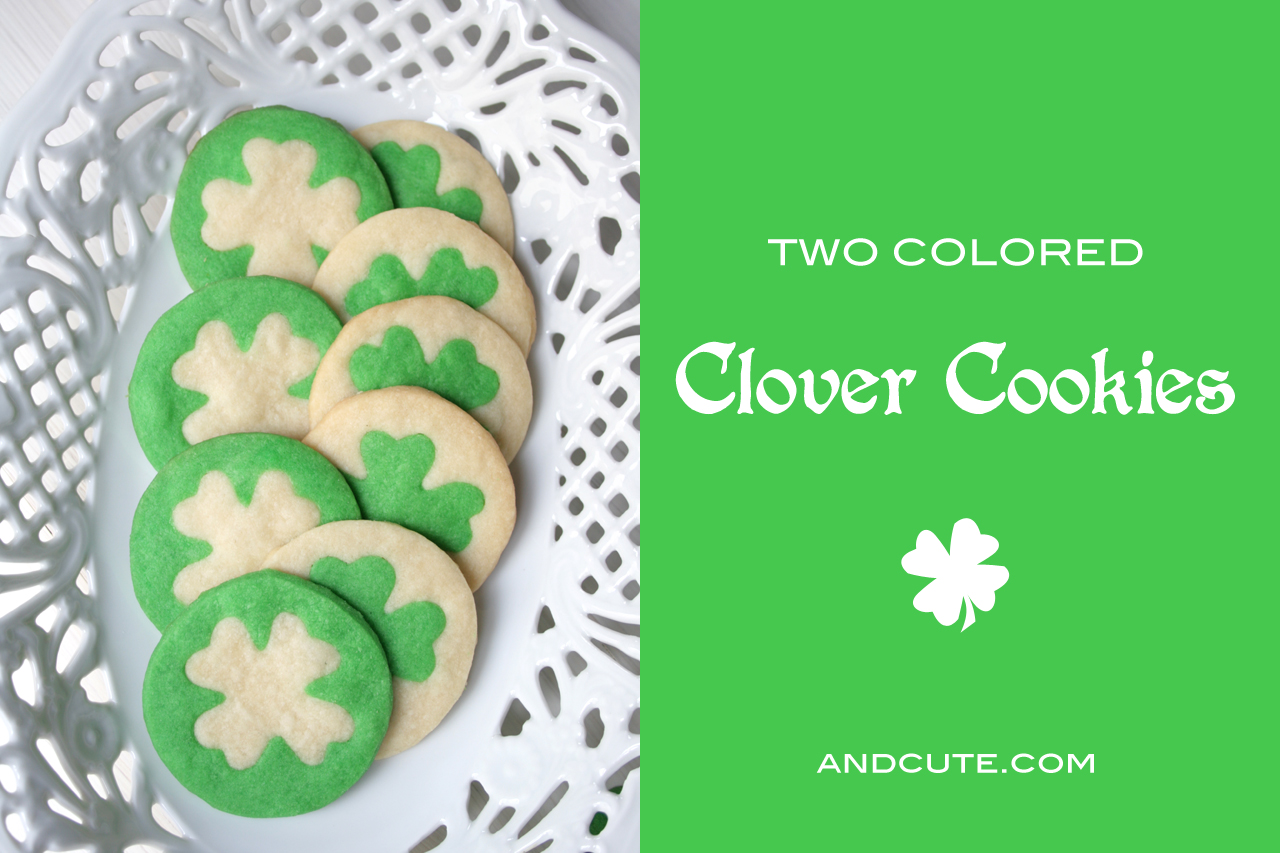 I used a basic butter cookie recipe from taste of home.
Ingredients
1 cup butter, softened
1 cup powdered sugar
1 tsp. vanilla extract
2 cups flour
green food color
Method
1. Cream together butter and sugar, then add vanilla, then add the flour. You will first have crumbles or streusel. At this stage divide the dough in half and in a separate bowl add green food color to one halve of the streusel dough. Keep blending until streusel get bigger and bigger and eventually use your hands to form the two dough balls (one green, one white).
2. Wrap the dough balls in plastic wrap and refrigerate for about 1 hour or 20 minutes in your freezer. Meanwhile line your baking sheets with parchment paper.
3. Preheat the oven to 400F/200C. Roll out both dough balls on a floured counter top ca. 4mm in thickness. Using a round cookie cutter cut out 3 circles green and 3 circles white. Place them on the parchment paper.
4. Now, using a clover or shamrock cookie cutter that is smaller than the circle you used, cut out 3 white clovers and 3 green clovers from the circles on your cookie sheet. Make sure you keep the orientation of the cut out cookie the same as the hole it came from, this will make the next step easier.
5. Gently place the green cut out clovers into the white circles and vice versa. Pushing down ever so slightly to close up any gaps.
6. Put in the 400F/200C hot oven for about 7 minutes, take them out before they get brown 🙂 Let them cool on a wire rack and repeat the cutting-out-shapes-steps from above with the next batch until you are done.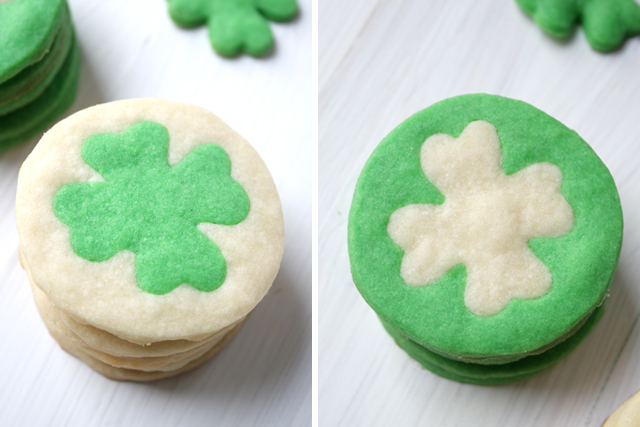 Are you feelin' lucky? Try these!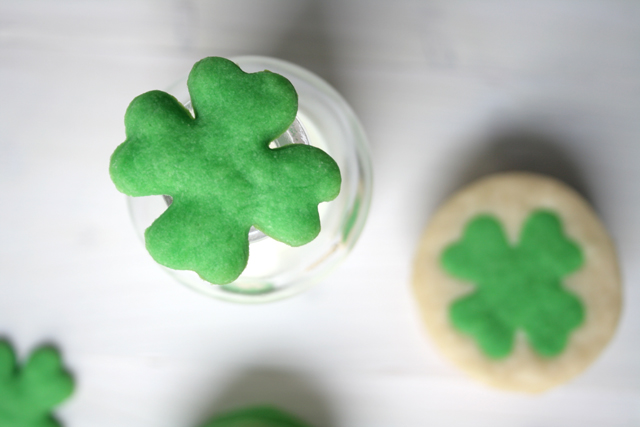 If you have a different food color in abundance or are feeling some other shape, go right ahead, the principles of manufacturing are the same.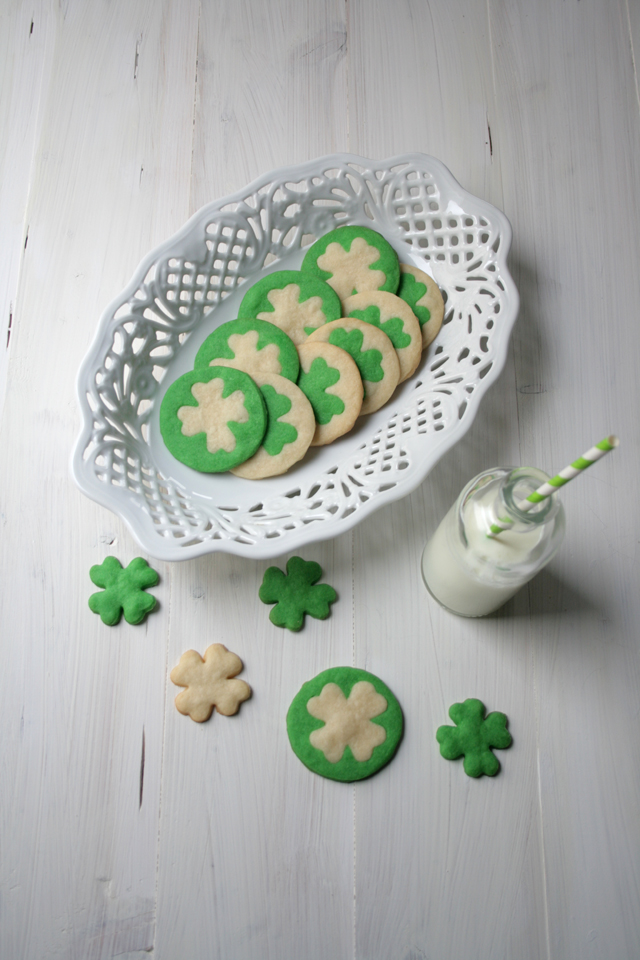 Big Hugs!
Dani!