Mhhhh…that is all I have to say! Ok, it's not ALL, but it brings it to the point. This fruity pound cake is moist, light, golden brown and studded with ripe summer berries. I used raspberries, but you could easily make this into a Blueberry Yogurt cake. The texture gets very close to the moist texture you know from the Starbuck's pound cakes – oh I'm drooling again…back to my earlier point…Mhhhhh.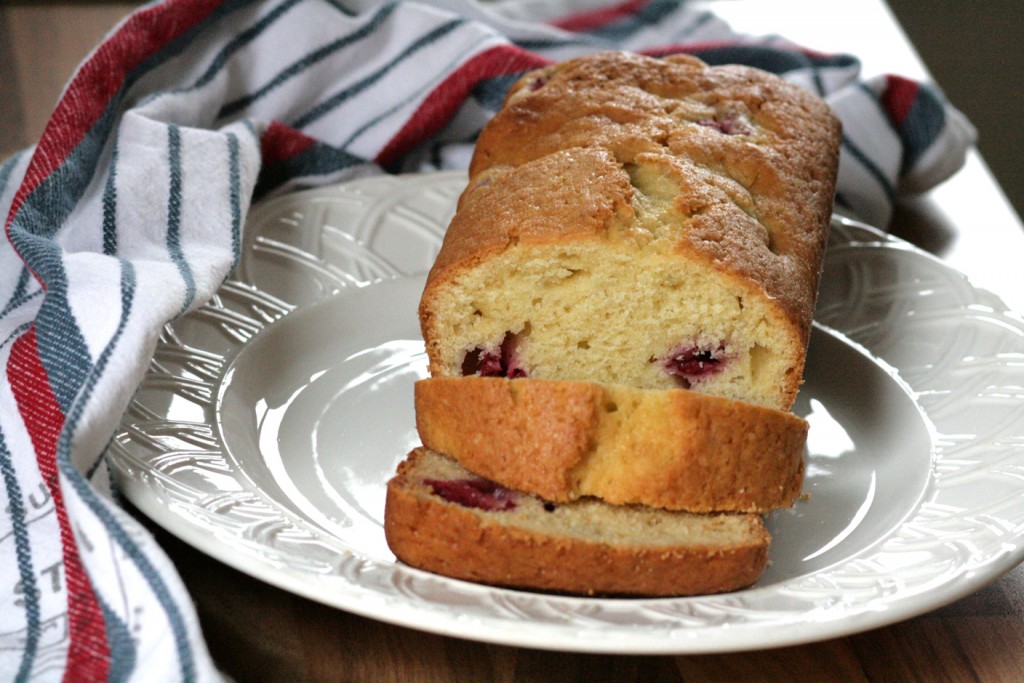 The recipe is based on the one from A Spicy Perspective.
Ingredients

2 sticks butter
1 1/2 cups sugar
3 eggs
2 1/2 cups flour, divided
1/2 tsp. baking soda
1/4 tsp. salt
1/2 tsp. vanilla extract
6oz. plain Greek yogurt (if you get a pre-sweetened one, use less sugar)
1 1/2 cup fresh raspberries
Method
1. Preheat the oven to 375F/190C. Grease and flour a pound cake/bread pan.
2. Cream butter and sugar until fluffy, add eggs, one at a time. Add vanilla.
3. Add 2 1/4 cups of flour, salt and baking soda, blend until combined. Add Greek yogurt and mix together.
4. Toss washed raspberries with the remaining 1/4 cup of flour.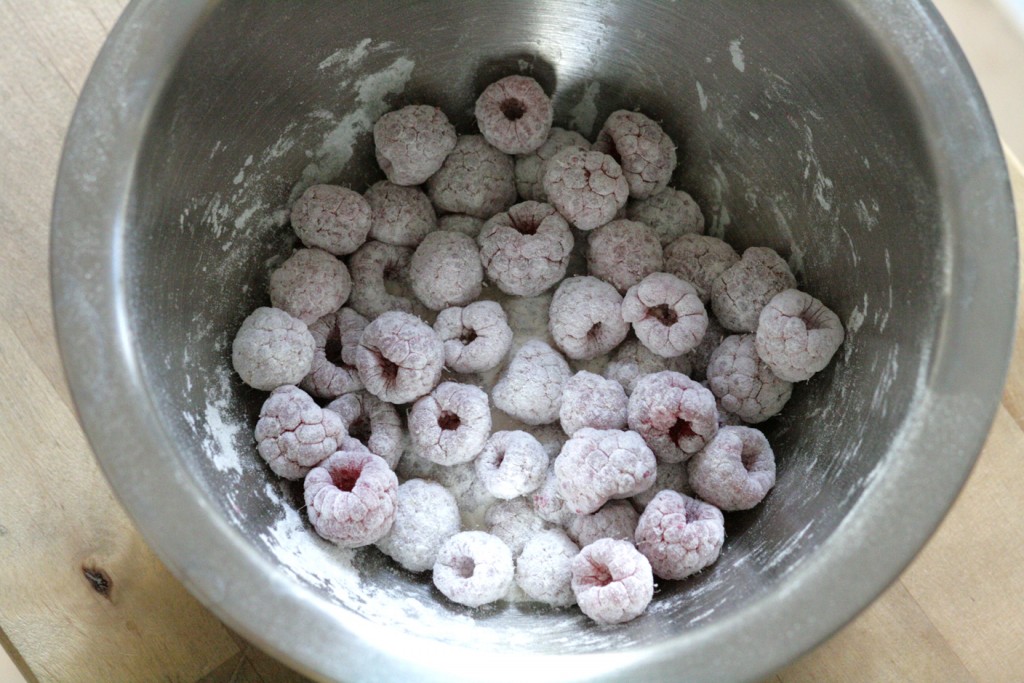 5. Mix the berries gently under the dough until just combined. Fill into your cake pan.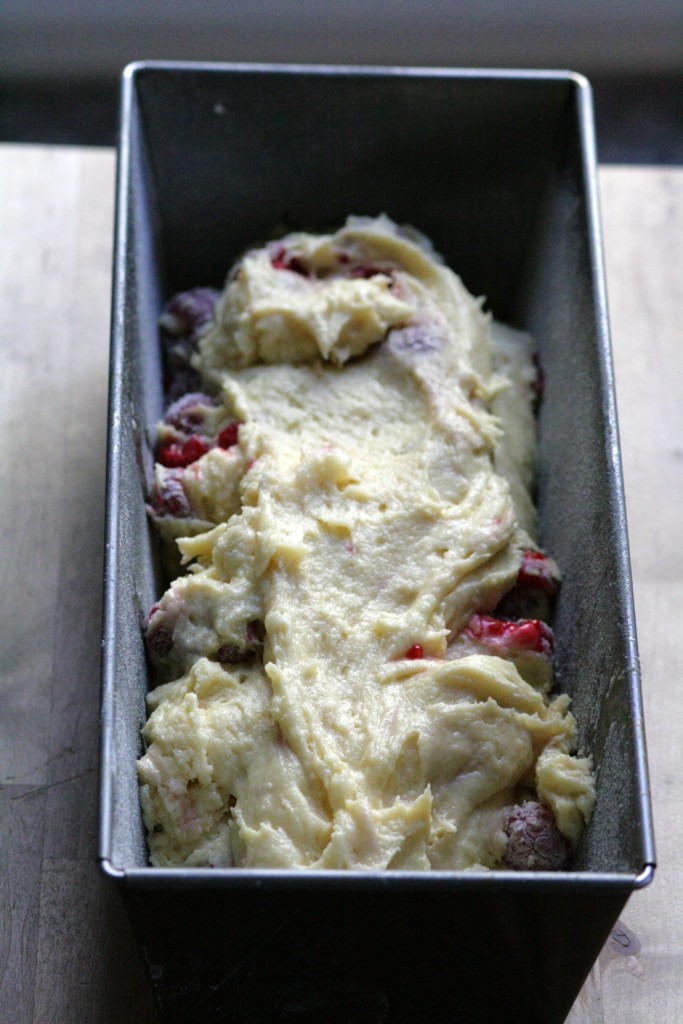 6. Bake in the 375F/19C oven for about an hour. Poke with a skewer stick to check if the cake is done which it is when the stick comes our clean.
7. Let cool in the pan for 20 minutes. Then flip onto serving platter or cutting board.
Get your forks and dig in. Oh, and invite some guest to share this beauty with, they will love it!