My report of the best places to stay and eat in London continues. Today we are visiting St Martins Lane Hotel and the restaurant Asia De Cuba. Come this way!

There are no signs outside the building of St Martins Lane to give a clue that you are in the right place for a 5 star Hotel. But a two story revolving door and warm light shining from the inside out will take you into the correct location after all (and the nice guy from the subway station, who was meeting up with his girlfriend at the theater just next door to St Martins Lane). Once you've passed the "vortex" door, you truly are in another world.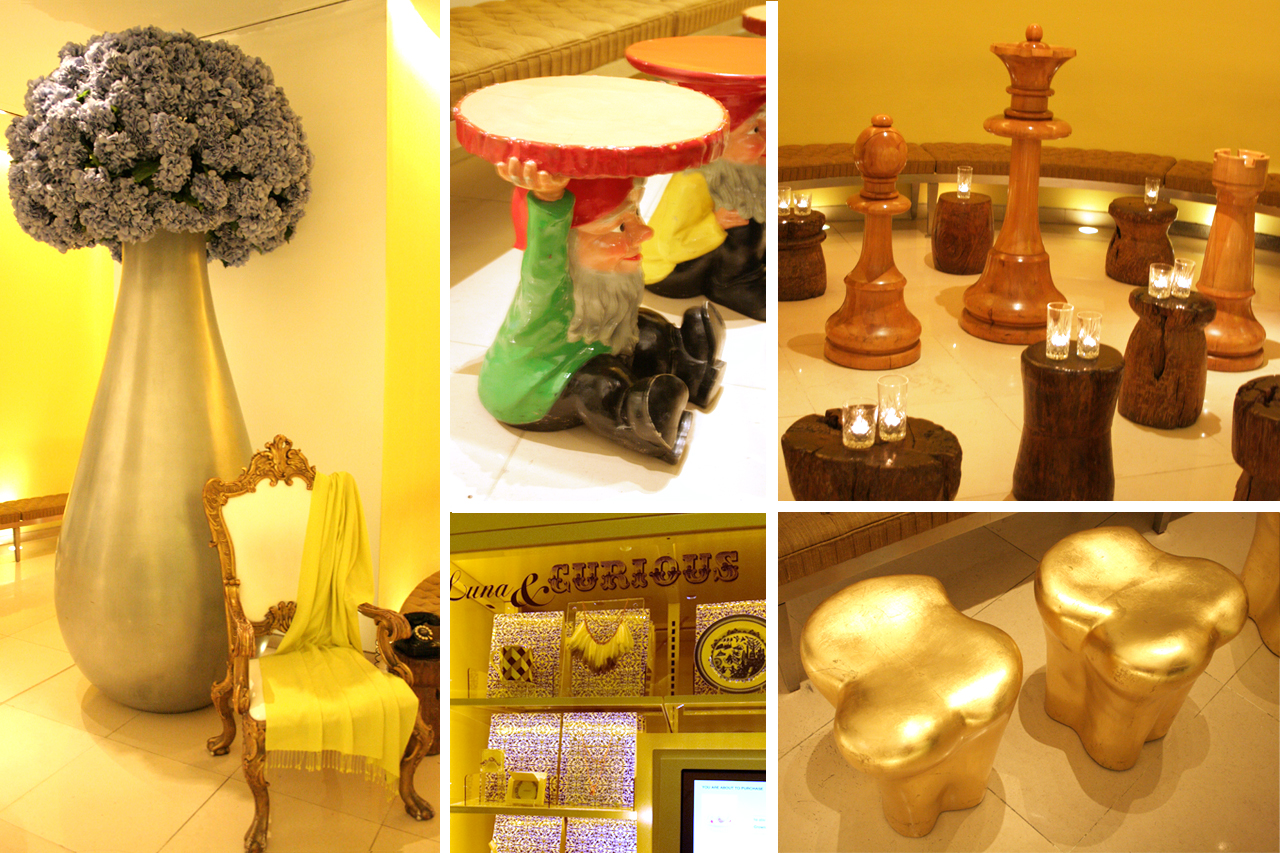 This is a world created by the designer Phillipe Starck. When we got a guided tour by Nicolas Pagani, the Regional Marketing Executive, he explained to us the Alice in Wonderland like design elements, like an oversize vase, a huge chess set, gnomes and golden teeth seats. And if all that wasn't cool enough already, it had the best vending machine you've ever seen! By simply swiping your credit card through the computer terminal you were able to purchase UK based designer's art and products.
The light at St Martins Lane plays a very vital role in the whole appearance of the Hotel. So it wasn't surprising that the bar's name is Light Bar.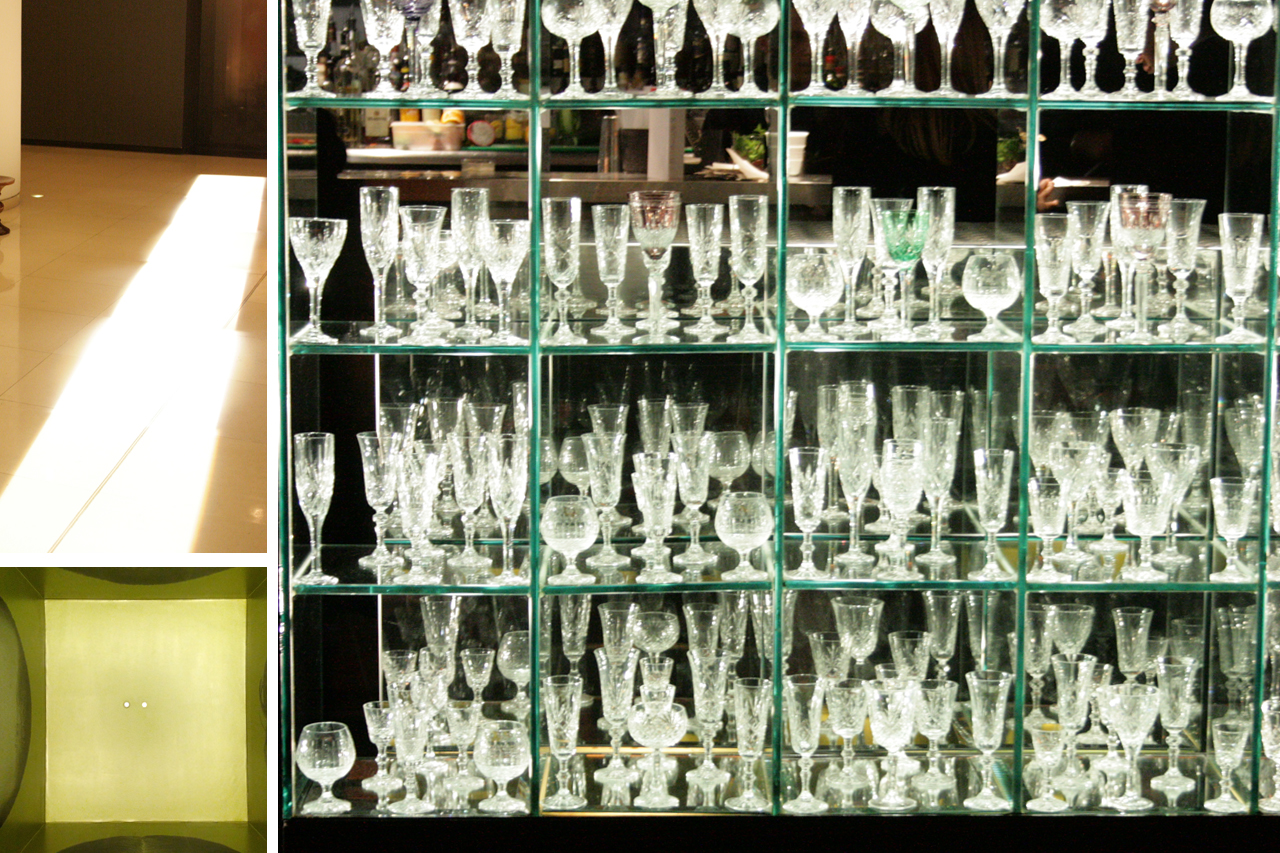 A stream of light takes you to the entrance and inside are four compartments with high ceilings that are lit in different colors to set a certain mood.
The light theme was continued when we went upstairs to take a peek at the rooms. Modern, urban rooms without a fuss but with lots of style – and light!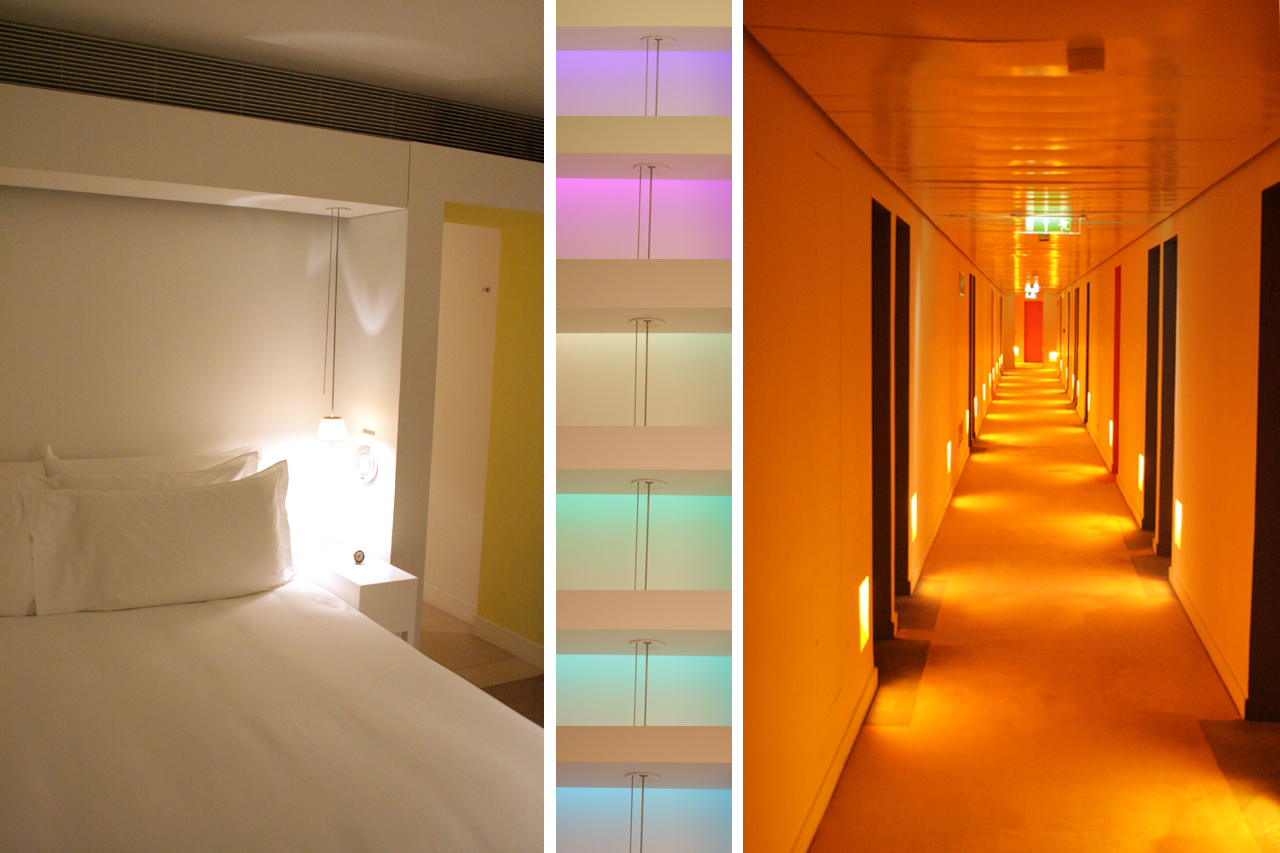 It wouldn't be a perfect place without food though. So come on, let's go back downstairs to Asia De Cuba the Hotel's restaurant.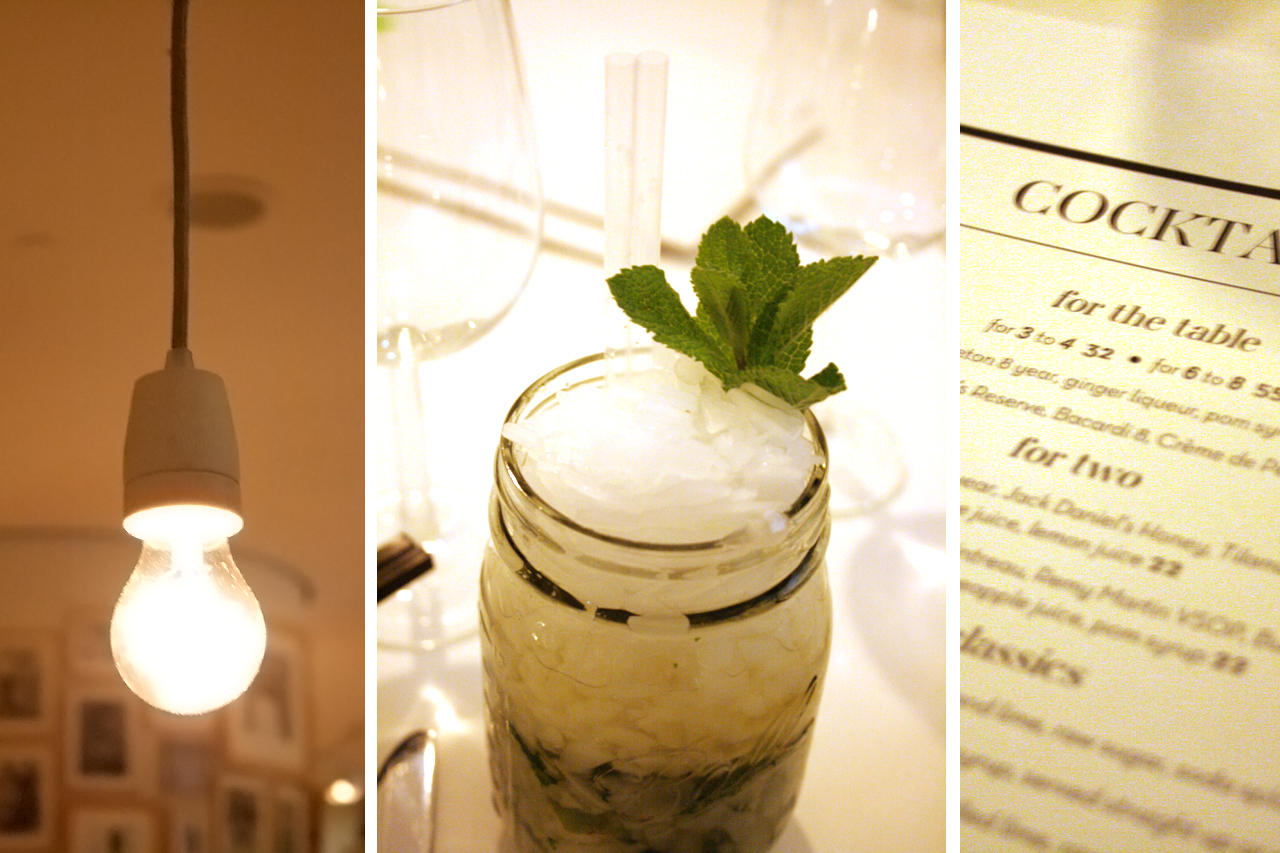 All cocktails were served in mason jars – we marveled over that for a while! The main ingredient that makes Asia De Cuba work is their staff. Our waitress Serena from Italy managed a whole gaggle of bloggerettes patiently explaining, promptly delivering and always smiling. Cuban Asian Fusion food takes a bit of guidance in the ordering process. If you are a group like we were it's best to order a few cheviches (pre-starters), a few starters and a few main courses and then share everything. And so we did. And so we fell in love.

There were so many different things, the cheviches was beautifully marinated and paired raw fish and the main course I just devoured was the roast chicken, best roast chicken I have ever had, so moist, full of flavor and satisfying. Thank God we had a few vegetarians among us 😉 Dessert was amazing as well, we had Cuban Coffee Brownie and Caribbean Carrot Cake – need I say more?!
If you want a 5 star treatment out of the ordinary, check out St Martins Lane:
St Martins Lane
45 Saint Martin's Lane
London, Greater London WC2N 4HX, United Kingdom
Hugs!
Dani!