There are two kinds of people in this world. Ski nuts and regular nuts. My husband is the first kind, I'm the latter. After skipping a season of snowboarding Mike was itching to get back on the slopes.
He actually booked this vacation a year in advance planning it with precision. The criteria: not to drive for more than 5 hours, not to have to go via Munich, to have a ski-in ski-out apartment for rent that has a sauna in the house – press blend and you will find Haus Lechblick in Oberlech Austria.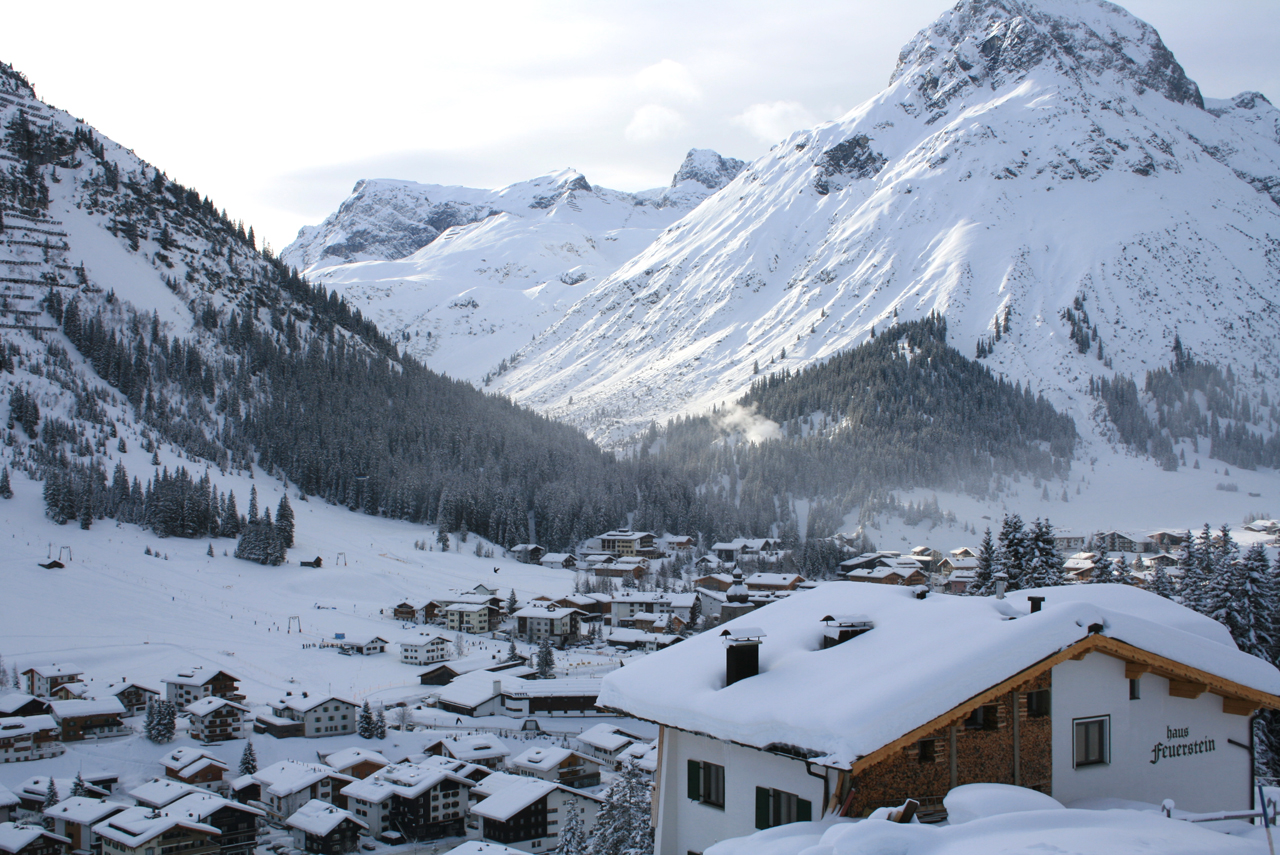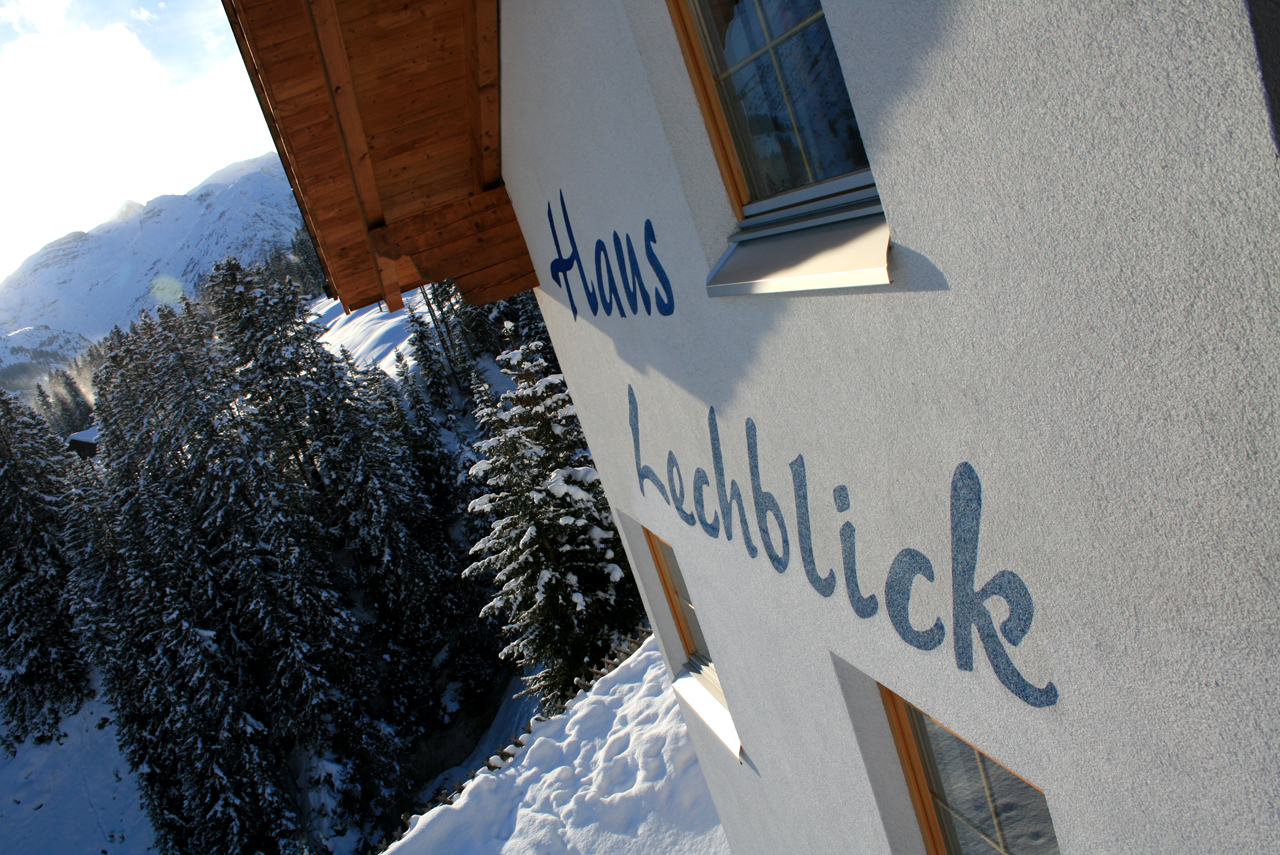 You park at the bottom of Oberlech and the owners of the apartment or hotel will come and pick you and your baggage up – with a snow cat – that's right, wheels won't get you much further. We had to cross a ski run to get to our house, that's ski-in ski-out for you! (I'll spare you the part where the sled with my 18 months year old tipped over in the middle of the run and she landed face first in the snow…)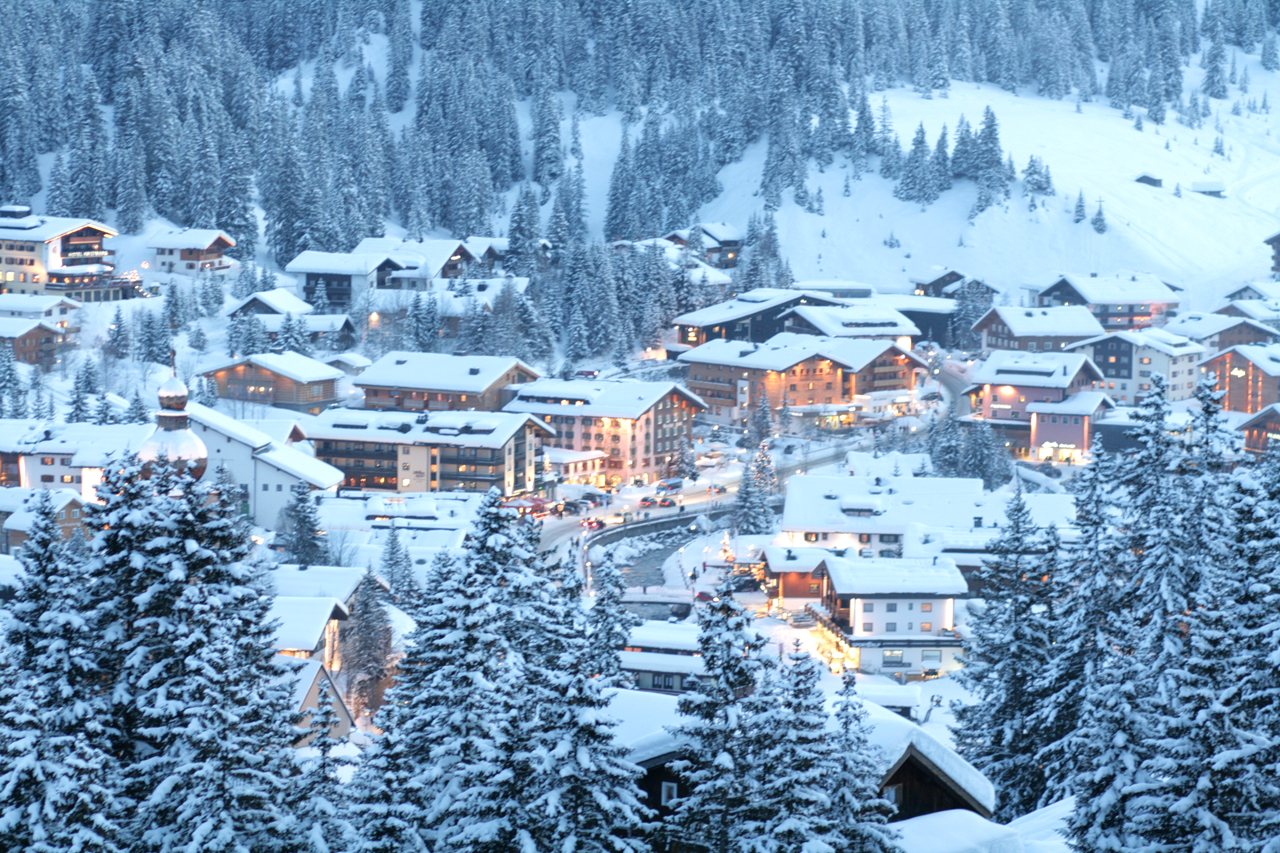 The view from our house at any time of day was breathtaking, this is Lech at dusk.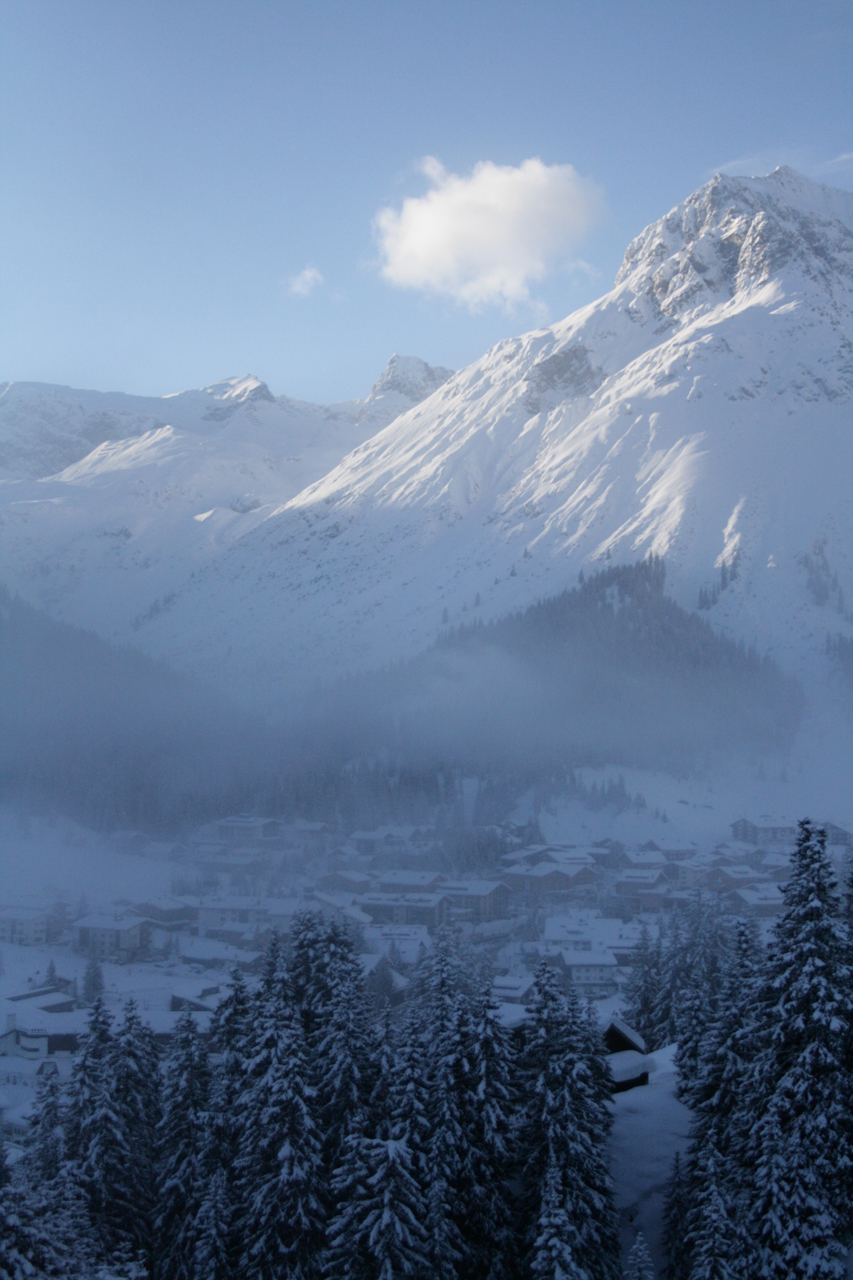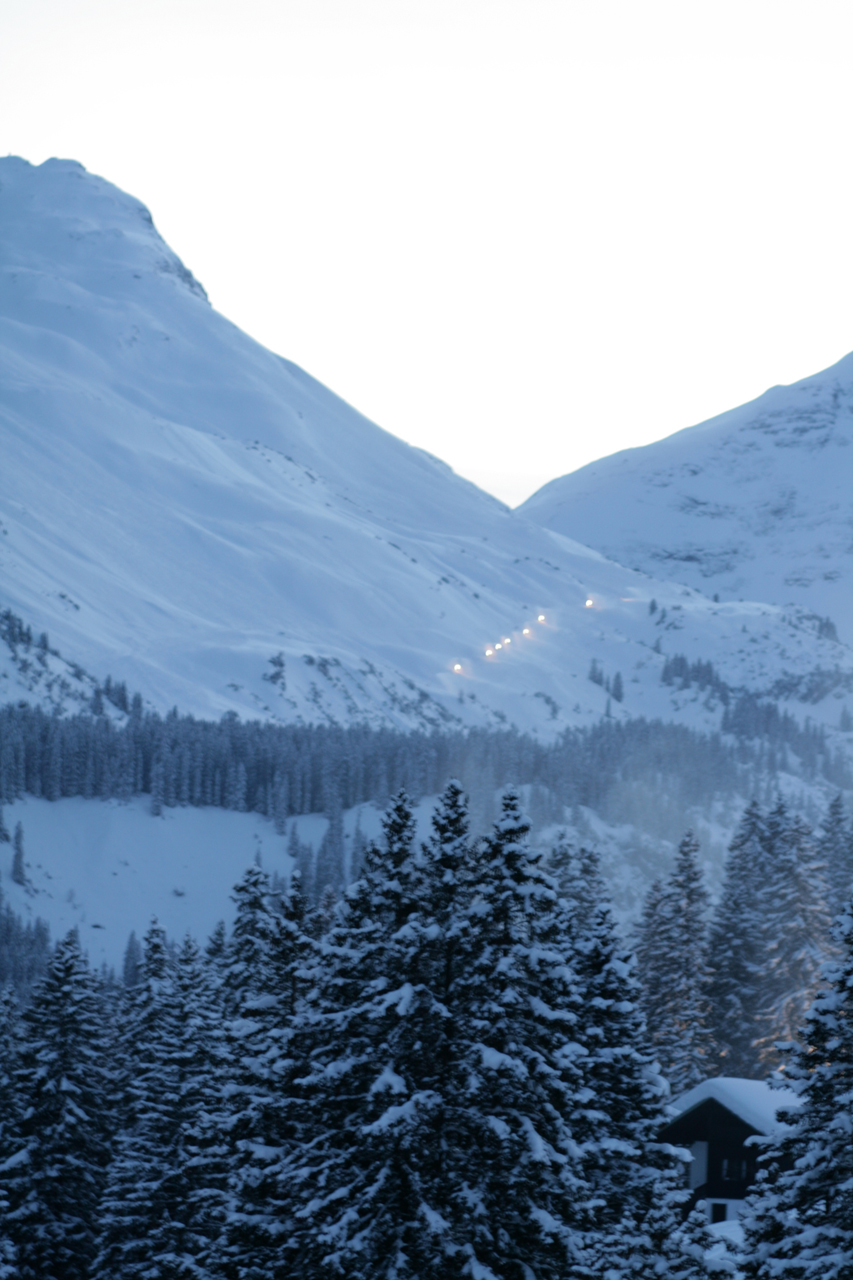 I'm no ski nut. I learned skiing at age 22 because I was dating this hot soldier who is crazy about the snow. He tried teaching me and it almost ended our relationship at a very early stage. Never, ever teach your partner how to ski or snowboard, recipe for lots of tears and frustration! My ski handicap is quite big. First, my legs are twisted in a way that make my supposed parallel skies be in snowplough position naturally. Secondly my feet have a non-ski boot friendly shape. Just walking from the parking lot to the lift had me in tears from pain. Third, the Alps are not really the ideal place to learn how to ski, most blue (beginner runs) are really intermediate runs. Fourth, the training lifts for beginners are the hardest, those tow rope lifts you have to hold on to, while holding your poles, while trying to to keep your legs straight, while trying to not miss the exit area.
Nevertheless, I managed by getting custom ski boots and when we moved to the US we went skiing in Tahoe, which is very different. People are less pushy and less hectic. The beginner runs actually are beginner runs, nice and wide and no 75 degree drops hidden in them. For the first time in my ski life I actually enjoyed skiing. Yet, even after almost 10 years (with a 5 year baby break) I still call myself a beginner.
To get back on the slopes smoothly, I got a private instructor for one day. He had some great tips and helped me get my confidence back up. Skiing (and most other skills) are 90% confidence and 10% technique. The "oh-it's-a-small-world" moment came when my instructor turned out to be a PhD. Psychologist who had also studied at Humboldt University in Berlin. So we had some good laughs about our old Professors as he told me about how he left an offer from Harvard University behind to be a ski instructor, become a chef and maintain a vineyard in the summer. Respect!
Later that week I ventured out on my own (well, not really ventured, I went the exact same slopes and lifts I had been on with Mike 2 days before, but hey, I went!). It was beautiful. I made it home to the our lodge on skies! No bus, I just went down that steep cliff before our house and made it!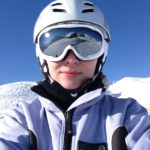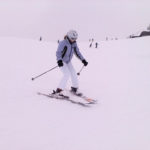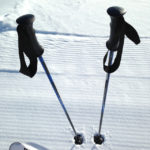 The kids, after first skepticism about the whole snow concept, literally warmed up and started having fun in the snow.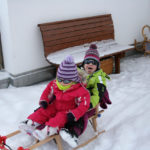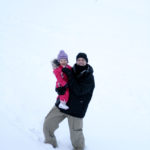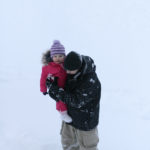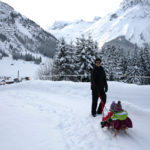 And don't forget the sauna. There were some houses that had an outdoor sauna, ours was in the basement of the cabin – very convenient!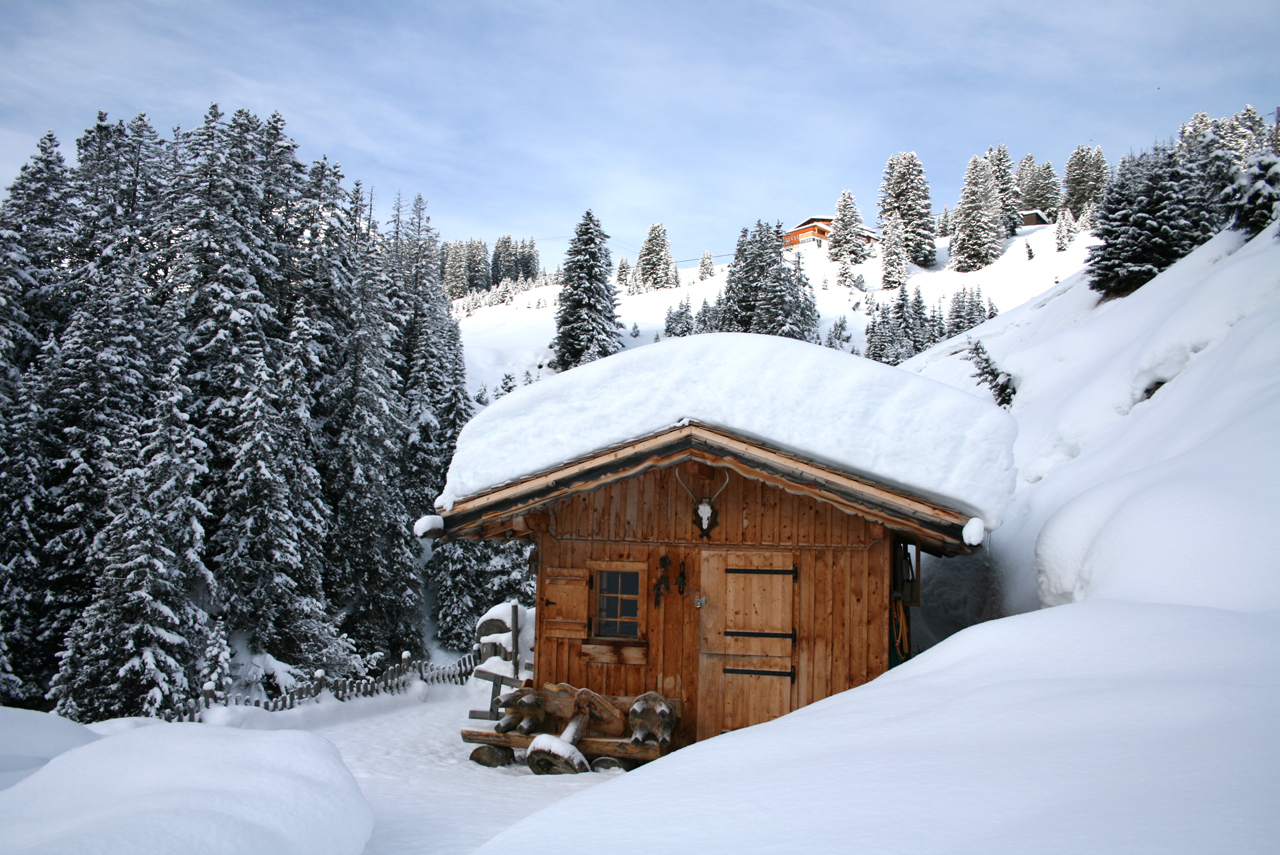 The trip was so much fun!! Next time we will shoot for a location that is closer to the bottom of the runs, more level terrain which makes it easier to hover little kids around!
I will leave with impressions from the top of Ruefikopf at 2350 meters elevation.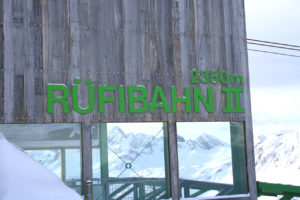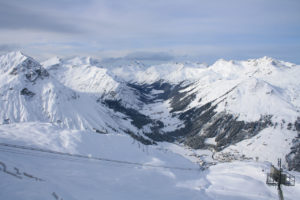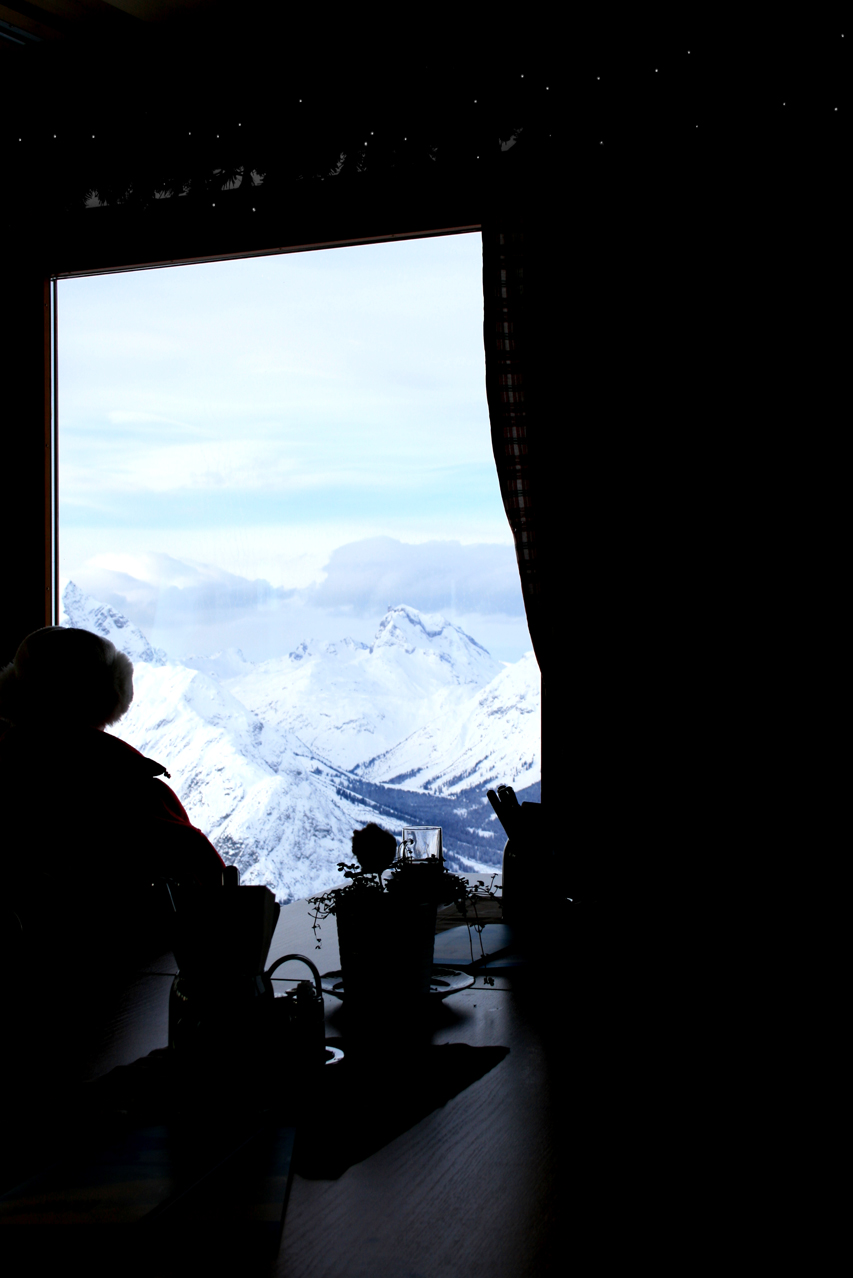 Now that's a lunch location!
Happy Sunday!
Dani!