When in doubt – bake. That is pretty much my motto in life. While I was waiting for my little niece to see the light of the world, I overcame the feeling of being totally useless by baking some oh so yummy dulce de leche bars. My sister spent a semester in Argentina and fell in love with dulce de leche – as anyone with intact taste buds would. So I needed something baked that would travel well.
I adapted the recipe from bakeorbreak.com who adapted it from Betty Crocker.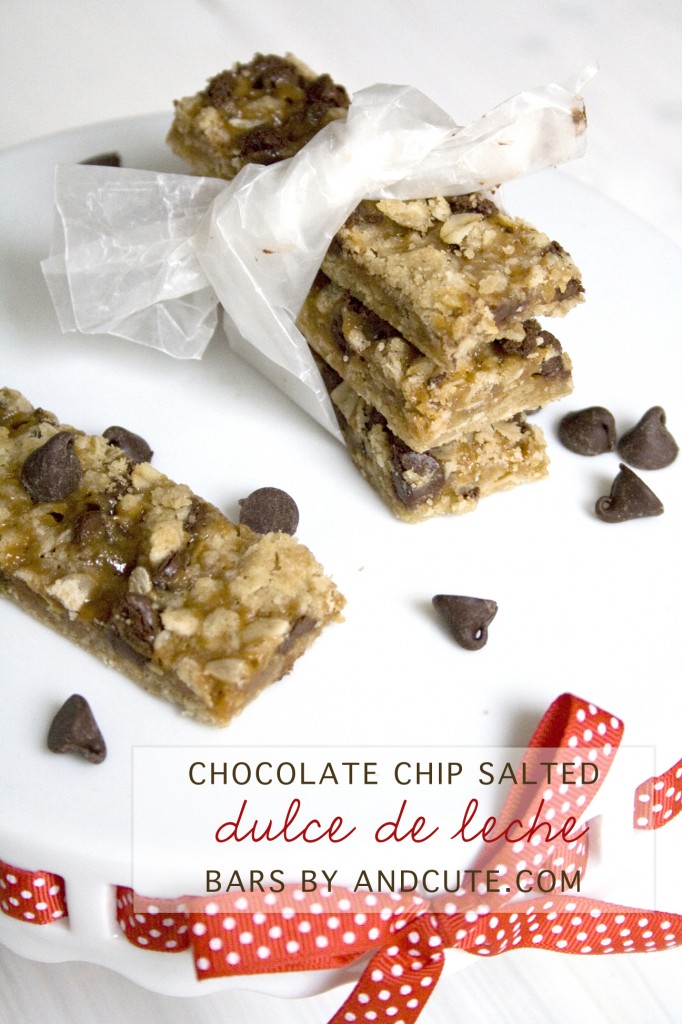 Ingredients

1 1/2 cups flour
1 1/2 cups rolled oats
1 cup packed brown sugar
1/4 tsp. salt
1 cup (2 sticks) butter
1 jar/can dulce de leche
1 cup of chocolate chips
1 Tbsp. of coarse salt
Method
1. Preheat the oven to 350F/180C.  Line a 9×13 inch baking pan with parchment paper.
2.  Combine flour, oats, brown sugar and salt. Work in butter with your hands or a fork until you have a nice crumbly mix. Press 3/4 of the crumb mixture into the bottom of your baking pan. Bake for 10 minutes.
3. Meanwhile heat dulce de leche over low heat to soften. Mine was in a glass jar and I plopped it right onto the burner – caution the glass will get hot. Stir gently.
4. Spread dulce de leche over the baked crust, sprinkle with chocolate chips, coarse salt and the remaining 1/4 of the crumb mixture.
5. Bake for 20 minutes until golden brown on top.
6. Allow to cool completely before cutting into bars.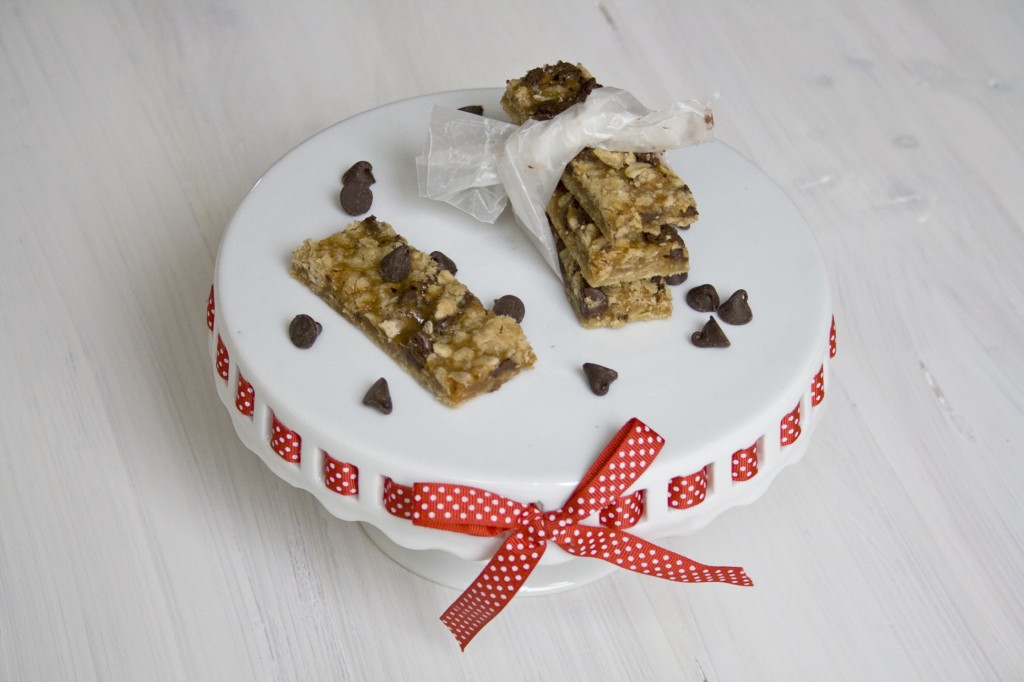 If you want to help a new mom out, add some shredded flax seed 🙂 And make sure the new mom gets a taste of the yummy bars before they are all eaten by the congratulating family.
Off to the next night shift of baby duty I go.
Hugs.
Dani!