This week's Monday Munchies is brought to you on Wednesday…but still in time to take this dish into your Valentine's Day breakfast considerations.

I cannot tell you how good these waffles are and I cannot tell you how much more red food coloring I wanted to add to make them really really red.
My Valentine's Day Doughnuts with Red Rose frosting were featured on tastespotting.com and I was then invited to culinote.com a new blogger recipe sharing platform. Over there I found Jaclyn's marvelous Red Velvet Pancakes. I had to make them. They tasted very nice, but didn't look like anything resembling the color in the pictures I saw. More food color needed to be added and then I decided on a whim to use the other half of the batch to make waffles. Winner! They are love sent straight from cupid to your mouth!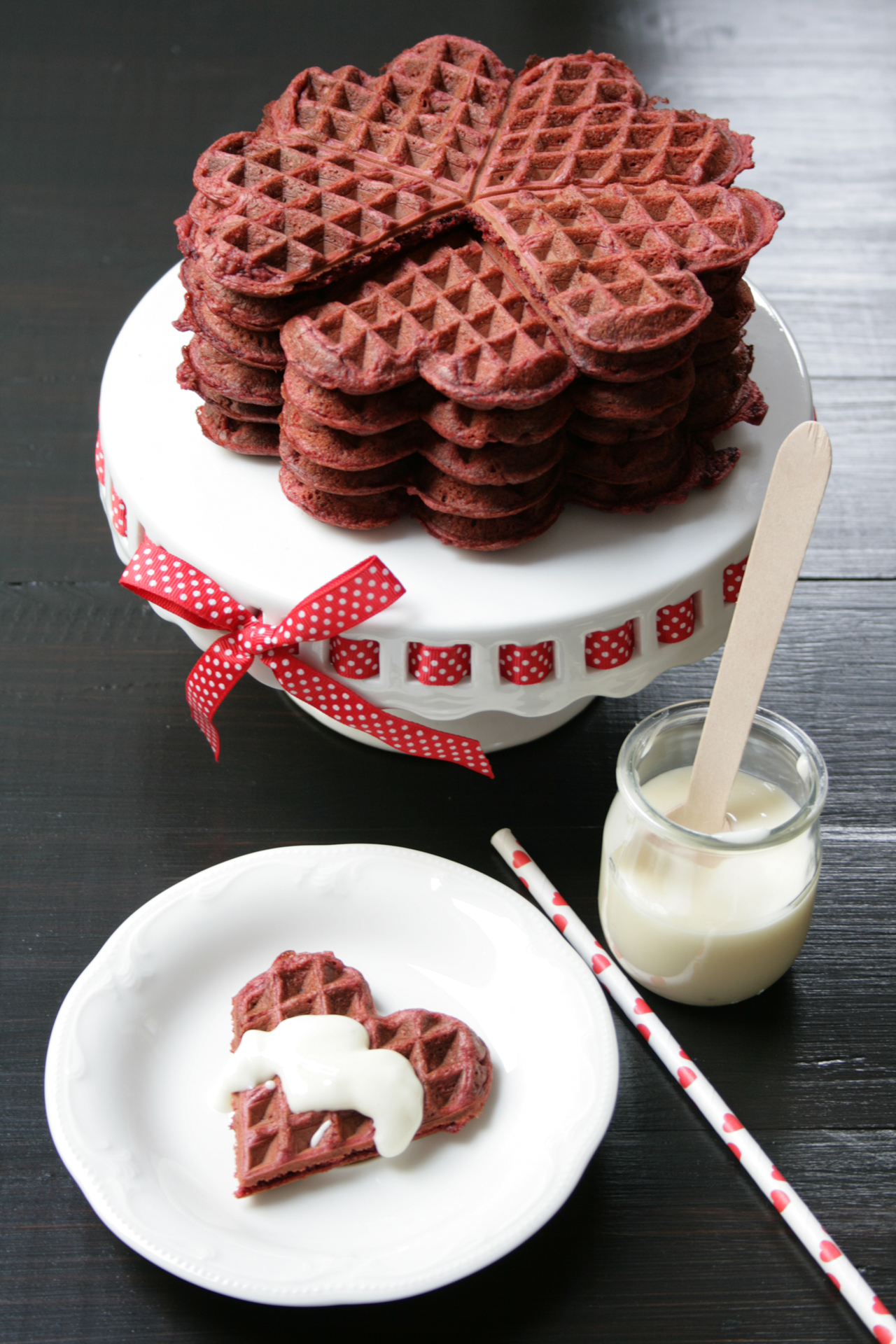 Ingredients
1 cup flour
1 1/4 Tbsp cocoa powder (dutch processed)
1 tsp baking powder
1/4 tsp baking soda
1/4 tsp salt
1 cup milk
1 Tbsp white vinegar
1/4 cup granulated sugar
1 egg
1 Tbsp red food coloring (or more…)
12 tsp vanilla extract
scant 1/4 cup butter, melted
Cream Cheese Syrup
100g softened cream cheese
3 Tbsp softened butter
1 cup powdered sugar
2 Tbsp. of milk
1/4 tsp vanilla extract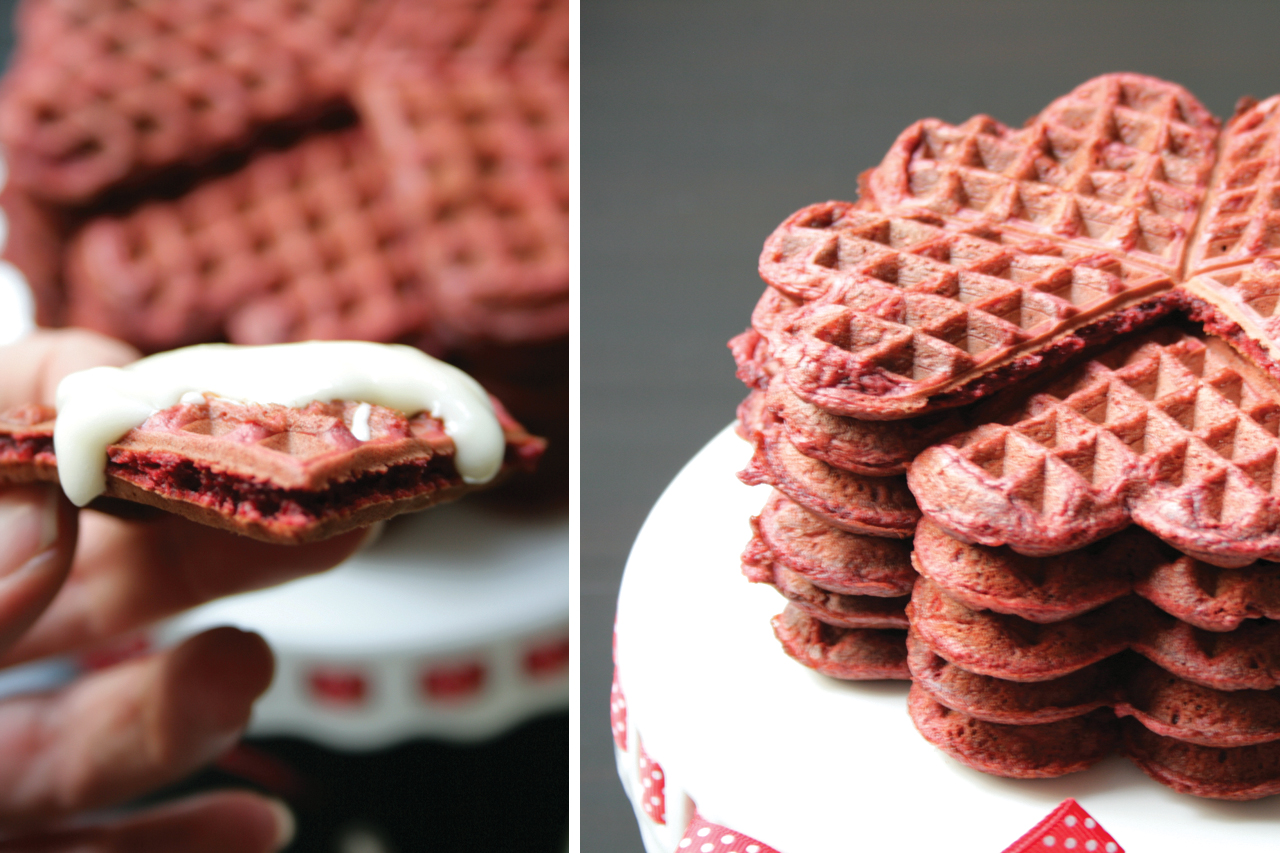 Method
1. In a large bowl combine milk and vinegar, let sit for 2 minutes, meanwhile whisk together the dry ingredients (flour, cocoa, salt, baking soda, baking powder, sugar) in a separate bowl.
2. Add rest of the wet ingredients to the milk mixture (melted butter, red food coloring, vanilla extract, egg), then slowly add in the dry ingredients. Stir to combine until all lumps are gone.
3. Preheat your waffle iron. If you find the dough to be not runny enough, add a little bit of sparkling water.
4. Ladle the dough into your waffle iron and let the waffles bake at medium heat (see your manufacturer's instruction manual for details).
5. Whip all ingredients for the cream cheese syrup together. If you find it to be not runny enough, microwave it for 5 seconds.
This makes about 7 thin, flower shaped waffles 🙂
So come on and get your spoil on!
Hugs!
Dani