Tis the season to be jolly, kinda stressed out and just a wee bit overwhelmed! Say it isn't so! We get so busy recreating the stress free playful Christmas we had as kids, for our own kids and for ourselves, that we almost push ourselves over the edge – and only large amounts of Glühwein, Glögg or Eggnog bring us back down. So my friends, from one stressed out mom to the next, let me give you a hand! I made some free printable gingerbread labels. You can use them as gift tags or even as ornaments on your tree.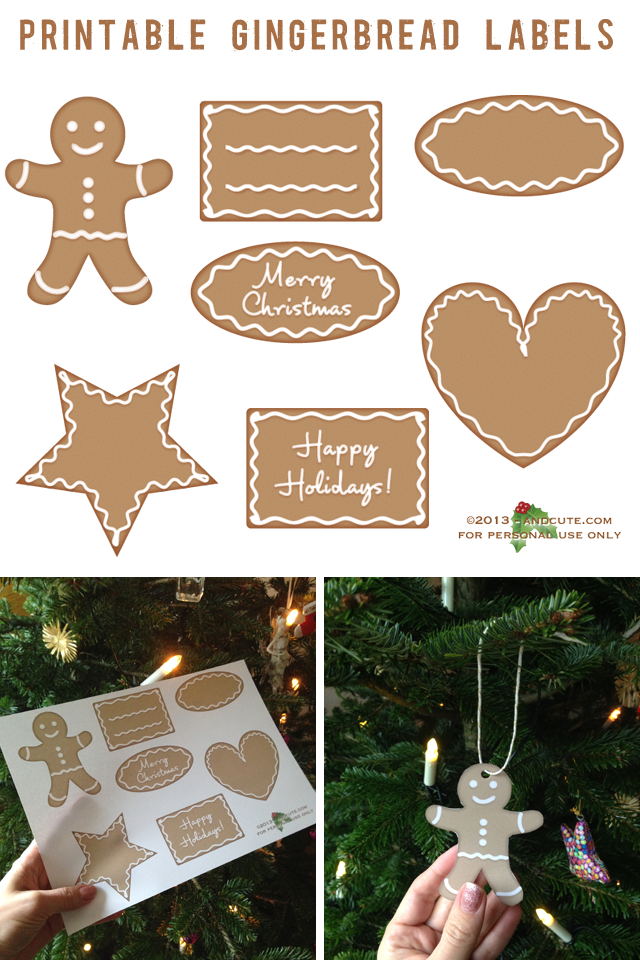 Once you stop caring (so much) you will start to relax! Our tree this year will not make it onto any interior design blogs. My husband picked it out and it was decorated by my kids – that means almost all of the ornaments are hanging up front about a meter from the ground 🙂 And you know what?! It's beautiful! Because I didn't have to lift a finger!
Oh, and before I forget here are the links to download your sheet of gingerbread labels:
Printable Gingerbread Labels US Letter Size
Printable Gingerbread Labels A4
Happy Christmas to all!
Dani!