Looking for a quick and easy way to decorate your Easter table or Easter gifts, look no further. Today, I give you a cute bunny garland printable!
And because it's Easter, I am giving you both a letter sized version and an A4 version and detailed illustrated instructions. Phew! So get those scissors and start making bunny garlands!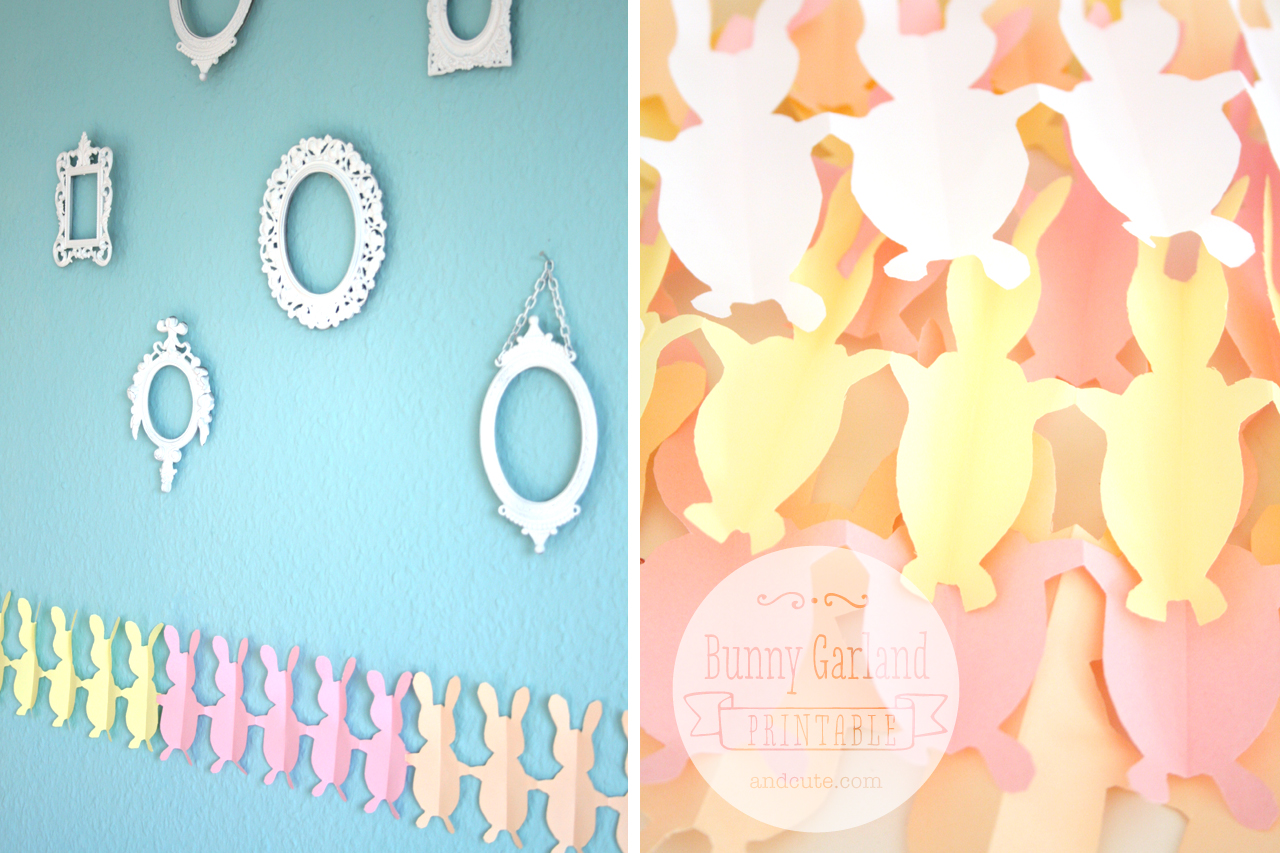 It's best to print on pastel paper, rather thin paper if you can, because you will be folding it over and over and still want to be able to cut it 🙂 Make sure you don't cut on the double thick line around the bunny's arm, this is where the whole strand is being held together 😉
Then you can glue the separate strips together to make one big garland.
Happy Easter to all my cuties!!!
Hugs
Dani!