Lately, I've been craving Polish soft caramel candies – the milky smooth melt-in-your-mouth kind, that you can bite and chew without pulling all the fillings from your teeth.

I'll get to that in a minute. First I have to tell you something else. I have ODIYD – a severe case of it too. It's pretty bad. You probably have it to! It's Obsessive Do It Yourself Disorder. The main symptom is the need to make things from scratch, especially those things one loves to consume. After I saw the first picture of a macaron I obsessed so long about making it myself – perfectly – until I did. When I was out of my favorite coffee creamer I made it from scratch. I guess when I love something I just want to be able to have it at anytime and making it myself gives me the freedom to have it whenever I please. That it is more costly and time consuming doesn't bug me one bit. Well ok, maybe half a bit, but these little caramel goodies are worth the extra mile!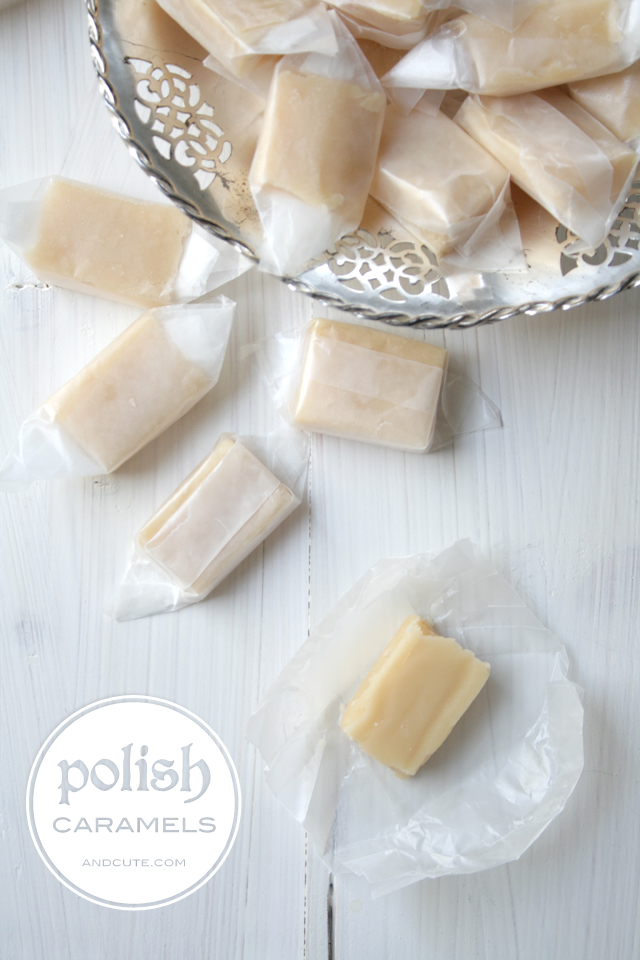 After much research (including Google translating polish websites – a very entertaining pastime) and failing miserably the first try (caramel was liquid even after 6 days in the freezer – what the what?!), I finally got it right.
Ingredients
150g butter (plus extra for greasing the parchment paper in the pan)
200ml heavy cream
200g sugar
1 tsp. vanilla extract
Method
1. Butter parchment paper and line an 8×8 in square pan or other container.
2. Melt butter and sugar over medium heat until dissolved, stirring often.
3. Add cream and vanilla, simmer on medium heat for about 30 minutes until you have a thick molasses type consistency. The batch will roughly simmer down to 60% of its original mass. Keep stirring often.
4. Transfer into a glass bowl and stir until the mass is cooled down (a few minutes). This also helps to tame any foam that might have built up during the cooking process. You will already notice that thinner layers on the side of the bowl start to harden slightly.
5. Pour into the parchment lined dish and let cool completely (over night in a cool place), then cut into bite sizes pieces. You can warp them individually – for extra credit you know 😉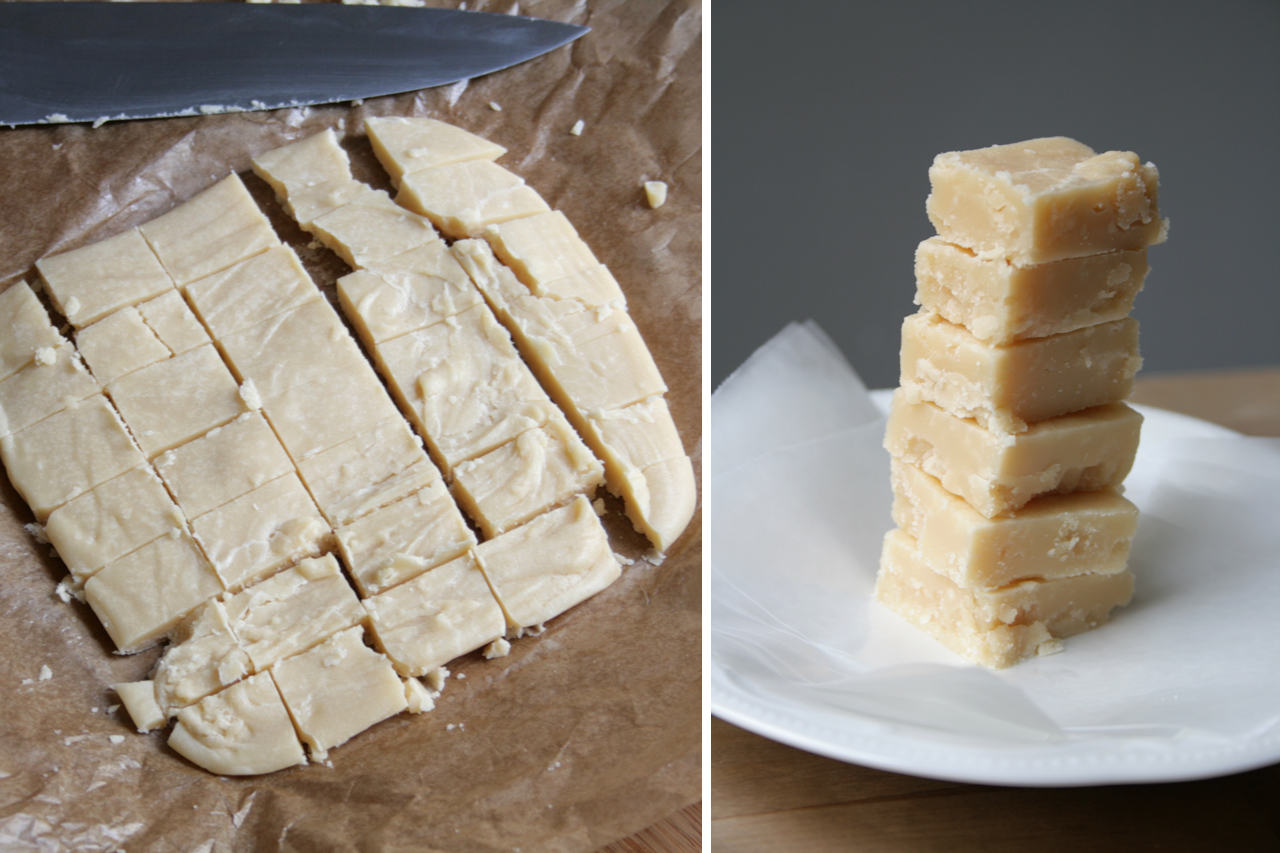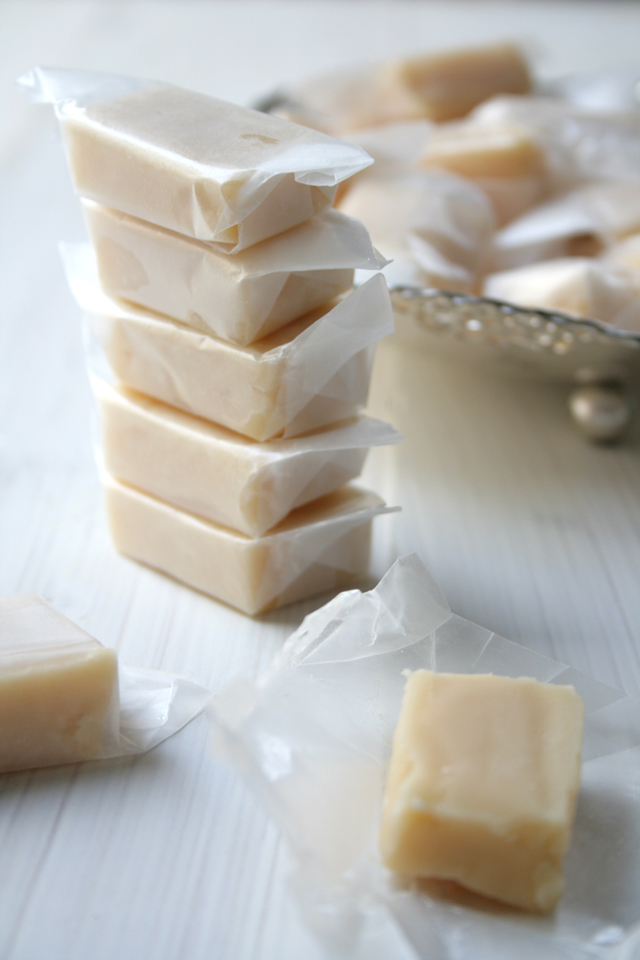 But then again, you might just eat them all…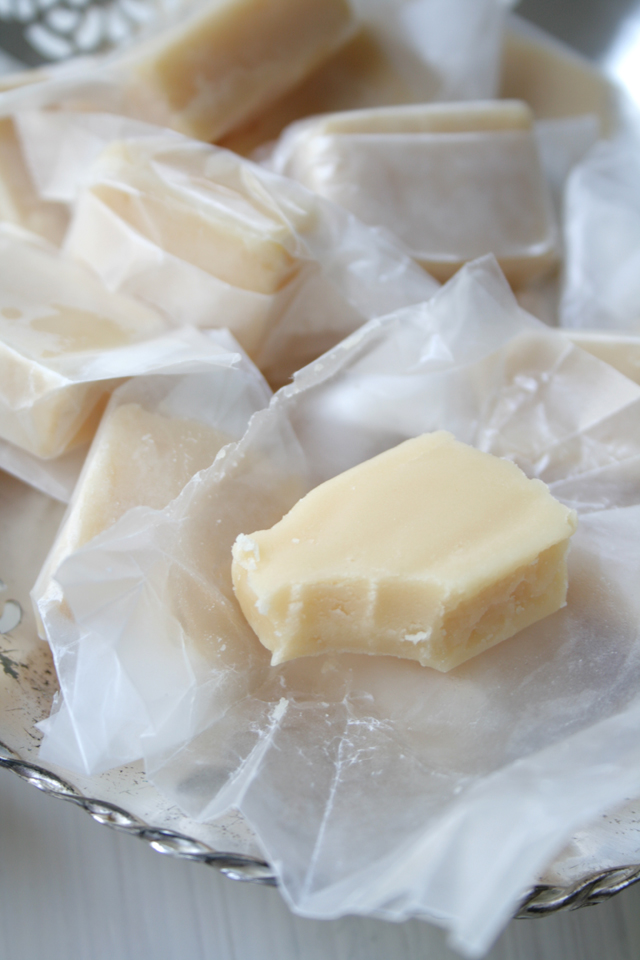 At least you can eat the result of my ODIYD. Do you have it too? Shall we share a room in rehab? I'll bring some candy 😉
Hugs
Dani!