Mike had a dream last night that we won the lottery and to tell our family and friends we flew everyone to Tahiti on a private jet and then handed out checks. How sweet! Why am I telling you this?! First, be sure to be our friends, just in case we eventually do play and do win the lottery 😉 Second, I made a shake today that was so fresh and tropical, it would have been the drink we'd all be slurping on in Tahiti. So let's get our dreaming on!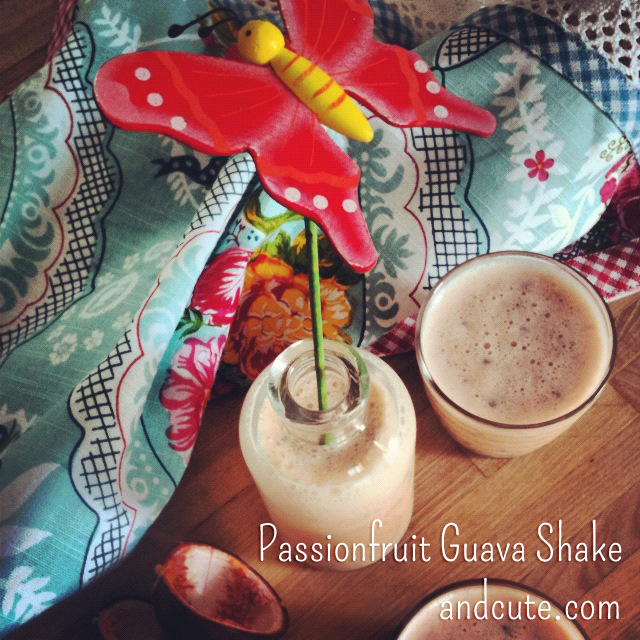 All you needs is some ice and a blender and this: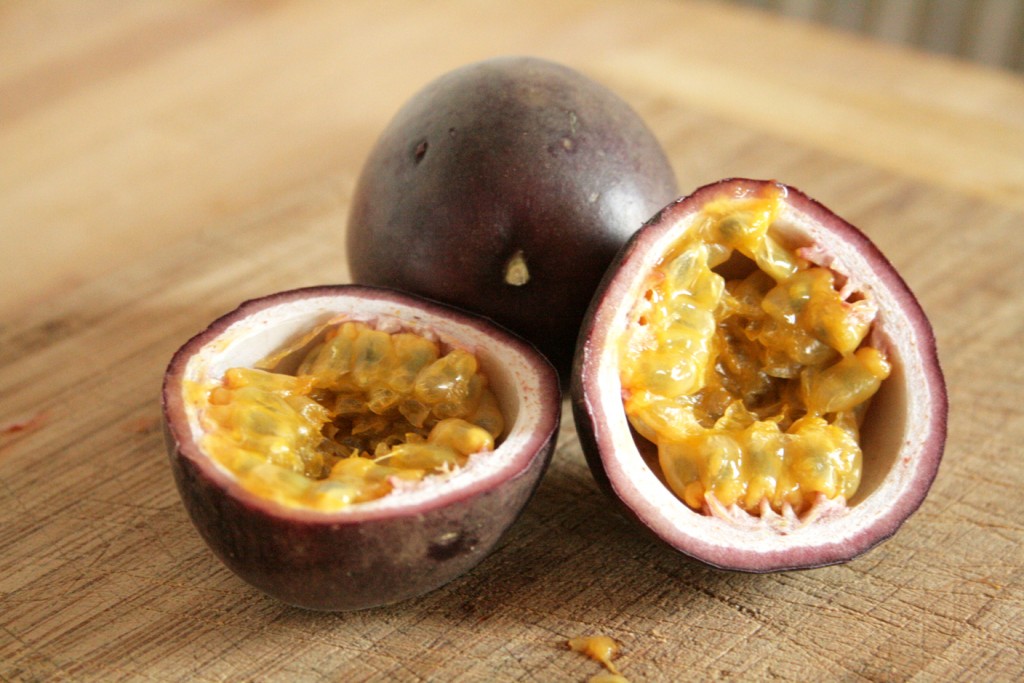 Ingredients
3 passionfruits (scoop the seed and flesh out from the shell)
1 1/2 cups of guava juice (or mango juice)
1/4 of a can of sweetened condensed milk
1 tbsp. of lime juice
1 tray of ice cubes (crushed)
Method
Blend it all together in your blender. Makes 2 medium sized glasses.
Just add a fun cocktail straw and you are half way to Tahiti and one millionth of the way to a lot of money!
Cheers!