This is a perfectly balanced cookie. It contains oatmeal which has a healthy reputation and it has candied chocolates in it – not so healthy. This means what you do bad with the chocolate you redeem with oats – perfect, ey?
Did I mention I can talk myself into anything?!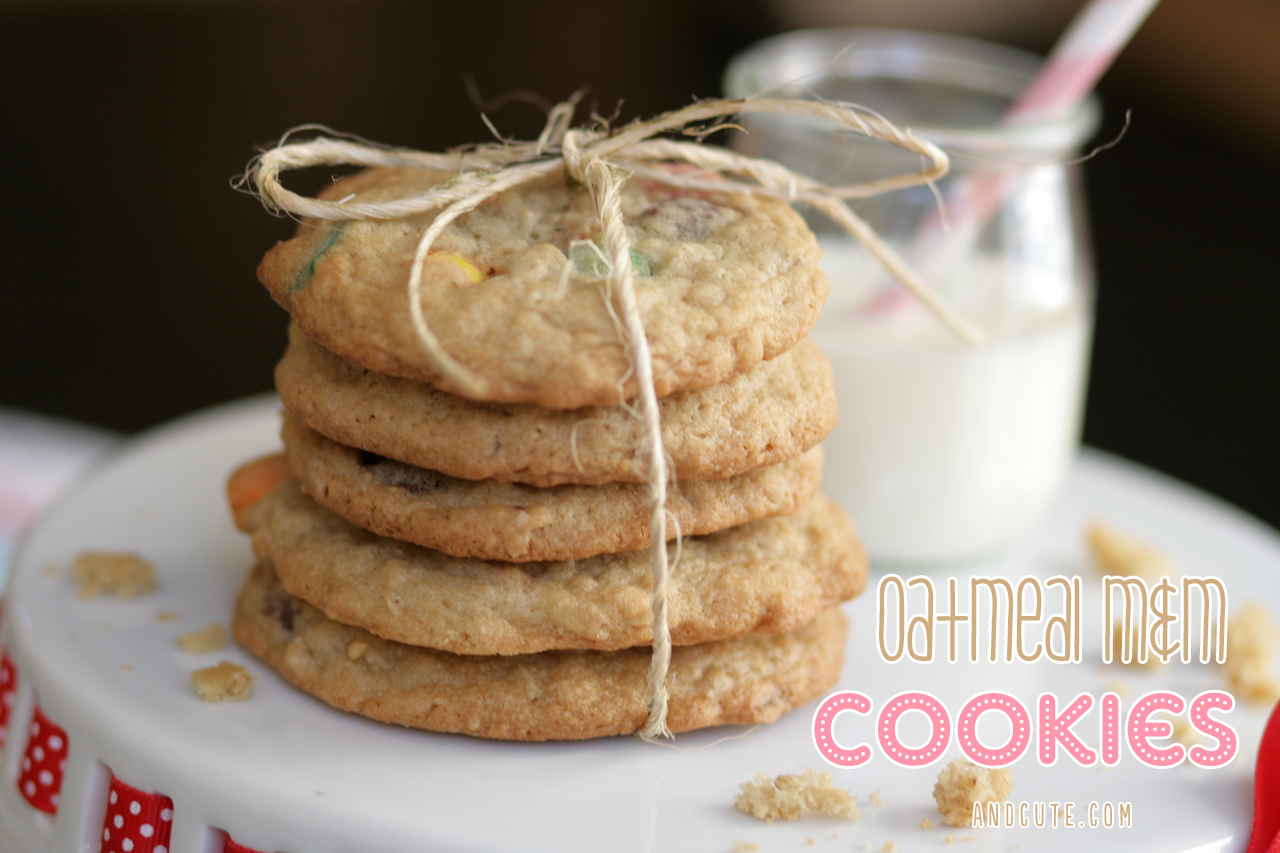 Ingredients
2 cups flour
1 cup oatmeal
1 tsp. baking soda
1 tsp. salt
2 sticks of butter
3/4 cups of sugar
3/4 cups of brown sugar
1 tsp. vanilla
2 eggs (lightly beaten)
190 grams of chocolate M&Ms (or other candy coated chocolate)
Method
1. Cream together butter and sugar (brown and white), add eggs and vanilla extract.
2. Blend in flour, baking soda and salt, then add the oatmeal, when blended add the M&Ms and gently combine. Don't stir for too long or the candy colors will start to run.
3. Preheat the oven to 350F/180C. Place table spoon sized dollops of dough on a parchment paper lined baking cookie sheet.
4. Bake in the oven for about 8 minutes until golden brown. Let cook completely on wire rack.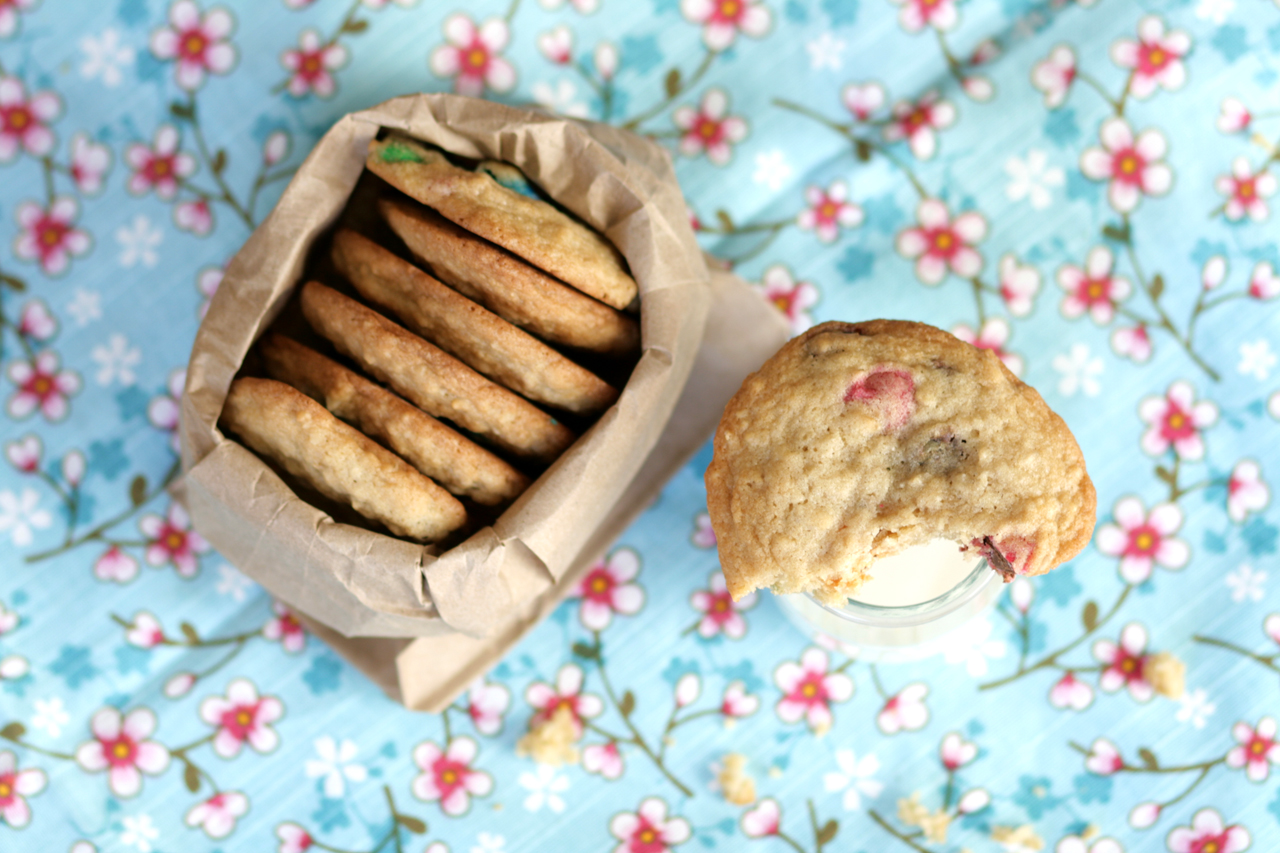 Enjoy!
These colorful cookies make a great gift or road trip snack!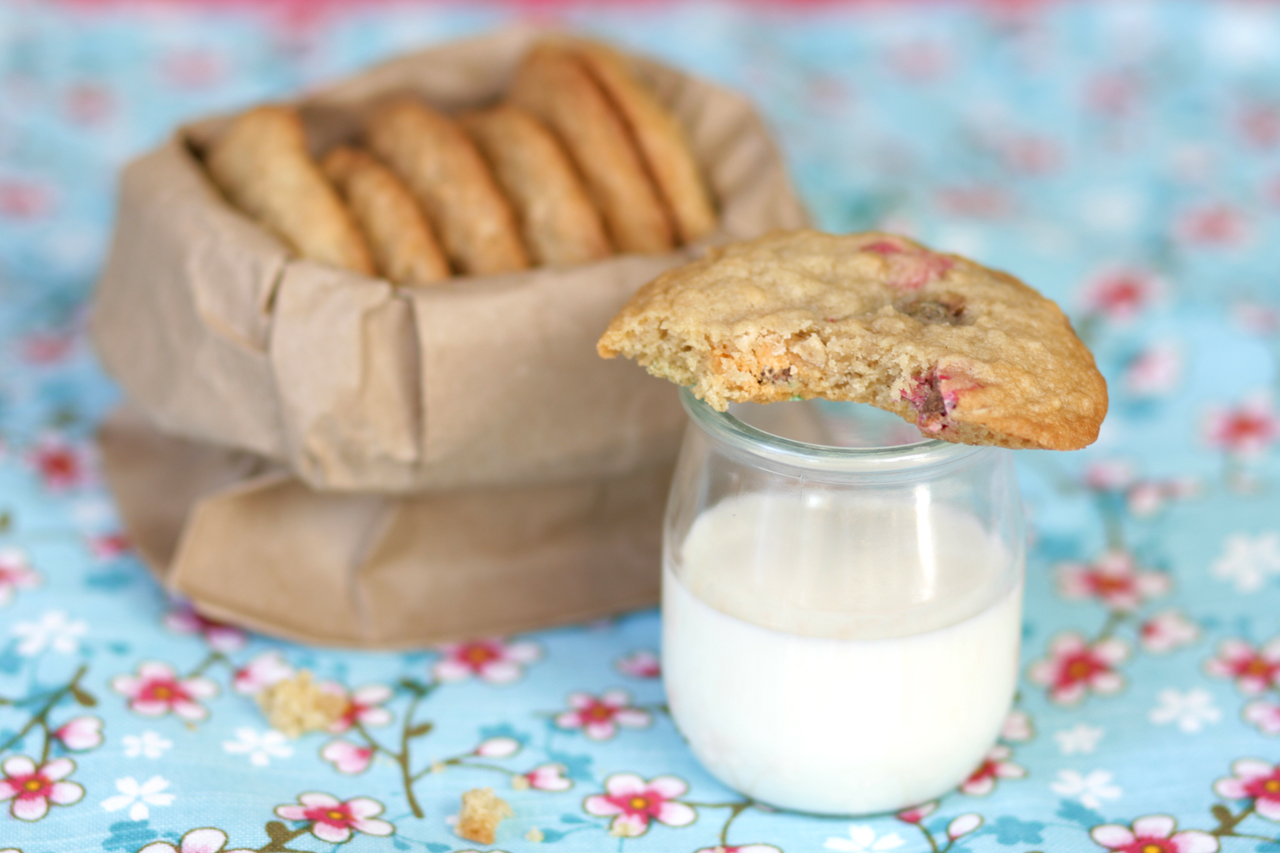 Can I talk you into making these cookies?
Hugs
Dani!