So, I told you about our raid of a French supermarket and an excellent brie was one of the treasures we came back with. Now for an amazing brie as the one we had you only need some crackers to enjoy it, heck not even that. Yet, I felt like using the soft cheese for a recipe. And here is the result: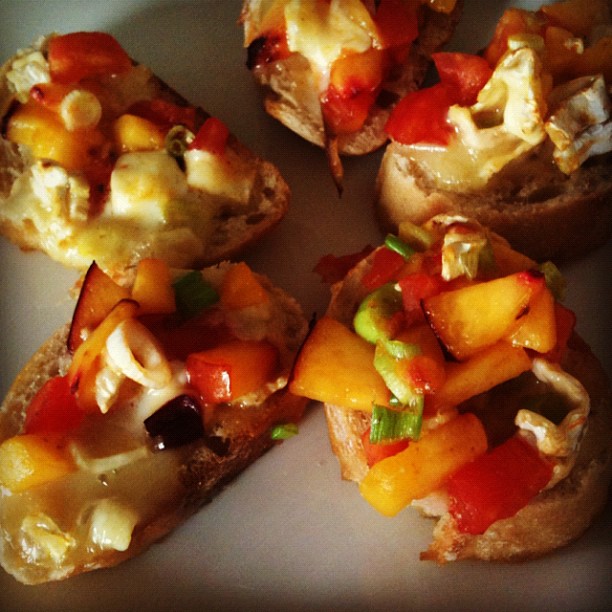 Ingredients

1 ripe nectarine (you know the peaches without the fur skin, or use peaches but do peel the skin off)
1 spring onion
1 ripe tomato
1/3 cup of french brie cheese (the bottom third of a usual brie wedge)
1 tbsp. olive oil and 1/4 cup of olive oil
salt and pepper to taste
1 french baguette
Method
1. Cut green onion into fine rings, peel tomato and discard the seeds and liquid, dice the flesh into small cubes. Cut, peel and dice the nectarine.
2. Toss together in a bowl mixing in 1 tbsp. of olive oil and salt & pepper. Preheat the oven to 200C/375F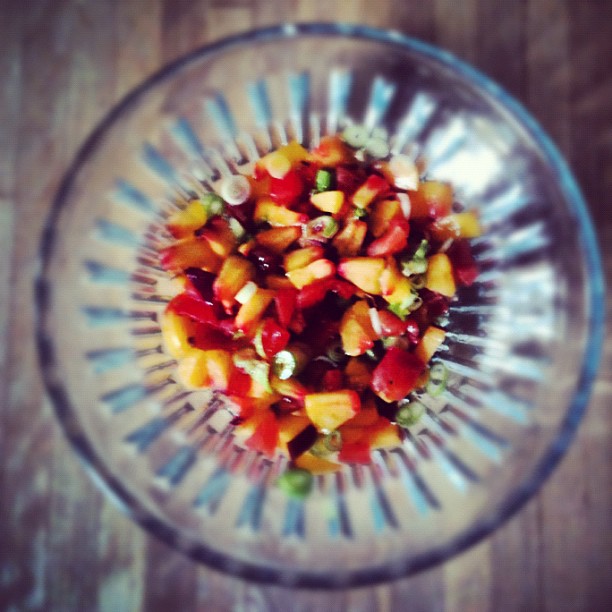 3. Cut the brie (right out of the fridge) into small cubes. If you have a really soft brie on your hands, freeze the brie before cutting for about 10 minutes.
4. Mix the brie into your fruit and veggie mix making sure it spreads evenly.
5. Cut your baguette into slices and with a brush paint the bottom of the slices with olive oil. Then place the bread onto a baking sheet (oily side down). Now top tablespoons full of brie mix onto the bread.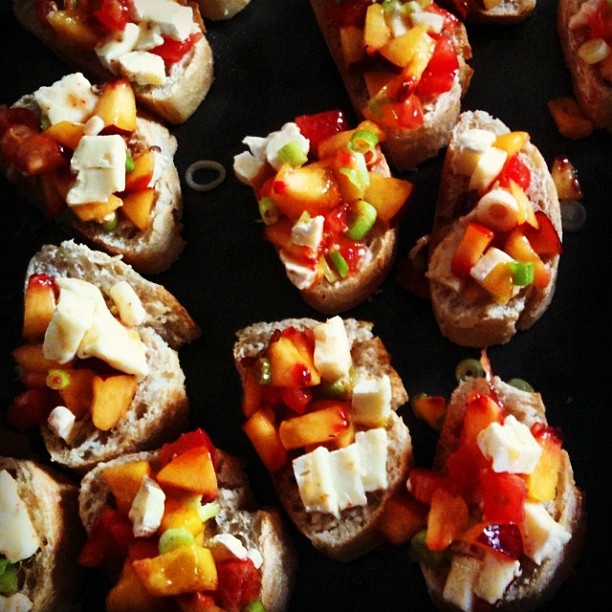 6. Put it in the oven and bake for about 15 minutes.
Enjoy!