Last year we made these cookies and a gingerbread house from scratch and they were a complete success! This year I adjusted the recipe to account for all the people out there who cannot get their hands on molasses, or are out of it like I was 😉 The cookies will be slightly lighter in color than the ones with molasses based on this recipe from bakerella.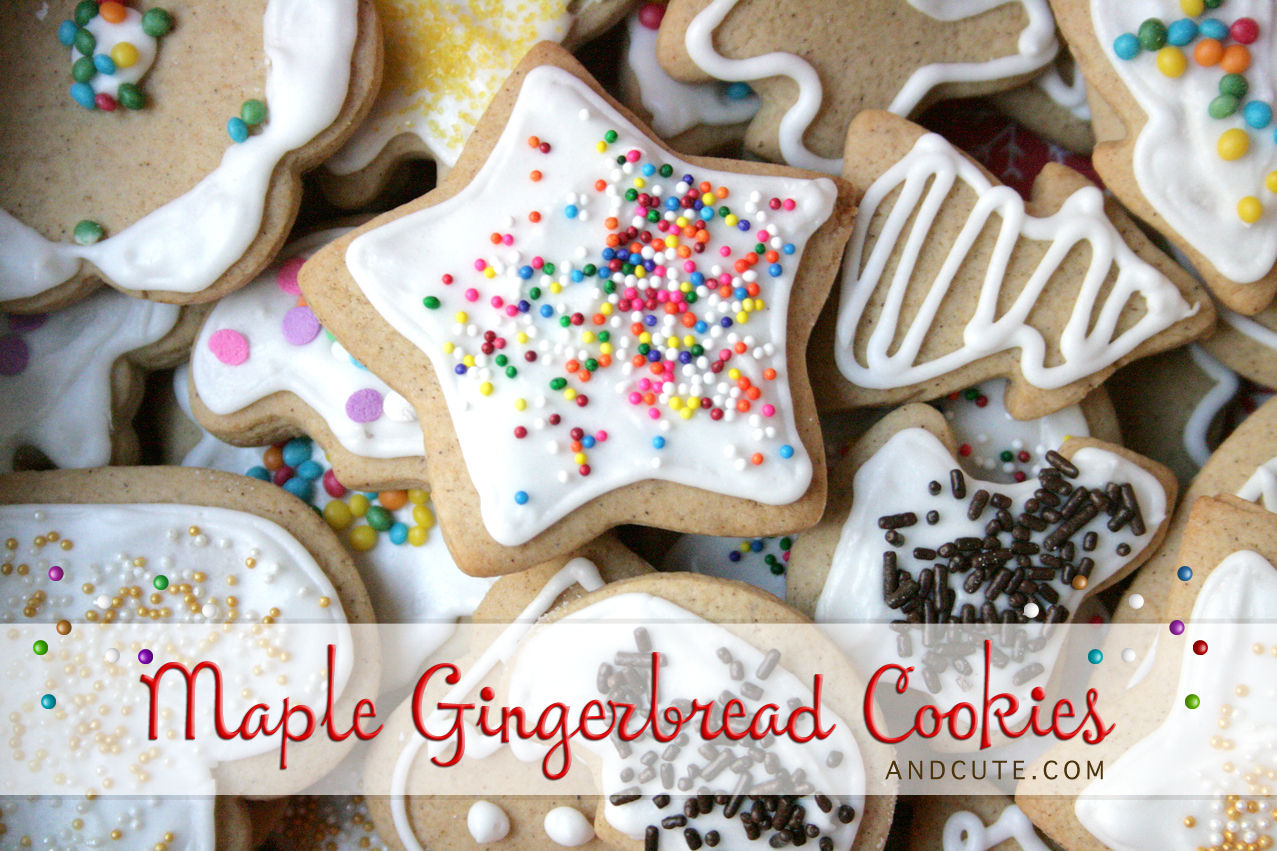 Ingredients
Cookies
2 1/2 cups flour
1/2 tsp. baking soda
1/4 tsp. salt
1 1/2 tsp. ginger
1 tsp. cinnamon
1/2 tsp. cloves
1/2 cup of butter
1/2 cup of sugar
1 egg (small)
1/2 cup of maple syrup
Icing
2 cups of powdered sugar
2 tbsp. meringue powder
2-4 tbsp. of water
Method
1. Factor in that you need to chill the dough for about 2 hours before you can use it.
2. Sift together all dry ingredients.
3. In a separate bowl cream butter, add sugar and egg. Then add the maple syrup.
4. Slowly add the sifted dry ingredients to the wet ingredients and form into a dough ball (I always end up using my hands). Wrap in cling warp and chill for at least 2 hours in the fridge. Or if you have freezing temperatures, place the dough ball outside for 1 hour (you might have to wrestle your neighbors cat over it 😉 )
5. Roll out the dough roughly 7mm thick and using cookie cutters cut out the shapes. (Optional: Gently insert paper lollipop sticks about 1/4 into the cookie, check the back and if needed patch with some more dough).
6. Preheat the oven to 350F/180C. Place first batch of cookies on a baking sheet and bake in the oven for 8 minutes. Be careful not to over bake them, they will become hard and you might lose a tooth eating them 😉
7. Let cool completely.
8. For the icing sift together the powdered sugar and meringue powder. Add water one tablespoon at a time until you reach your desired consistency.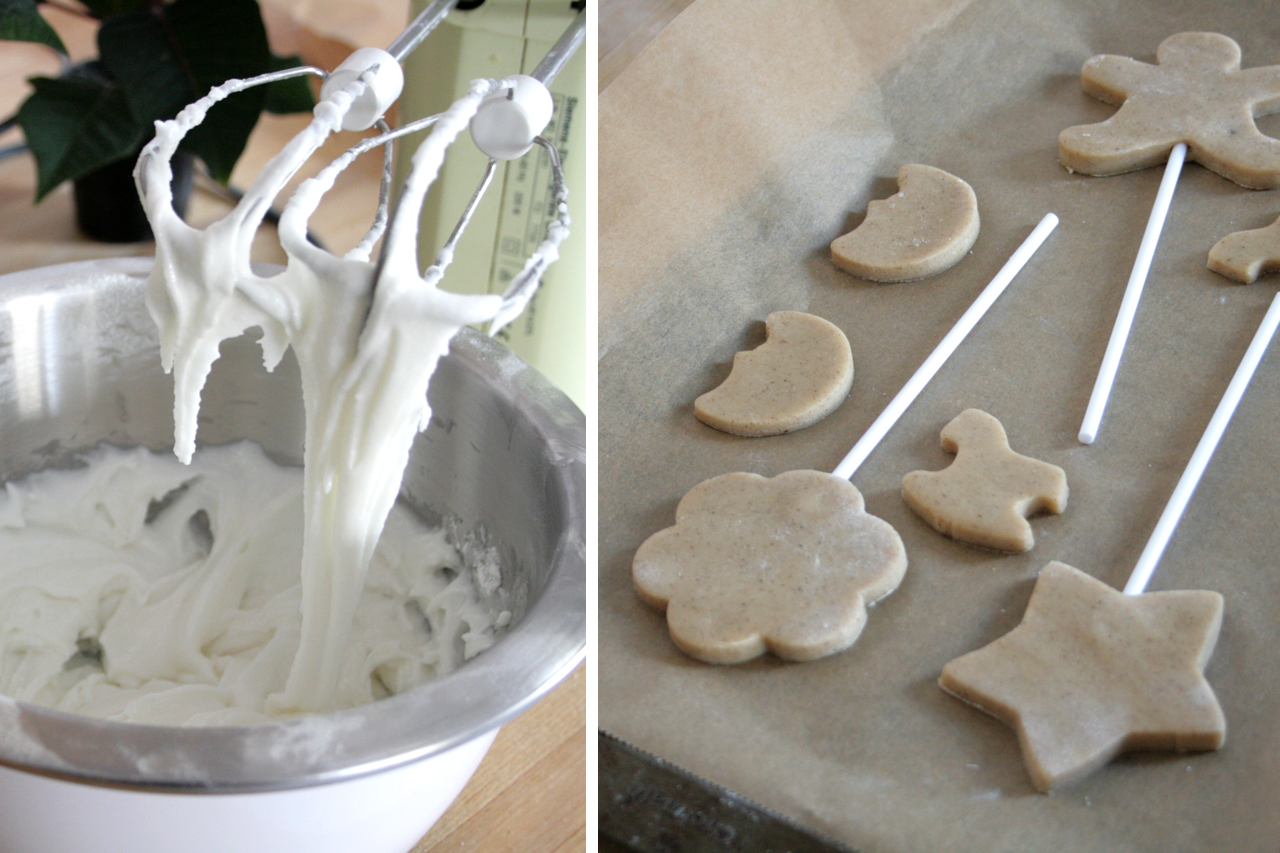 9. Ice and sprinkle as you like. Go crazy! I did!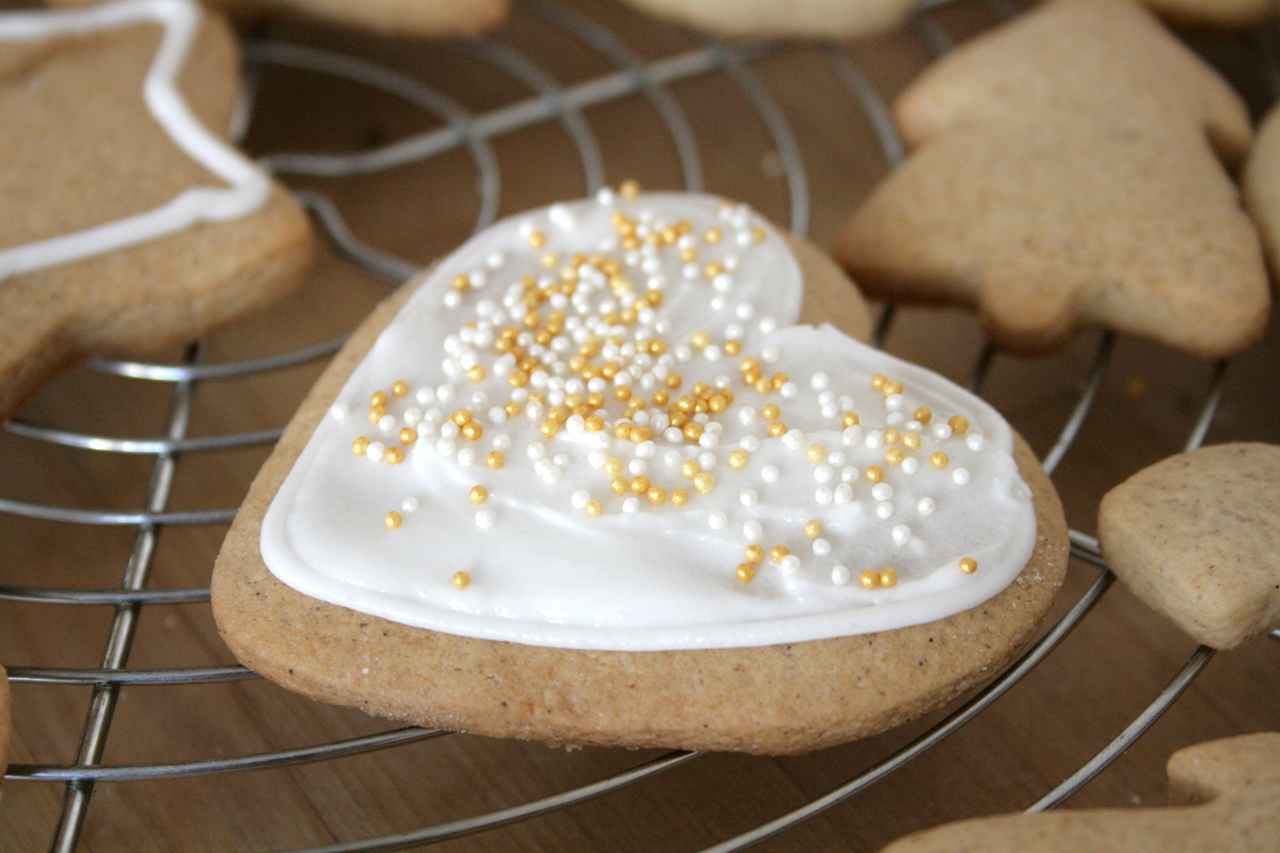 Put the other moms at your child's Christmas party to shame by wrapping your gingerbread cookie pops in a plastic bag and a pretty bow and sticking it into a tiny poinsettia plant. Ha. And yes, I am writing this the day I send my oldest daughter to her Christmas party with store bought cookies. My awesomeness-batteries only last so long 😉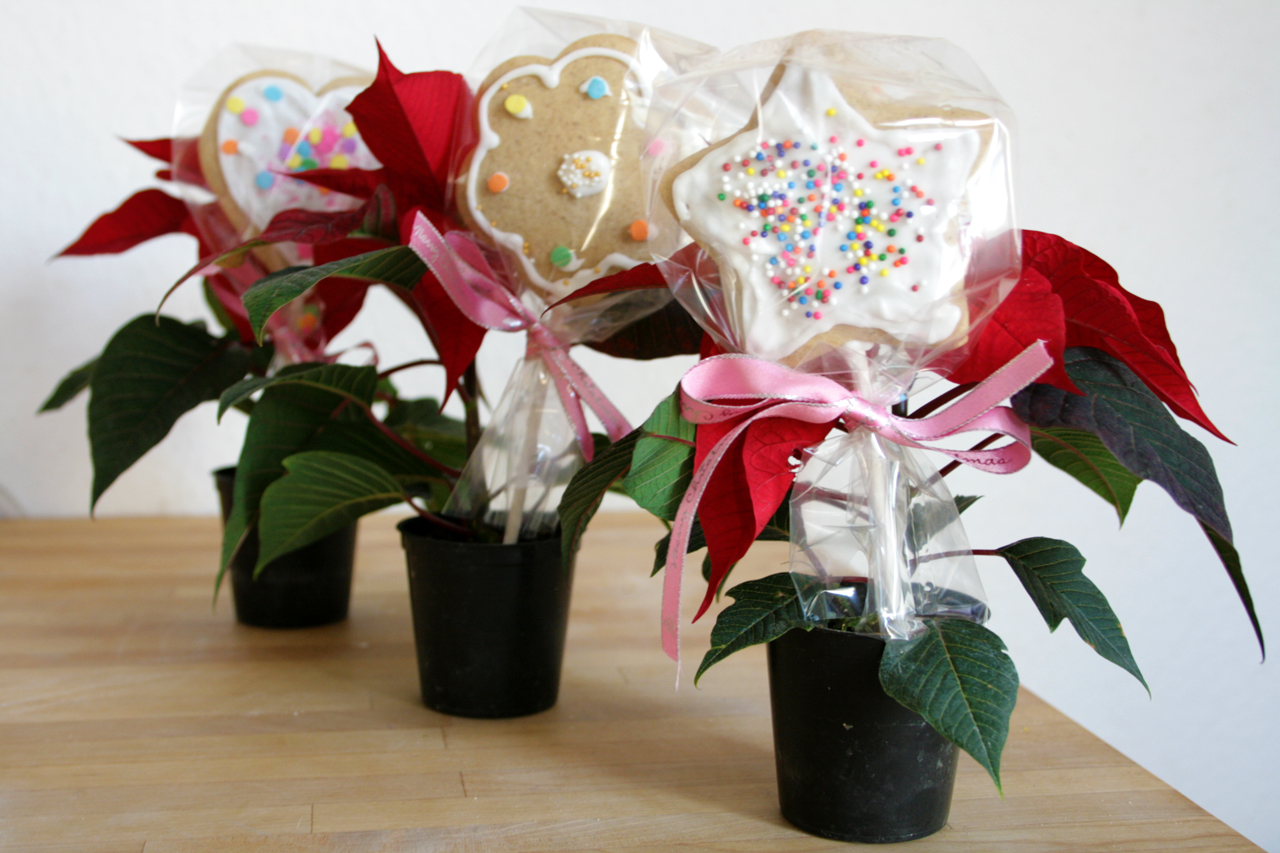 Which goodies did you make for your friends?
Hugs
Dani!