Yesterday, in my interview with littlestarblog, I really let the life coach in me shine through (sorry, I can't help it). My last lines where the advice of "Do it" when it comes to strating and running your own business. It seems so easy, so logical, so "duh", yet it is the critical point of any endeavor, GETTING INTO ACTION. Anything you want to accomplish in life can be done, you "just" have to DO it. Start it, act upon it! So today's Thursday Printable is a motivational poster print (size A4, you can "fit to page" print it for US and other paper sizes).
I am putting YOU in charge of reaching your goals and living your dreams. MAKE IT HAPPEN!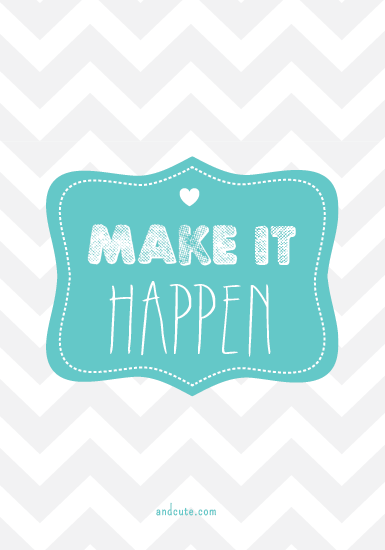 Tomorrow, I will put it in a frame and show you what it looks like printed and pretty! Mark my words. I will make it happen!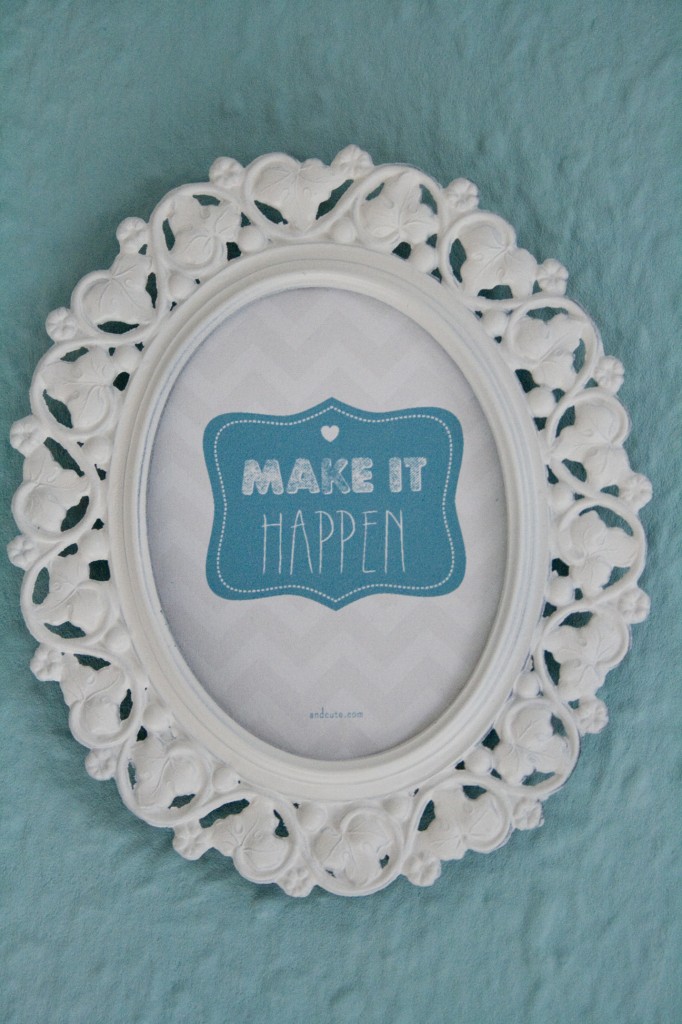 So tell me, what will you make happen by the end of 2012?
Hugs
Dani!