I cannot tell you how much those sunny and warm days are uplifting my spirits. All those colors mother nature creates are infectious. I added color to my wardrobe, my nails and today I'm giving you a spring boost with a colorful macarons printable.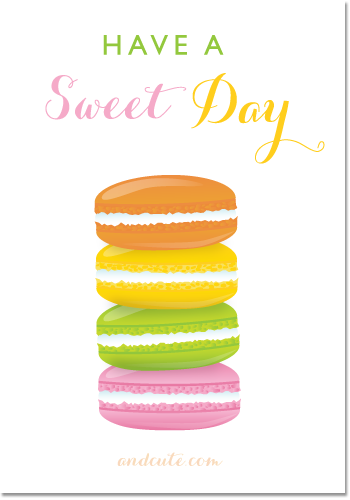 You can download the 10x15cm template (roughly A6) below. If you print on photo paper the colors will change from pastel to really vivid. You can easily shrink to fit your post card size because there are no borders.
So have a sweet day my dears and download your free macarons template here: Macarons Have a Sweet Day
And pop over to the clip cart store to get the whole pack of them!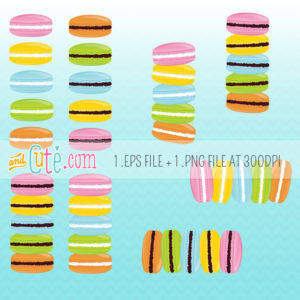 Hugs and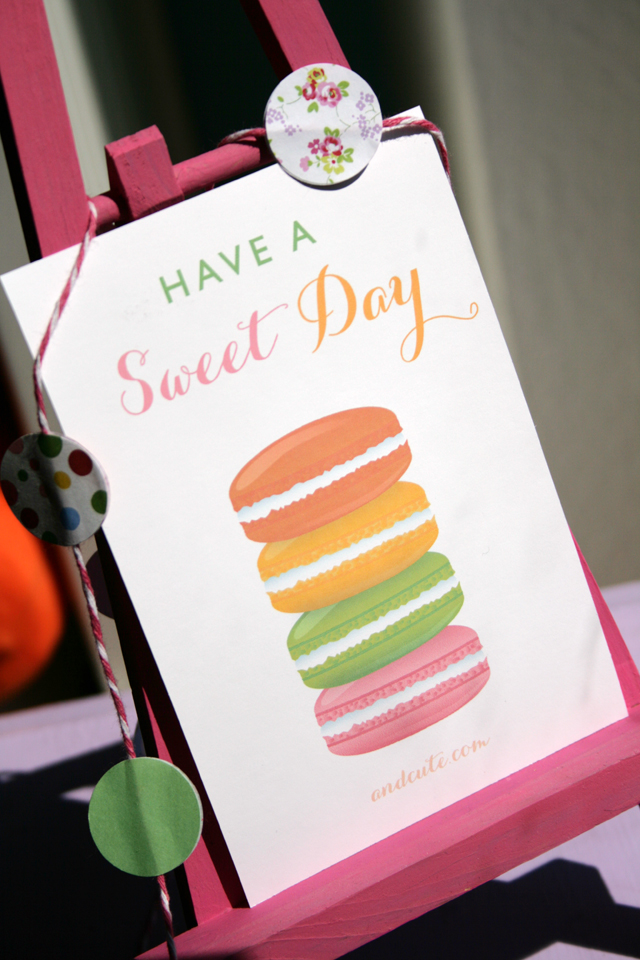 Dani!