Today is Valentine's Day and though this day is about showing the other ones in your life how much you care, I want to remind everyone to be good to themselves as well.
Just yesterday I was reading in "The Artist's Way" by Julia Cameron how negative believes can hurt us and keep us from achieving what we truly want in life. Our personal critic misses no chance to quickly dampen the dreams we have. What a shame that thinking things like "I'll never be successful." or "I'm a loser." appears more humble than thinking "I'm a genius." or "I deserve a fulfilled career." But we don't have to be enslaved to negative beliefs that some teacher, parent or other relative installed in us at an early age. The brain is the greatest computer on earth and we can reprogram it to work in our favor and not against us. Positive Affirmations are a great way to do that.
Tell yourself 10 times in a row a positive affirmation like "I am safe.", yes it will feel totally silly at first, but it forces your brain to take that statement in. It also forces your inner critic to shut up. As you can see I am a huge fan of positive affirmations. I have mine hanging as mini posters in my office. And today, because it's Valentine's Day and because I care, I am sharing my favorite affirmation as a mini printable poster (10×15 cm). I doodled it for you. It says: Life Loves Me. Never forget!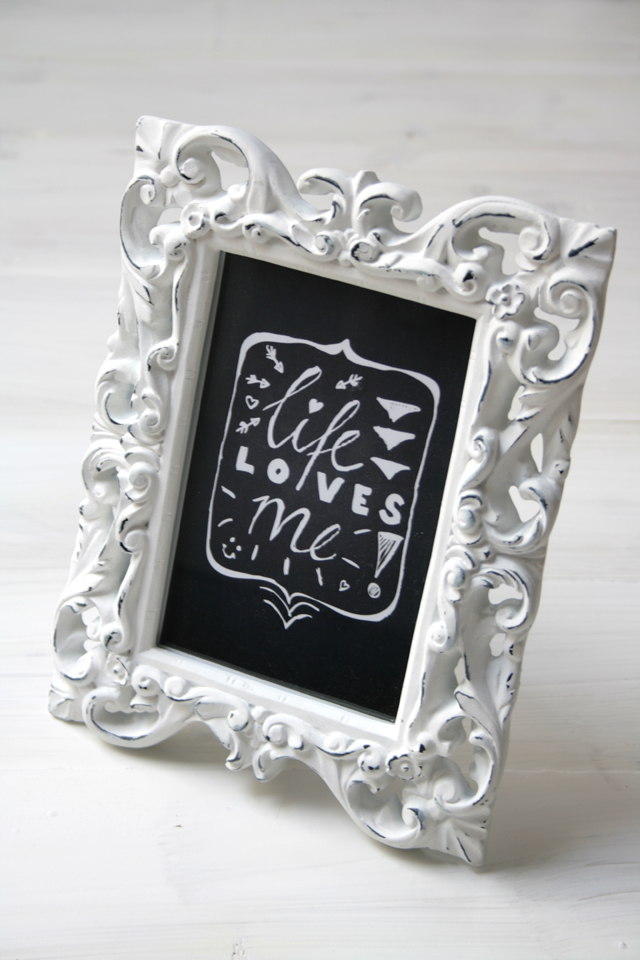 Click here to download the zip file with .jpeg image in it!