Ah, summer is here in it's full glory and our barbeque grill is working over time. I am pretty sure I have Food ADD, which means I get bored very quickly by the same foods, so I am always thinking of new things to make. The grill is no exception, I am always contemplating "what else can I put on the barbi?!". Last year I made pizza on the grill and it was quite the success, so this year I am trying bread. I bought a cast iron pot with lid at a thrift store, 6 Euros well spent, I tell you. The first assignment for it was to be a bread pan.
I used the recipe for Grandma's Country White Bread over at Pennies and Pancakes and just cut it in half.

How to make Bread on the BBQ
A classic white bread made on the barbeque grill
Ingredients
1 1/2 cups luke-warm water
1/8 cup of sugar
1 packet active dry yeast
1/6 cup oil
1 1/2 tsp. salt
3 cups flour
Method
Mix water, sugar, salt and yeast in a large glass bowl and let activate (foam is starting to build), speed up this process by placing the bowl in the oven at the lowest temperature possible.
Add oil and flour and using your kneading hooks form a coherent dough.
Let rise in a warm place until the dough has doubled (ca. 1 hour).
Grease your cast iron pot or dutch oven and lightly dust with flour. Place it on the grill and preheat.
When the grill is hot, form the dough into a loaf and place into the pot, place the lid on top and turn the grill to the lowest setting (the temperature should be around 375F/200C).
Close the lid of the grill and let it cook for about 25 minutes, then remove the lid and insert an instant read thermometer or a meat thermometer. The bread is done when the internal temperature is around 200F. My total baking time ended up being 40 minutes.
Remove the pot from the grill using oven or BBQ mittens and flip the loaf onto a cutting board to cool slightly.
http://andcute.com/how-to-make-bread-on-the-bbq/
Copyright (c) 2013 - andcute.com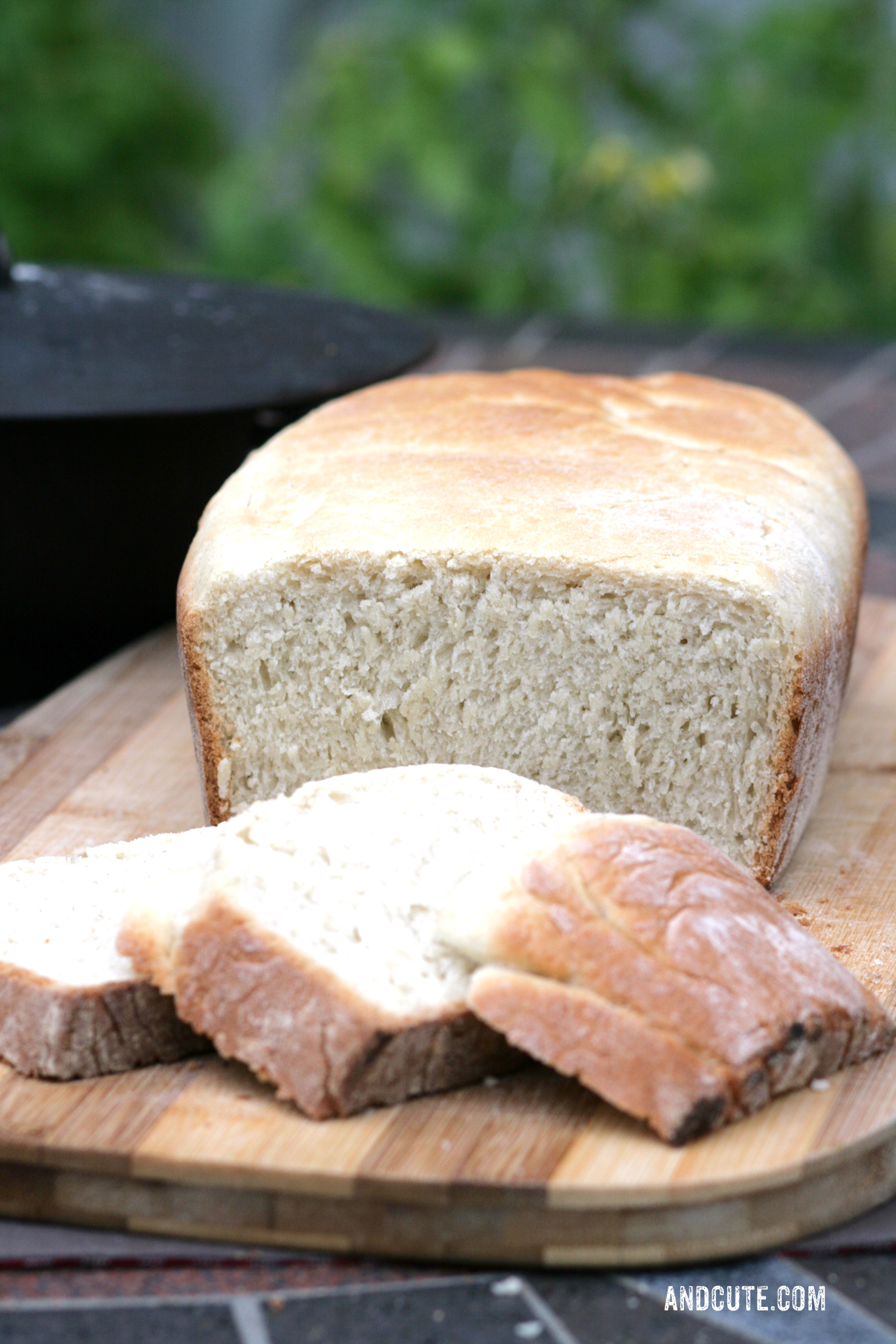 This made excellent bread for french toast the next morning 🙂 So what's the weirdest thing you have put on the grill so far?
And by the way, do you like this new style of recipe look, you can now print it and save it to your ziplist 🙂
Happy BBQing!
Dani!