I confessed my addiction to flavored coffee creamer last year. We ran out of our French Vanilla coffee mate again, and being a mom of two little kids I need a cup of coffee to function in the morning. Just adding sugar and cream didn't do it for me, I needed a little something extra. So I made my own vanilla coffee creamer and it has been holding me over well.
I am also entering the November photo challenge over at Junglefrog Cooking, Simone is simply fabulous and such a talented food photographer. This month theme is food or drink in a glass – perfect!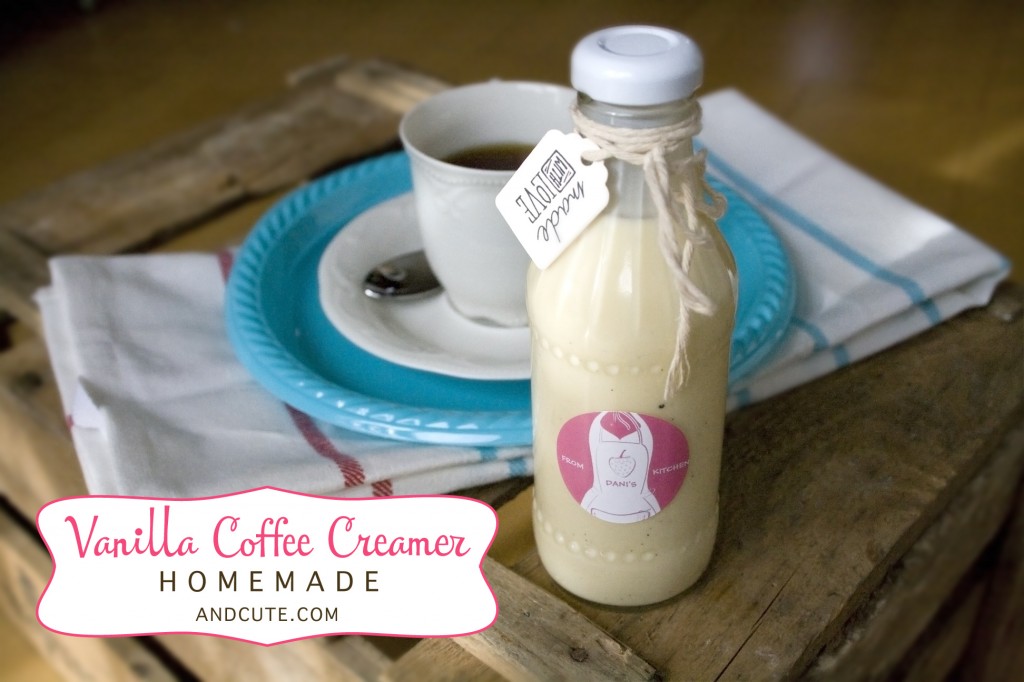 Here is what you need to make about 200ml of creamer.
Ingredients

1/3 cup of sweetened condense milk
150 ml of heavy cream
scrapings of one vanilla bean
1 tsp. vanilla extract
Method
1. Gently warm cream and condense milk, don't bring to boiling point.
2. Add Vanilla bean scrapings and extract. Stir and fill into glass bottle with screw top.
3. Let cool and store in refrigerator, mine has been doing well for more than 7 days now…not counting the diminishing quantity 😉
Give this is a try! I will make some gingerbread latte mix next. This also makes a great edible Christmas gift for coffee and sugar lovers.
What flavor do you crave in your coffee?
Hugs
Dani!