This summer my friend Almendra gave me some homemade lemon scrub, an enlightening moment when I realized that beauty products can be homemade too. Until then I thought I needed a chem lab to get started – do you know what goes into making soap? Quite tricky and expensive! So I was happy to learn making beauty products at home was not beyond my reach. And when I saw the pin from The Idea Room about Peppermint Candy Cane Scrub, it was a done deal – great DIY christmas gift!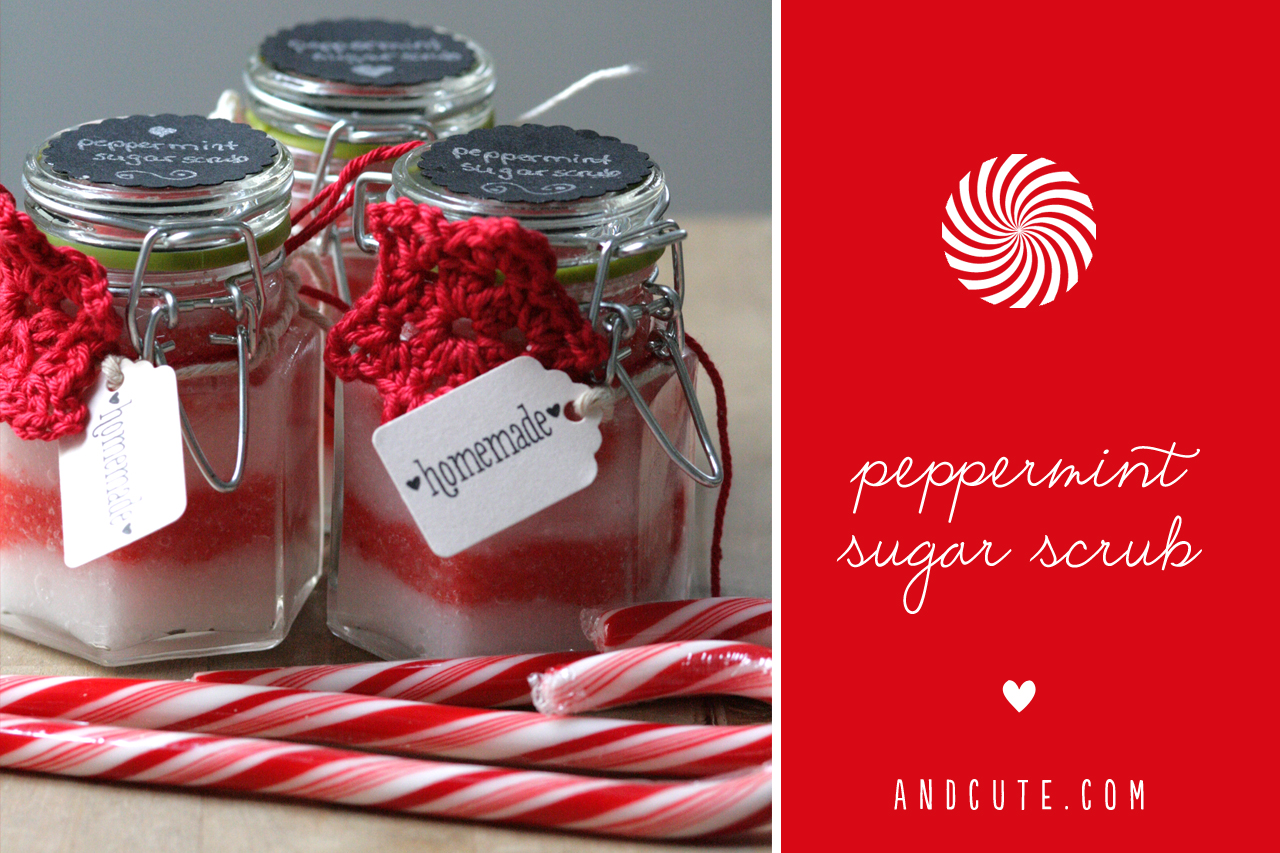 Contrary to what you might think, there is no actual candy cane in this. I guess corn syrup doesn't do much for your skin 🙂
Ingredients

2 cups of sugar
200 ml coconut oil
ca. 15 drops of essential peppermint oil (you can get that at the pharmacy)
red food coloring
Method
1. Get 2 medium sized bowls, a spoon for stirring and a few small jars to fill your final product in. I ended up with 5 100ml jars.
2. Coconut oil is solid at room temperature. I melted mine in the microwave for 30 seconds in 10 second increments. When it is liquid it is not hot, which is pretty cool – ha – a pun, oh well – what I meant to say is that it is quite nice there is no hot liquid to work with.
3. In one bowl mix all ingredients except for the color together. Once everything is combined, split the mass in half, one will stay white and one we will add a few drops of red food color to. If you are lazy like me, you can also just make one bowl of pink mix 😉
4. Using a small spoon that fits through the opening of your jars fill the first layer (white) and press it down slightly. Then add the next layer (red). Don't worry about messes. Life is messy.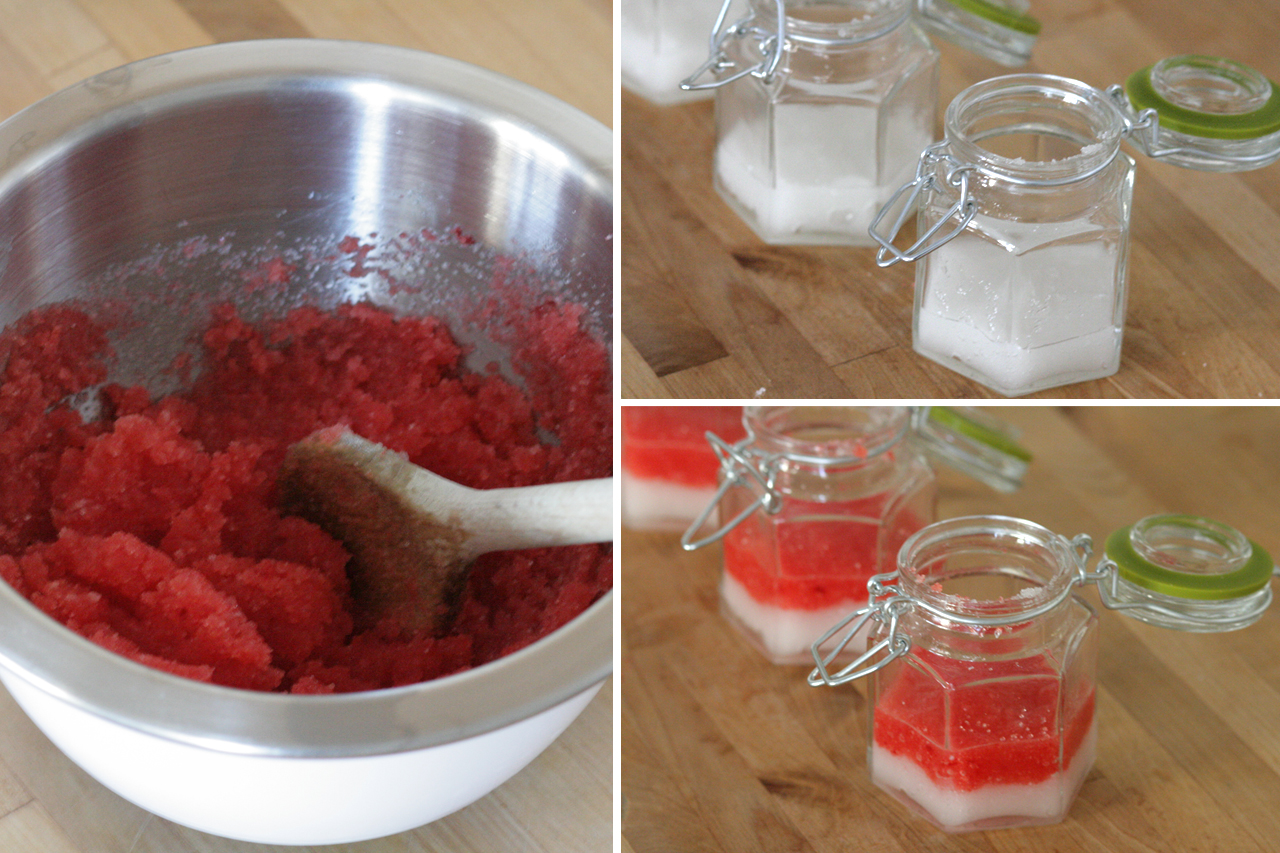 5. Clean the rim with a cloth and then close your containers. Decorate as you like.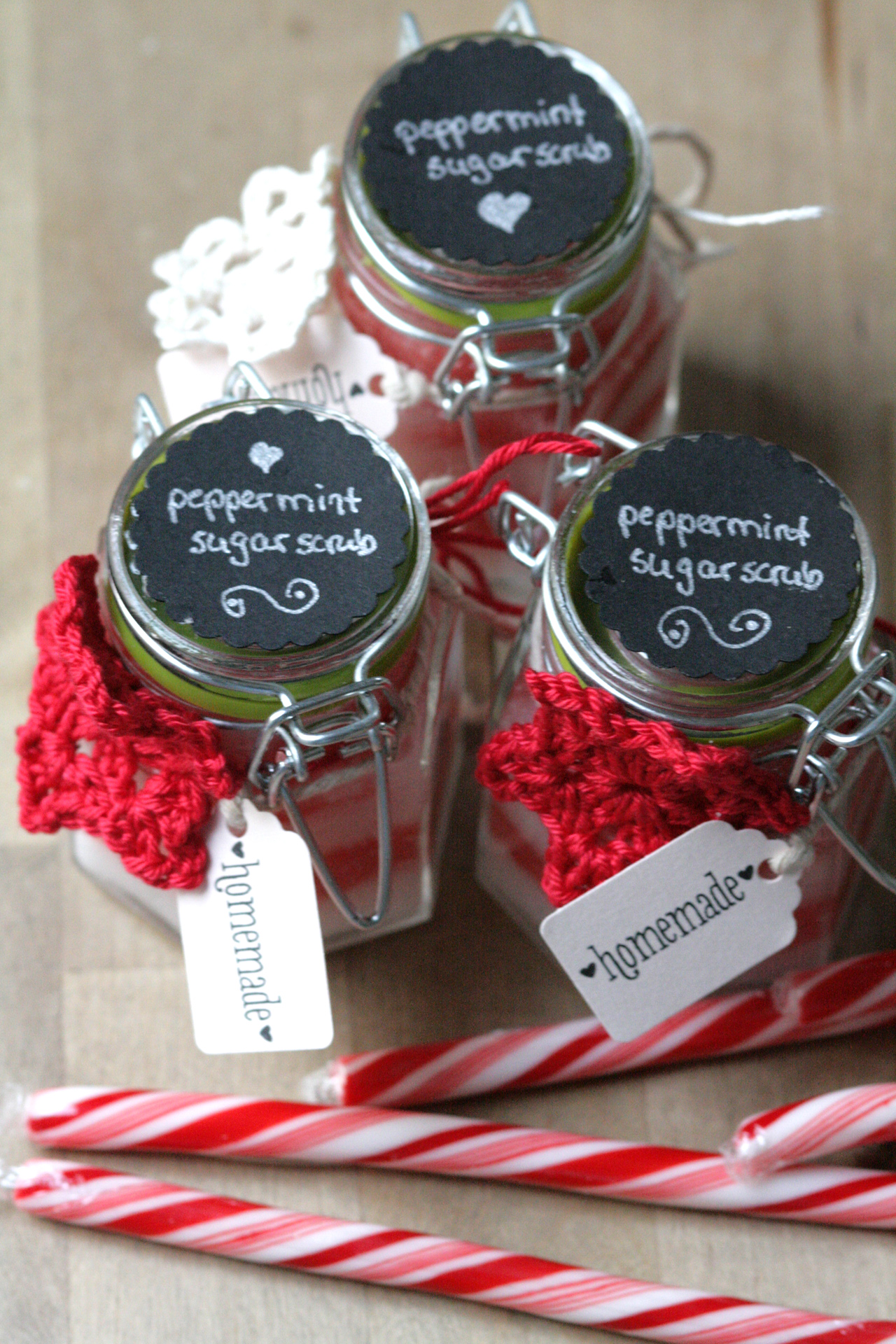 I crocheted red snow flakes, added my homemade labels with kitchen twine and punched out black decals to write with a silver glitter pen on it.
This is such an easy DIY beauty gift that you could eat if you wanted to – perfect right?! What are you doing DIY-gift-wise this holiday season?
Hugs
Dani!