Spring has made a short appearance here in Germany and though it is cold and rainy the trees are green and the plants are blooming. When you stroll along a lilac bush you cannot help but enjoy that sweet scent. So what if you could bottle that scent of sweet spring and even better mix it with your preferred bubbly?! That would be awesome and that's why I'm doing it! Ladies and Gents we are making lilac syrup!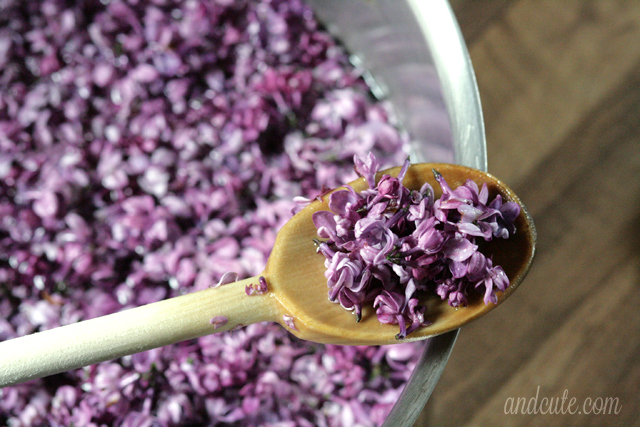 Ingredients
12 bushel of lilacs (see below for photo of one bushel)
2 liters (2 quarts) of water
1500g of sugar (53 ounces, 6.6 cups also see our conversion chart here)
20 grams of citric acid (check the "preserving" isle)
You also need a funnel, a sieve with cheese cloth or cloth diaper and several clean screw-top glass containers.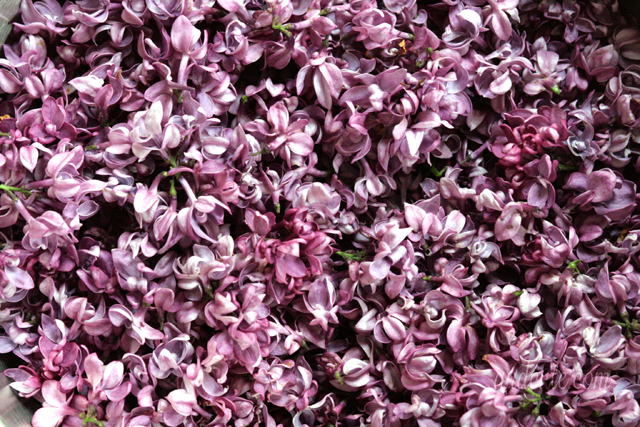 Method
1. In a large pot boil together the water and sugar, let the sugar dissolve and let the plain syrup cool.
2. Pull lilac blooms of the bushels (no wooden parts) and make sure you don't have (too many) critters in your blooms 😉
3. Mix the flowers into the cold syrup, add the citric acid and stir all together.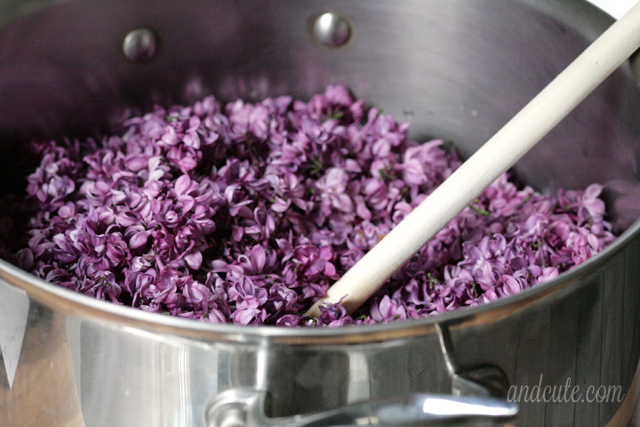 4. Place the lid onto the pot and let the mixture sit in a cool and dark place for about a week. Stirring about once a day.
5. Now, strain the flowers from the syrup using a sieve and cloth and then filling it with a funnel into the prepared bottles or jars.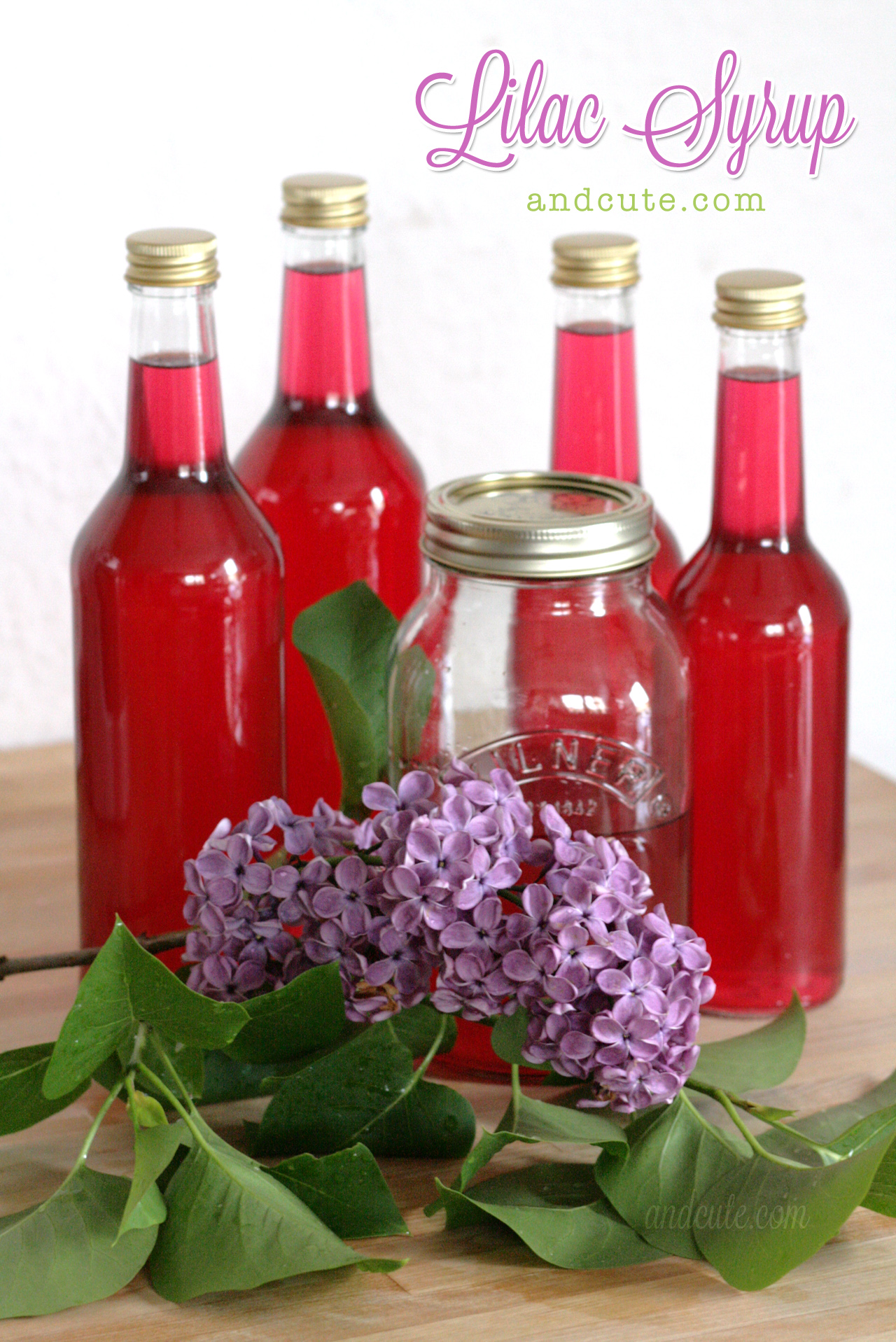 Enjoy with your favorite kind of liquid (water, seltzer, prosecco, milk…maybe not coffee…but try it, it might work 😉 ) PS. This flower here would be what I call one bushel of lilacs, there might be a botanical term for it, but I'm too lazy to google that 🙂
So tell me, what gives you spring feelings?
Dani!