It seems to be thirsty Thursday today. And despite the absence of spring in April, I'll offer you a refreshing drink – some homemade Ginger Ale!
Ginger is a very potent and healthful root you will know from many Asian dishes. Ginger Ale however is, according to Wikipedia, an American/Canadian invention. My favorite brand Canada Dry is a so called Dry Ginger Ale that is different from the more ginger spiced Golden Ginger Ale the Americans invented. When I red the ingredients of my Canada Dry I noticed that "ginger" was not one of the ingredients used – but "natural flavor" was….hmmm.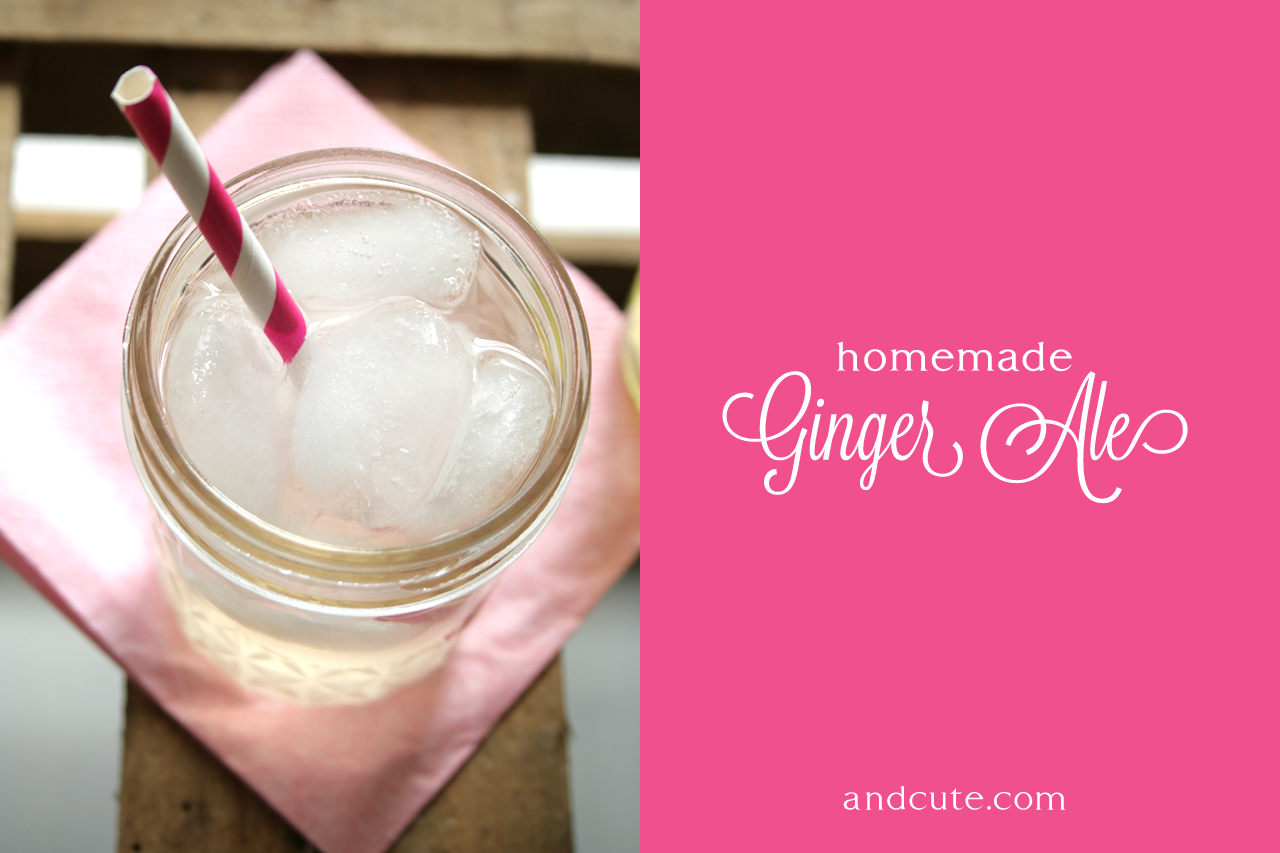 So I decided to put the ginger back in ginger ale and make my own. As you can see it is slightly lighter than the amber color you might remember. But if you think about the color of ginger (a light yellow) it is not surprising. Let's get started and make a ginger syrup.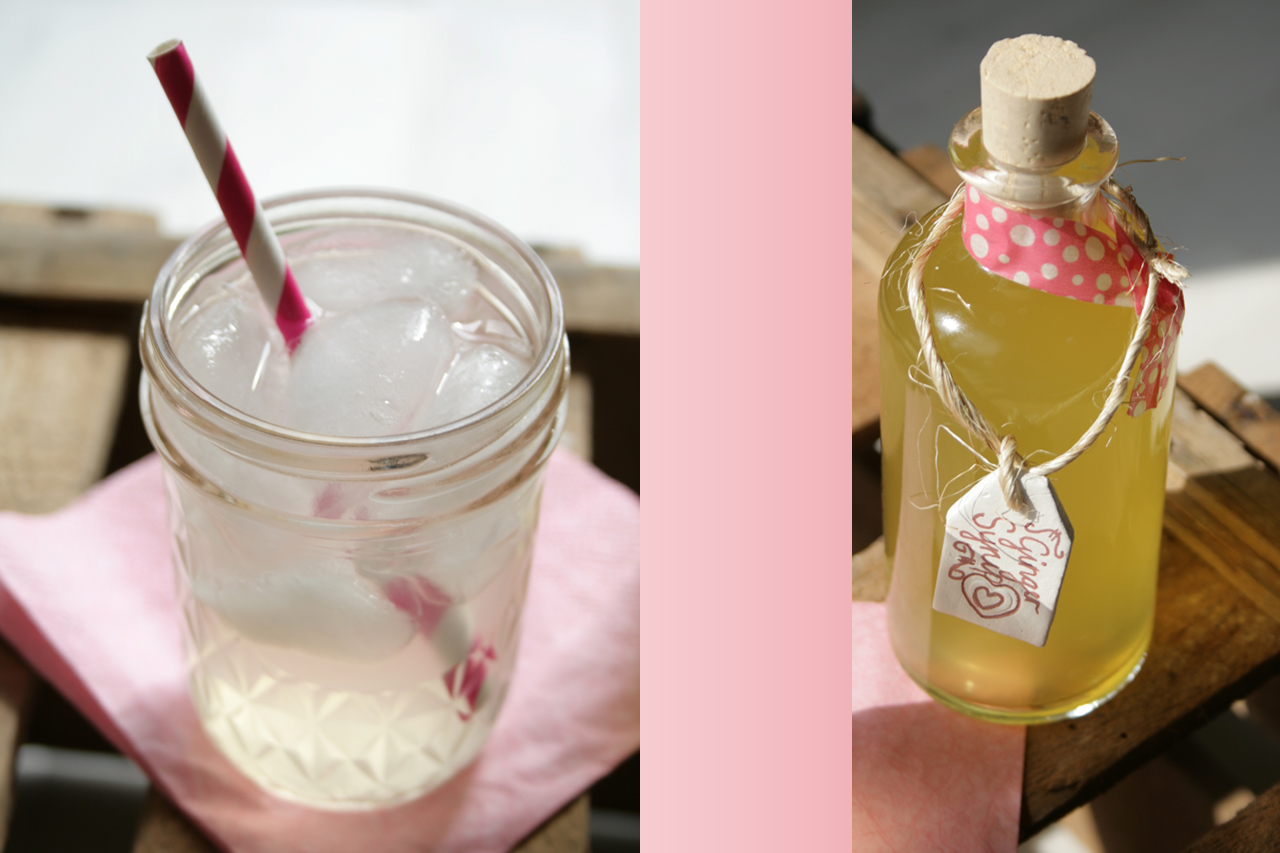 Ingredients
2 medium sized ginger riots, peeled and cubed (the smaller the cubes the more intense it gets)
3 strips lemon peel (organic, unspritzed lemons)
1 1/2 cups (340g) sugar
4 cups (1l) water
Method
1. Combine water, lemon peel and ginger in a pot and bring to a boil for 10 minutes.
2. Add sugar, stirring constantly, boil for another 15 minutes or so until liquid is reduced to roughly 3 cups.
3. Using a fine strainer and a funnel, pour syrup into bottle(s) and let cool completely. Then you can store the syrup in your refrigerator, the syrup will darken a little more over time.
To make the drink just mix about 1 part syrup with 4 parts of sparkling water. Try the ratio out and see if you like it, if not adjust until you like it 😉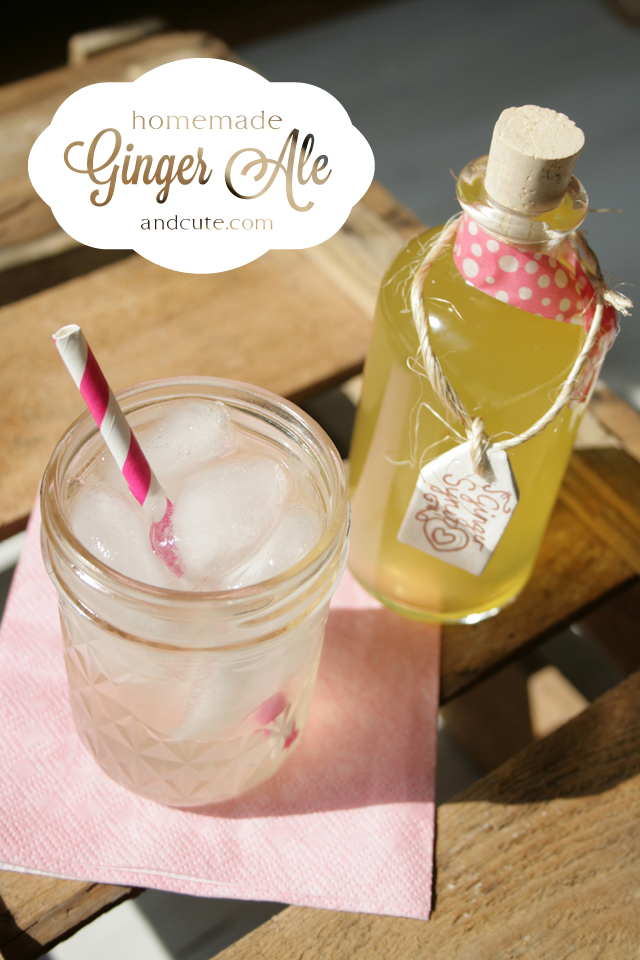 Cheers, here is to real Ginger Ale!
Hugs
Dani!