Remember when you were a kid? Maybe you are like me, still a kid at 30 years old? Especially for girls there is no better combination than jewelry and sweets. So the hard candy necklaces from way back when shoulder pads were an actual element of fashion, are a fond childhood memory of mine. I know how important it is to be on good terms with your childhood. One way to get there is to revive parts of it and make the reenactment better than the original. The candy necklace I want to present you with today is not made of hard candy, but rather bite-able fondant candy.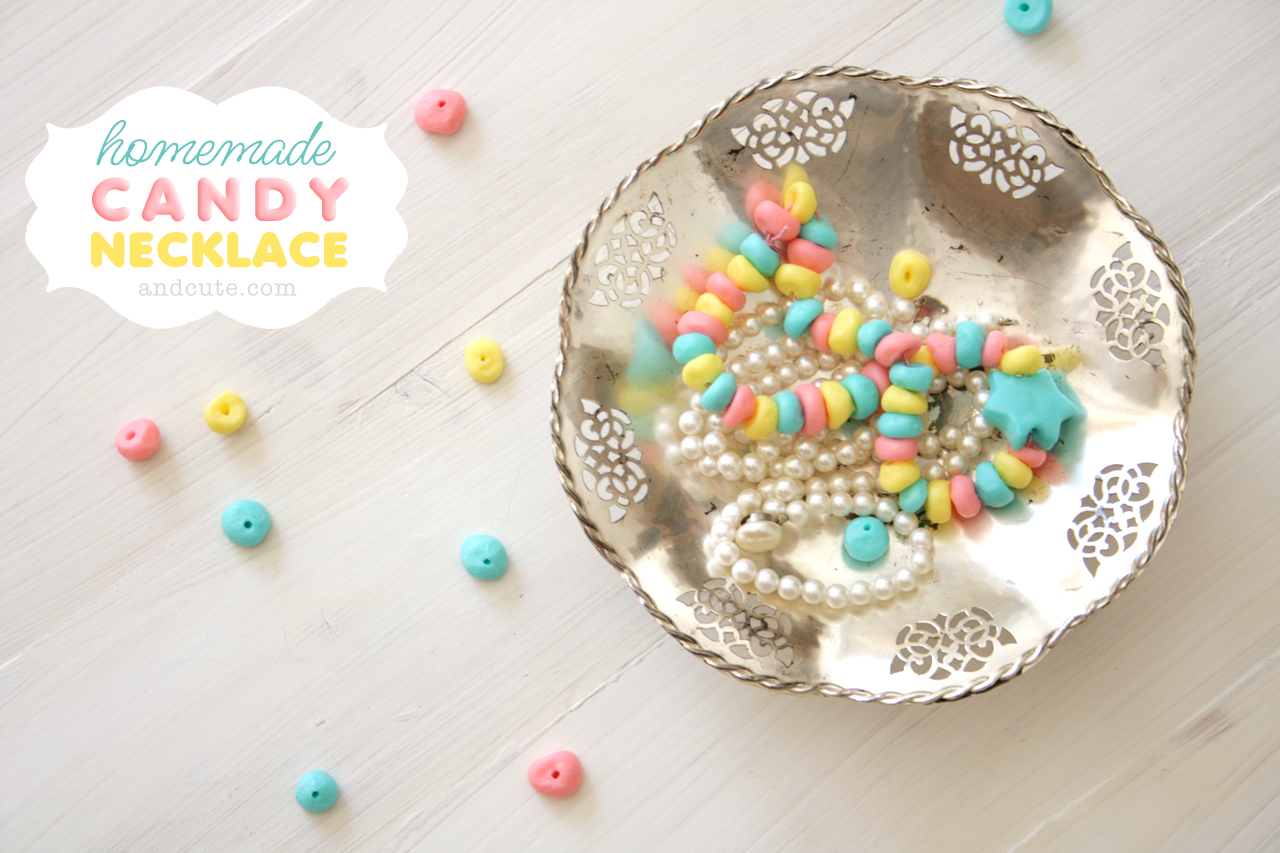 Ingredients
One batch of homemade fondant
Method
1. Take a pea sized piece of fondant and roll it into a ball between your hands. Using a toothpick poke a hole into the middle.
2. Place on a parchment or wax paper lined tray and let the beads dry at least one day, turning them half way through. You could also try to let them dry on a skewer, to keep the round shape, if the bead is too large it might fall of though, or it might stick to the skewer, so just try a few at first.
Repeat until you have the desired amount of beads. This is very therapeutic – look at it as a meditation 😉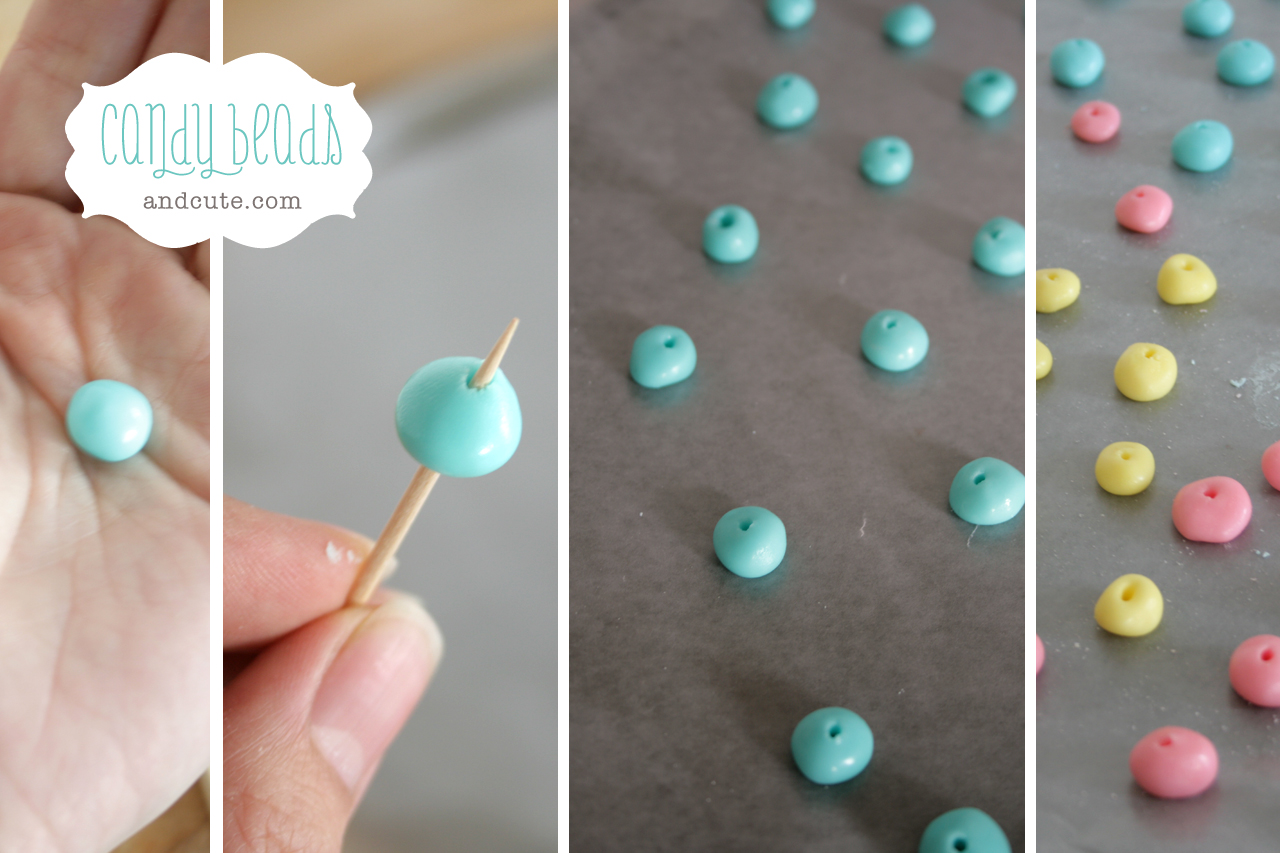 3. Using elastic thread run the string through the beads. You can use a needle if you find some bead holes have closed while drying.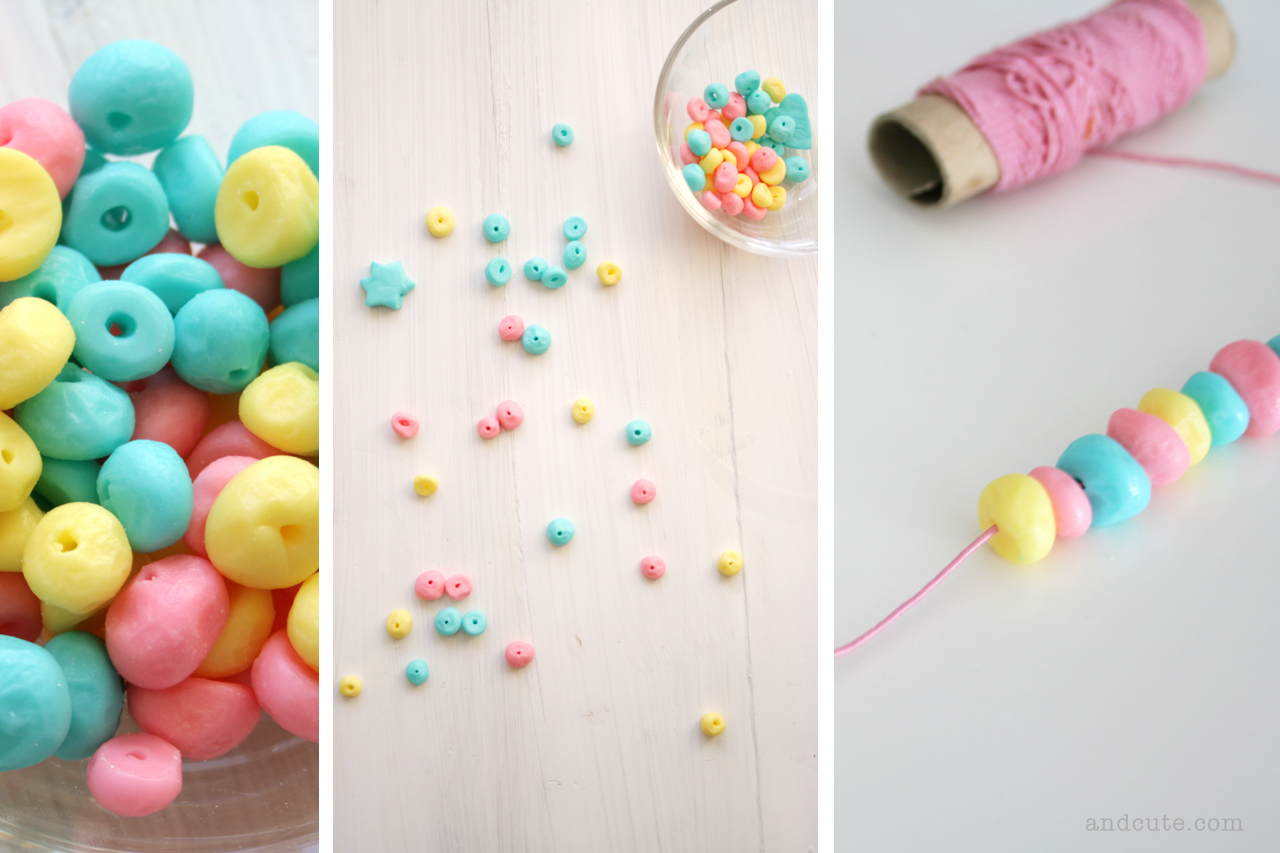 I also tried to add some bigger elements like stars and hearts using small cookie cutters. I found that the wider the "bead" the higher the risk of the hole closing during the drying process. But please feel free to make any shape and size you want!
At last my childhood reenactment came full circle when I gave the candy necklaces to my daughters to wear. You might think of violin music, the wind blowing in Mia's hair as she hugs me with a big "thank you" on her face, then I slide the necklace I handmade around her little head – a miraculous mother-daughter bonding moment – but no – oh no – the truth is I had to beg her to wear it for a quick photo. Oh childhood, will we ever come to terms with you?!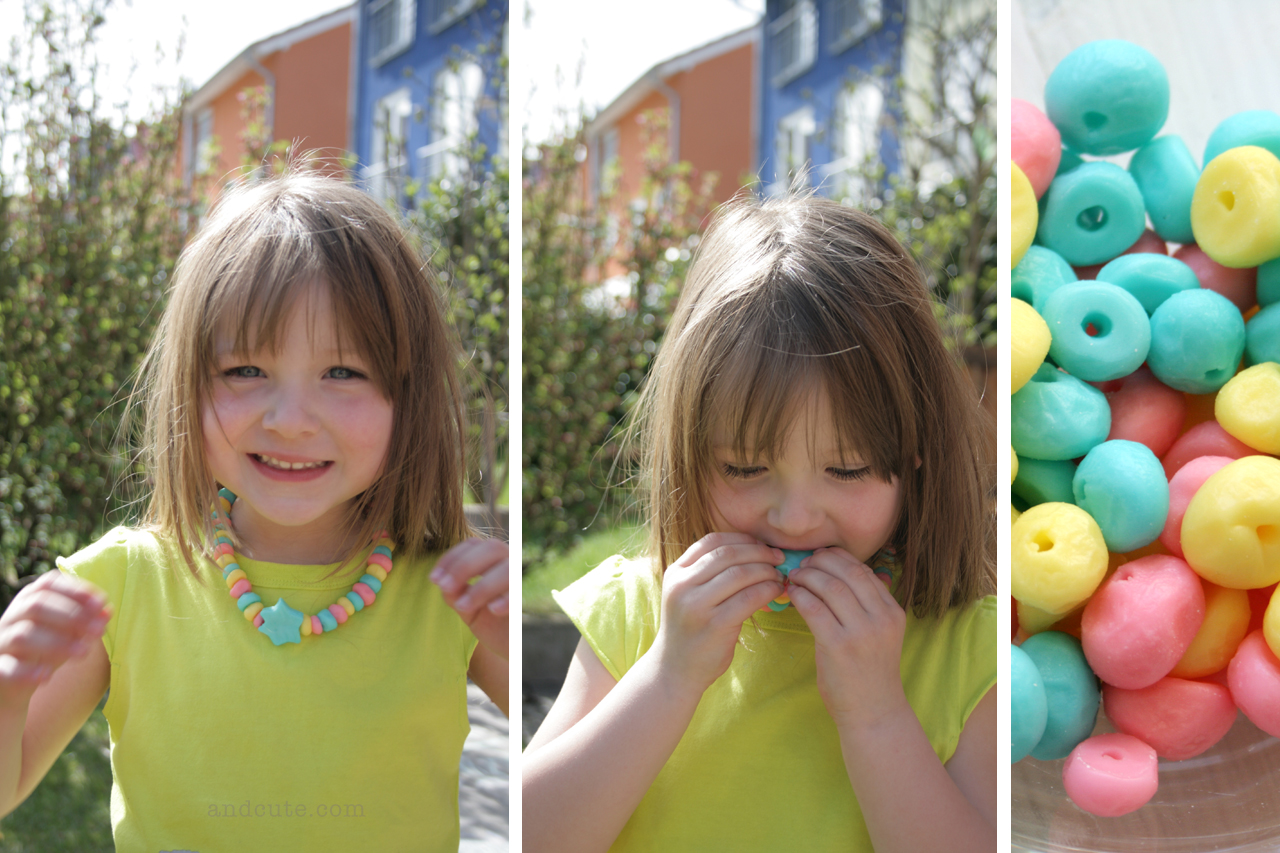 What food part of childhood would you like to reenact?
Hugs
Dani!