Today is not only Veteran's Day in the US, it is also St. Martin's Day which marks the beginning of Carnival season. St. Martin is really big in Germany and we celebrate with kids lantern processions, they are usually organized by the Kindergarten or day care. The more kids you have the more lantern parades you will take part in regardless of weather. We had two this week and for one of them I volunteered to bake some traditional Martin's rolls that are usually served at the end of the lantern walk.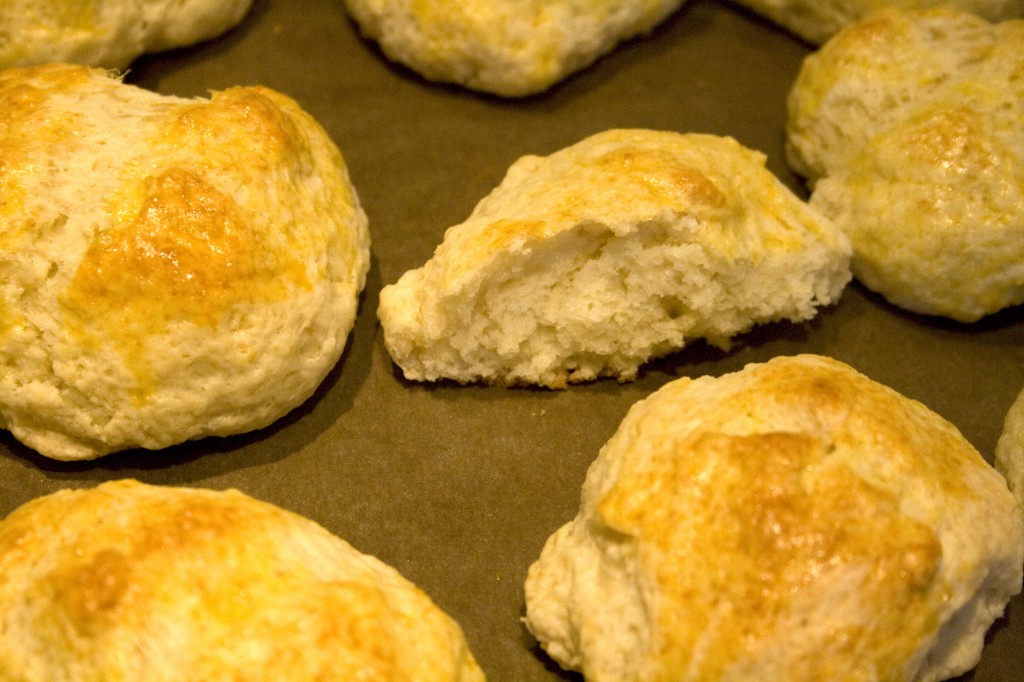 They are quite sweet. Some are more like challah bread, mine turned out to be more like scones. But according to the husband they were the best (not sure if he said it because he is really smart, or because he really liked them….I am thinking both 😉 )
Here is the bad news for people not in Germany, you will need Quark to make this. I don't mean the elementary particle and a fundamental constituent of matter, but the cheese. Read the article at wikipeda and see what you can find in your country to substitute it best. When I lived in the US I could never find Quark, not even at the German deli, where they had something that was labeled "Quark" but let me tell you, it wasn't. It was curdy and made my toenails itch. I went all Julia Child on this roll and used the Quark with the highest fat content…I believe it was 40%, it was heavenly! This recipe is based on the recipe the daycare gave the parents as a suggestion.
Ingredients

250g Quark (20% or 40%)
12 tbsp. (actual table spoons, not the measure table spoon) milk (I used whole, duh)
12 tbsp. (actual table spoons, not the measure table spoon) vegetable oil (I used sunflower seed)
150g sugar
2 packages vanilla sugar (ca. 30 grams) or 1 tsp. vanilla extract
1 pinch of salt
600g flour
2 packages (30g) of baking powder
Method
1. Preheat the oven to 200C/390F.
2. Mix all ingredients together in no particular order whatsoever. Mix until you have soft crumbles. You can use the dough hook of your kitchen machine or mixer, or if you have moved 4 times in the last 5 years and you don't have the dough hooks anymore, use your hands 😉
3. Form 17 to 20 rolls. Cut a cross on top of the rolls, brush with 1 egg yolk (optional) and put them in the oven for about 20 minutes (maybe longer, do the "poker test" – as in poking it with a bbq skewer – or go all in Texas Hold 'em style and call their bluff 😉
Bring the rolls to the lantern procession of your child, watch your child drop lantern. Pick up lantern and reattach to glow stick. Repeat 4 times. Take lantern off glow stick and let child hold blank glow stick. Walk. Sing. Get a little chilly. Arrive at the end of the walk. Watch your box of rolls empty the quickest. Give yourself an inner high five.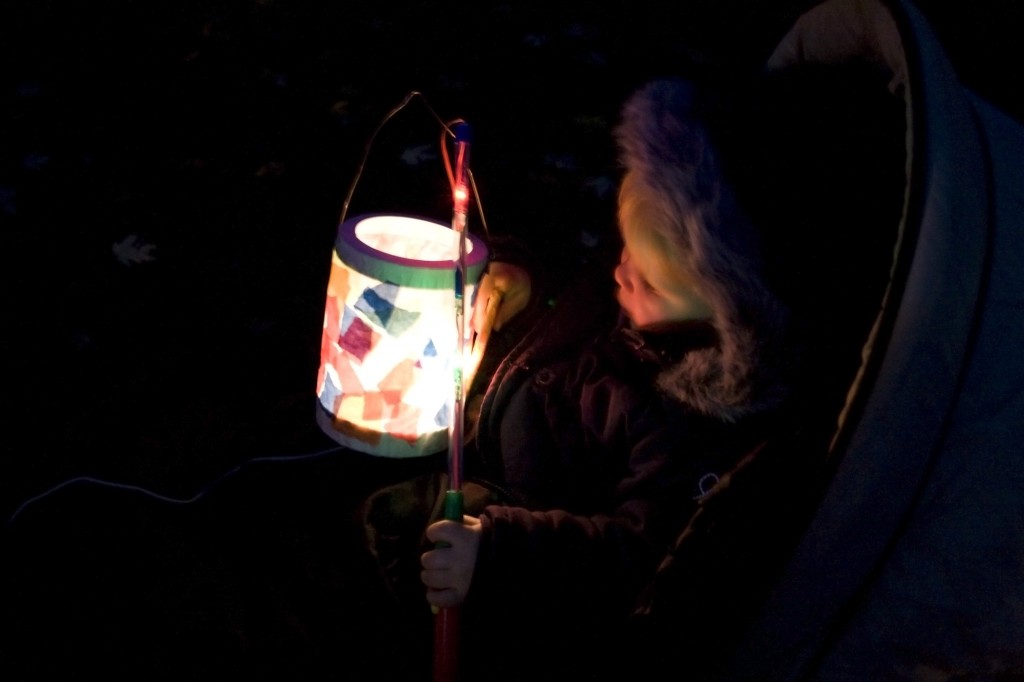 Happy St. Martin's Day!
Hugs
Dani!