If you've been around the blogs, you know that washi tape (Japanese rice paper masking tape) is the coolest thing since sliced bread. Check out my pinterest board here to see what all you can do with washi tape.

But the look and feel of washi tape doesn't have to be limited to your craft projects, you can use them in your online and digital graphics as well as to embellish your photographs. Simply download this virtual kit of washi tape strips I made and start playing with them (link under the image).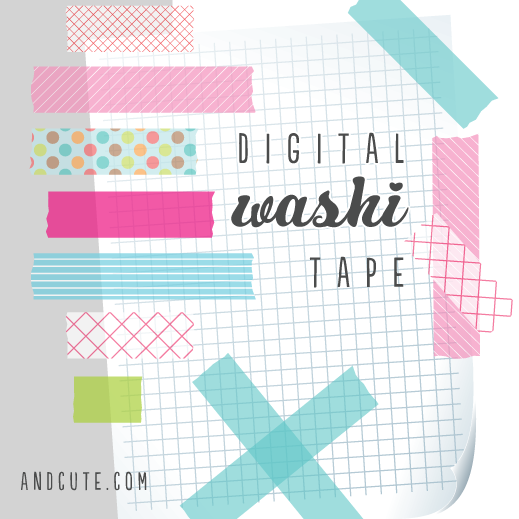 The kit will have a zip file containing a .png image with transparent background that holds all the strips. You can use the free selection tool in any paint or graphics program to cut them out and use them as you like (personal use only 😉 )
Feel free to share this post with your friends.
Big Hugs!
Dani!