Creamy white apple sauce that tastes like you put an apple pie with its whipped cream in the blender… Here is how it happened: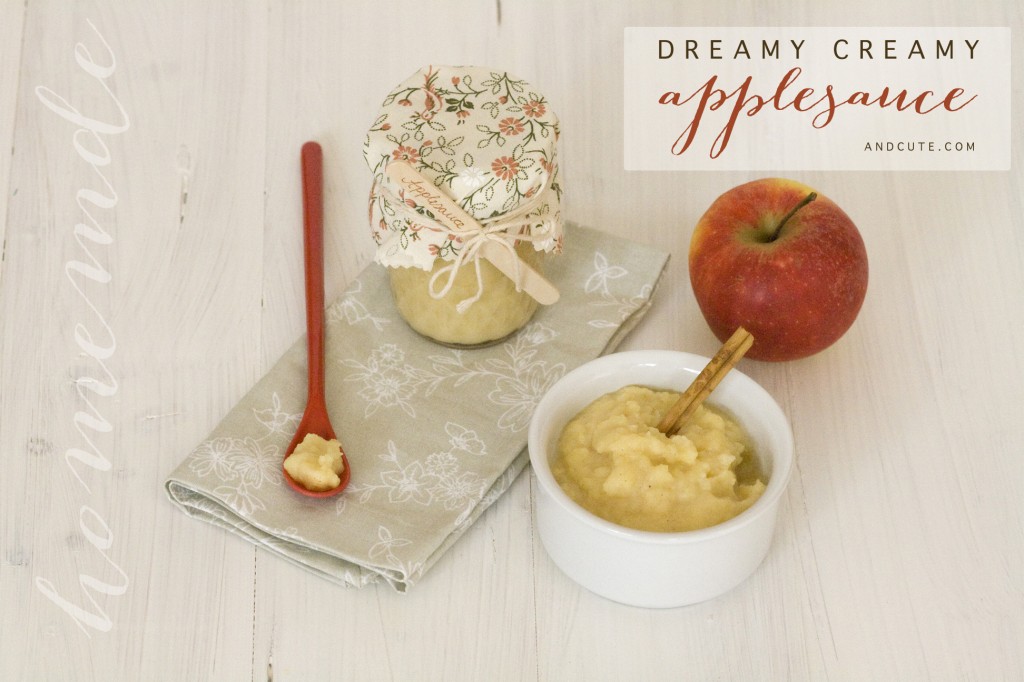 Remember those harvest days when people go pick the fruits of nature's (an maybe their own) hard work? They have a tree or bush growing so much deliciousness they don't know what to do with it. They bring it to the office, they give it away to friends, they can for days. Well, this is what happened to me, my friend Elaine had so many apples from picking a whole tree that she gave a kilo of perfectly organic boskoop apples grown in a park in Darmstadt, Germany – to this lucky lady. Turns out a kilo of sour apples is just what you need to make this lushous applesauce.
Ingredients

1kg of sour apples (like boskoop)
150 ml of apple juice
1/3 to 1/2 cup sweetened condense milk
1/2 tsp. of cinnamon
Method
0. If you want to can your apple sauce, clean 2 ca. 250ml jars with boiling water.
1. Peel apples and cut into cubes. Add those to a pot with the apple juice and bring to a boil. Simmer over medium heat for ca. 10 minutes. At the end smash down any large pieces or use a handheld blender to get the texture you prefer.
2. Depending on how sour your apples are add 1/3 of a cup to 1/2 a  cup of sweetened condense milk. Stir. Add cinnamon. Sir.
3. Pour into canning jars, close lid tightly. Store in a cool and dark place.
The acid from the apple juice keep the apples from browning too much, and adding the light (in color not in calories) condensed milk makes it even brighter.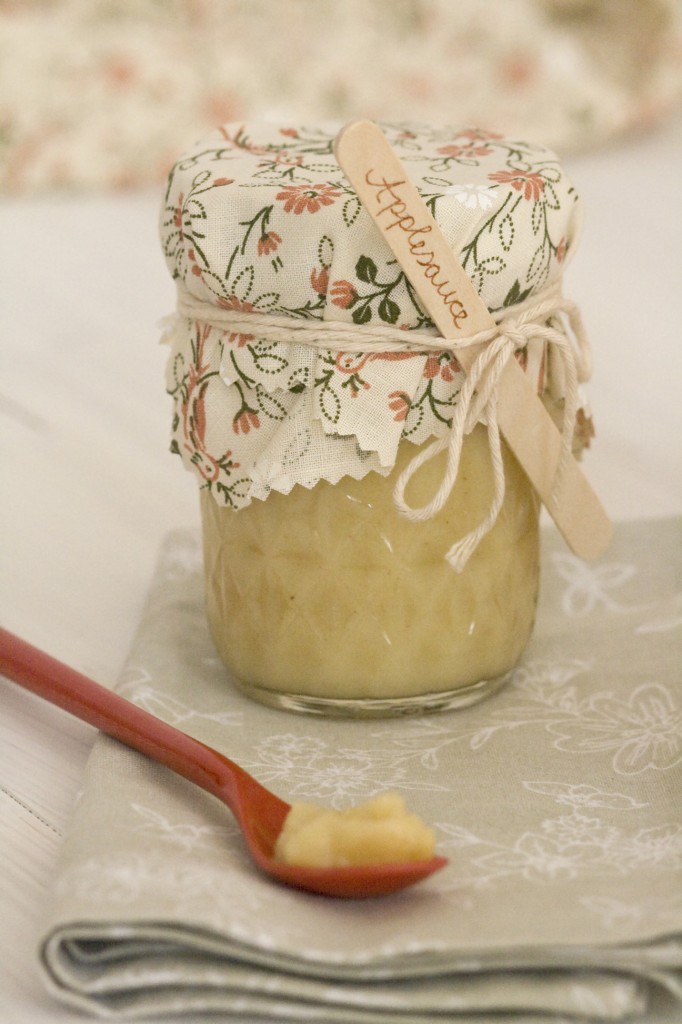 The whole process is super quick and easy, peeling and cutting took the longest…so think about outsourcing that to your s.o. 😉
Hugs
Dani!