Remember the Unbirthday Party we threw last weekend? I was thinking about the perfect party favors and sort of made a "morning after goodie bag". It included homemade jam and a bottle of cold brew coffee – it was breakfast in a bag including sugar and caffeine – what more does one need the morning after a great party? OK, maybe an Aspirin 😉
Cold brewing coffee is a hip thing to do, so you rightfully wonder why I, the lady whose tie-dye shirts are still from the 90ies would do such a thing? It is quite time and work intensive (as are most my foodie adventures) but as a coffee lover I have to say not much beats the smooth taste of cold brewed coffee. I hate bitterness in my coffee and this gentle method ensures that there is no bitterness in your cup-o-joe.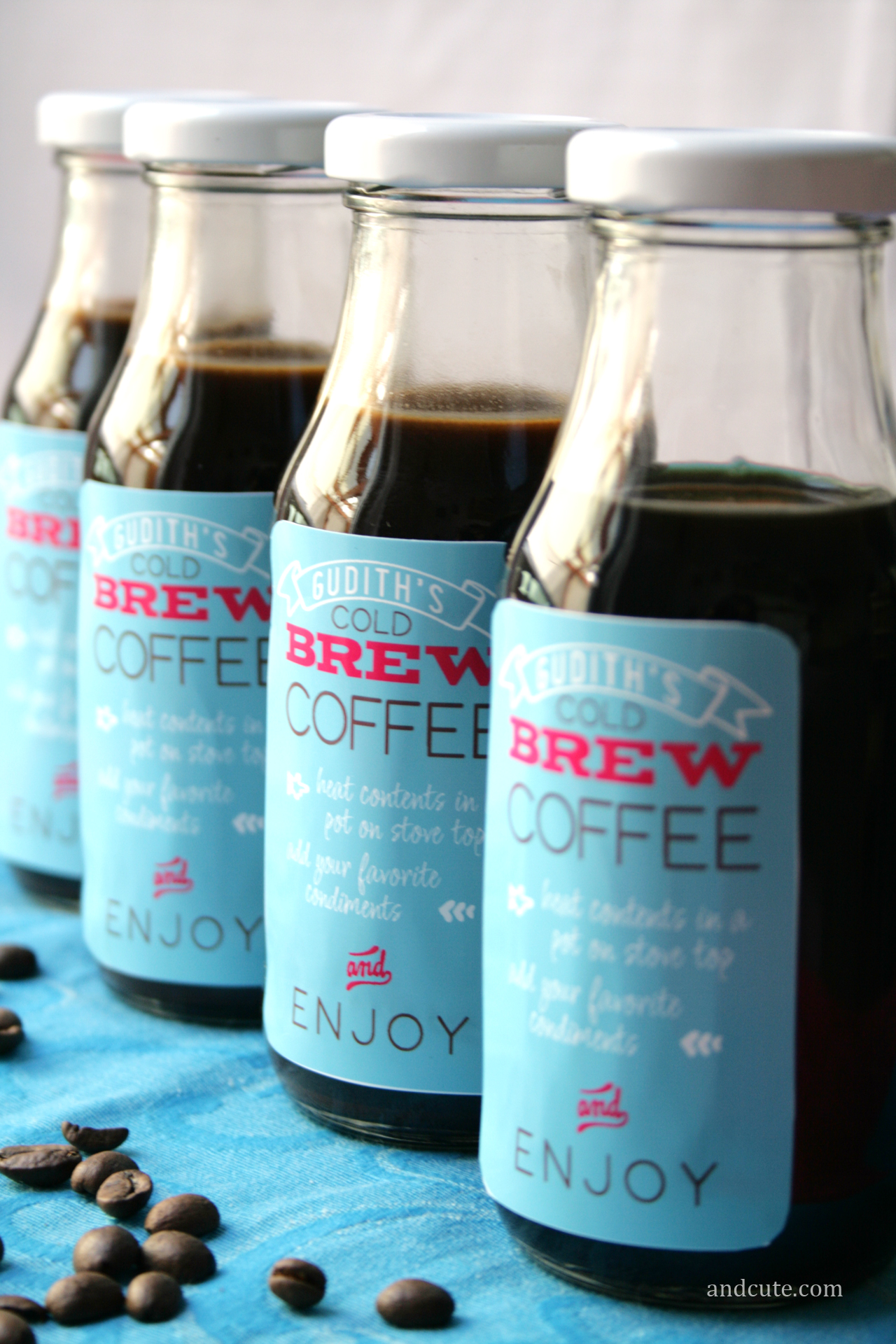 Cold Brew Coffee with a Choco Twist
By
Dani Gudith
Preparation Time: 50 minutes
Total time: 1 Day
Serves 3
Ingredients
1l bottled water
135g ground coffee
30g dutch processed cocoa powder

1. Combine all ingredients in a large pot, place lid on top and let sit for 12-24 hours.
2. Strain coffee and cocoa grounds from liquid using a cheese cloth or cloth diaper. Paper filters won't work because the cocoa is so fine and clogs up the pores right away.
3. Fill the strained coffee into glass bottles, the amount will be less liquid than the water you added, because the coffee and the cocoa soak up a good amount.
4. When ready to drink, heat up the liquid on your stove up and add you favorite condiments and enjoy. If you are not using it right away, store it in the fridge.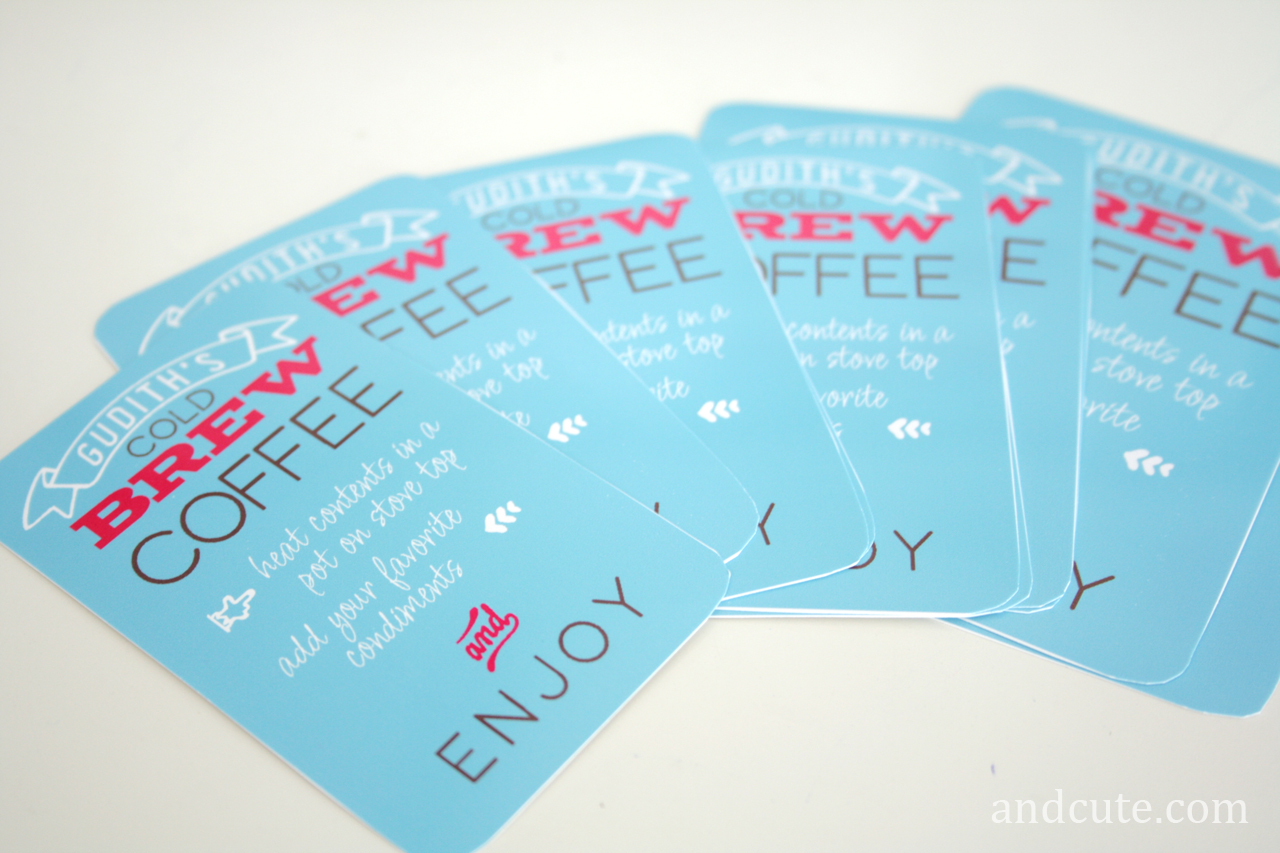 This would also make a great party favor for a wedding or an actual Birthday Party 🙂
Hugs
Dani!