These decadent cake pops combine the best of two worlds, cookie dough and chocolate. And the best is, they are safe to eat!
My friend Nina over at Niner Bakes made some super pretty cookie dough cake pops and when my daughter's birthday rolled around, I wanted to give them a try. I read Niner's recipe and realized that though I am a food hoarder I was missing a lot of the essential ingredients. So I improvised and came up with the recipe below for today's installment of Monday Munchies. OMG. Success!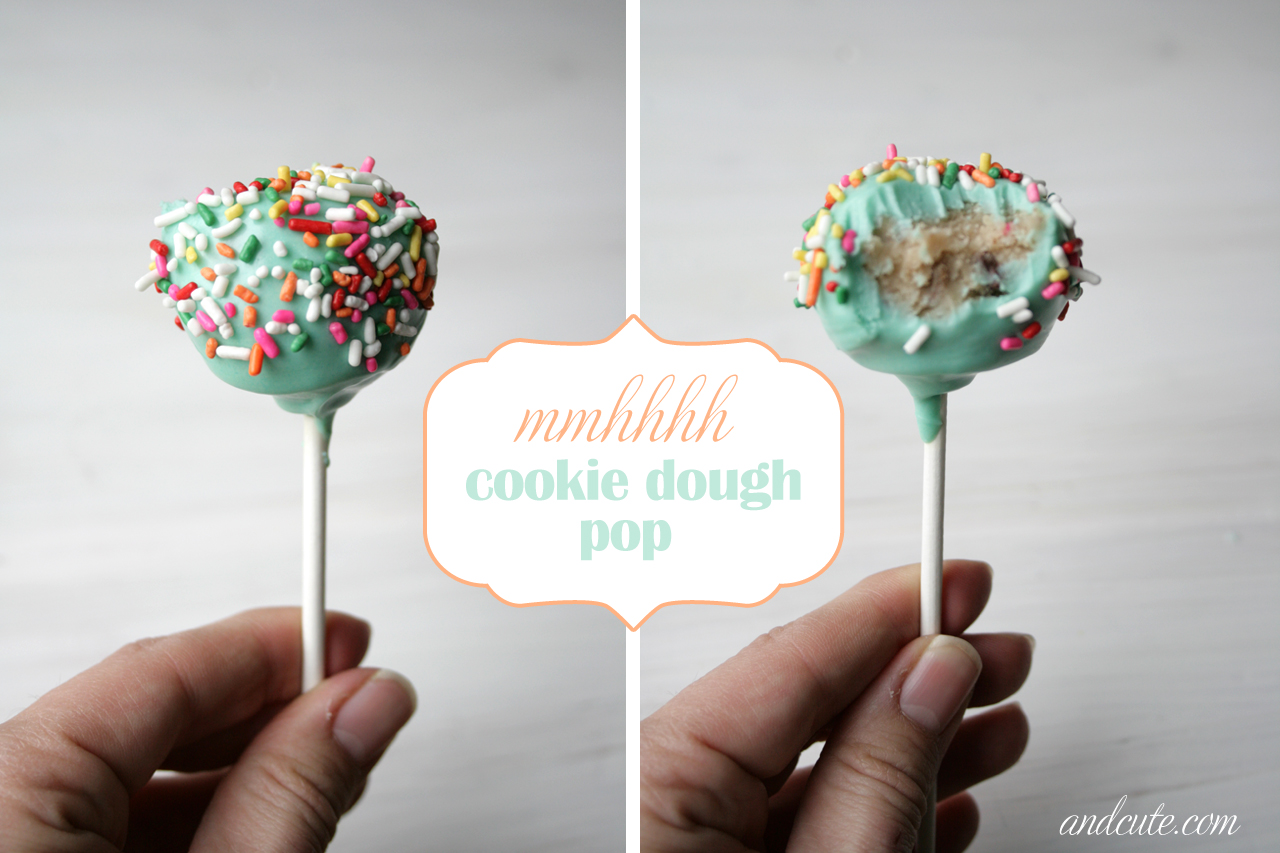 Ingredients (for ca. 12 pops)
1/2 cup butter (1 stick)
1/4 cup sugar
1/4 cup brown sugar
1/4 tsp. salt
1 tsp. vanilla
1 cup flour
1/2 cup mini chocolate chips (or chopped regular chips)
For the coating
200g of white choclate
gel food coloring
assorted sprinkles
You will also need cake pop sticks or paper strawers and a block of Styrofoam for drying the pops.
I highly recommend checking out Niner's trouble shooting page for cake pops if you find you have trouble with a certain part.
Method
1. Cream butter and sugars together, add salt, vanilla and flour, then add chocolate chips.
2. If the dough is not workable yet, put it into the fridge to harden a bit. Then form balls using ca. 1 tbsp. of dough each. Place on a parchment paper lined baking tray.
3. Melt 2 pieces of your chocolate in the microwave, add a little dab of color if you want. Once melted dip the lollipop stick into the chocolate and then push it into the first dough ball, about 1/3 into the ball twisting slightly. Let the chocolate harden in a cool place (basement if you have one).
4. Now, melt the rest of the chocolate and add some gel food color, I used a hint of blue. If you find your chocolate too thick for dipping, add a little bit of veggie oil (I wish I had known that before! My cake pops wouldn't have turned out the size of tennis balls 😉 )
5. Gently dip your cake pop into the melted chocolate, so it is fully covered. Lightly tap off excess chocolate and stick your pop into the styrofoam board. Wait just a little while for the chocolate to harden slightly and then sprinkle your pop.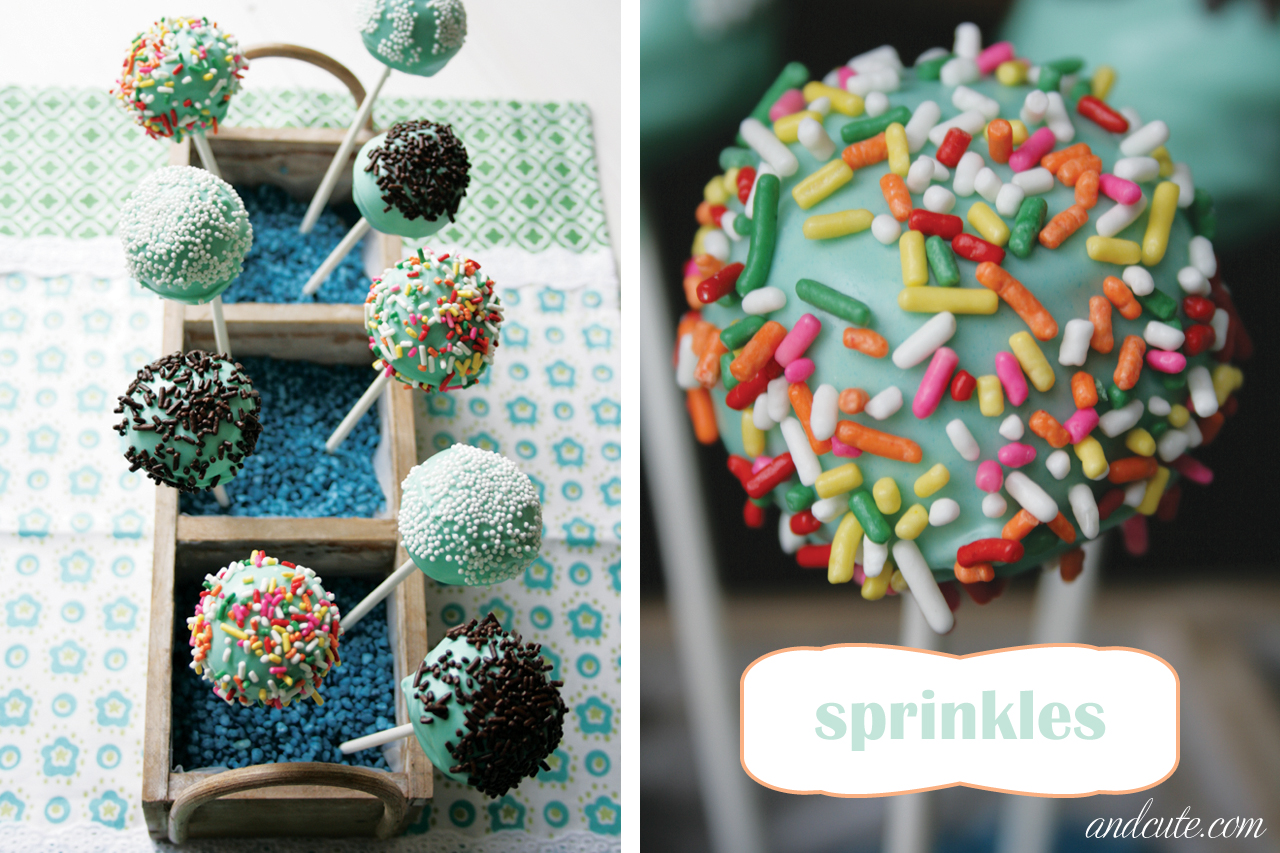 Because they don't contain raw egg, they are safe to eat. Even for kids. In fact those all went to Mia's preschool!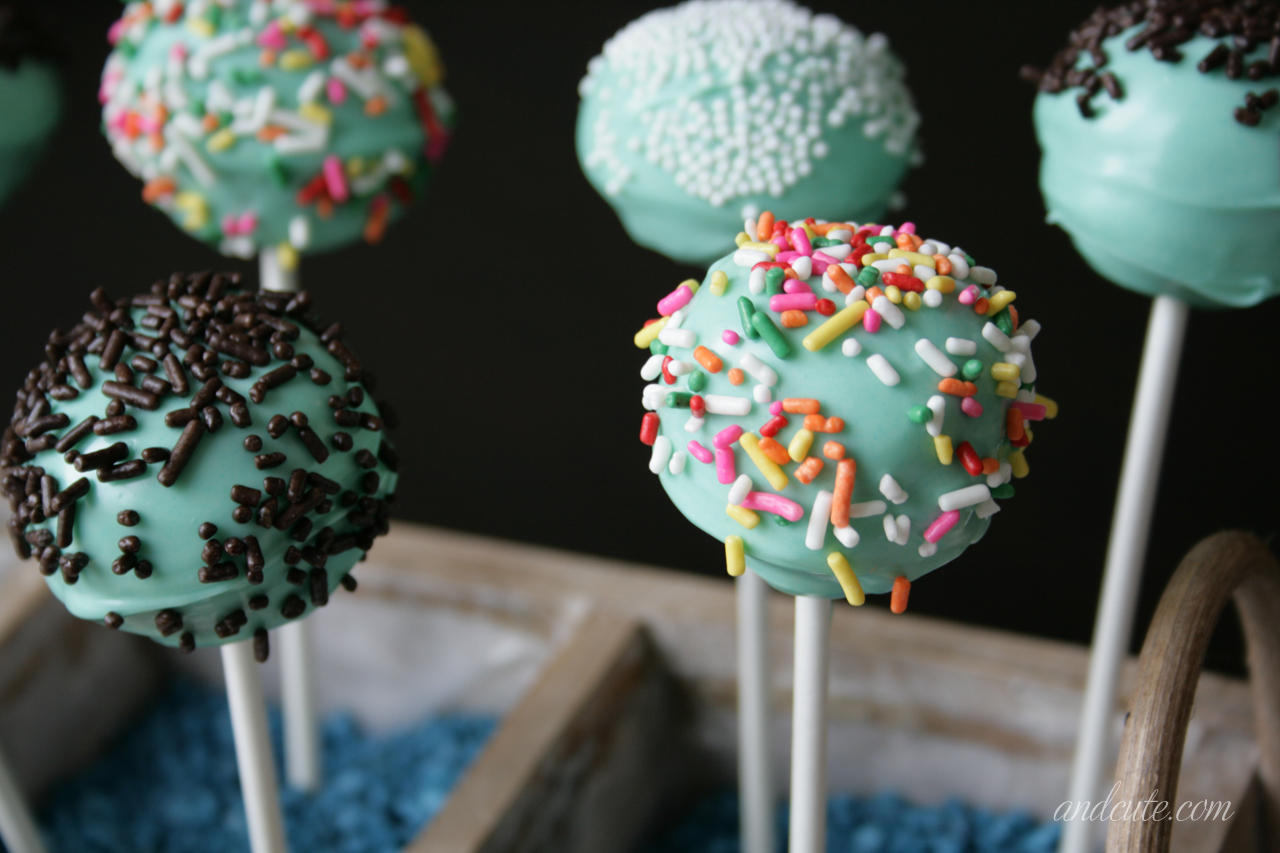 I can't get enough of looking at those sprinkles. Here is a glam shot for you: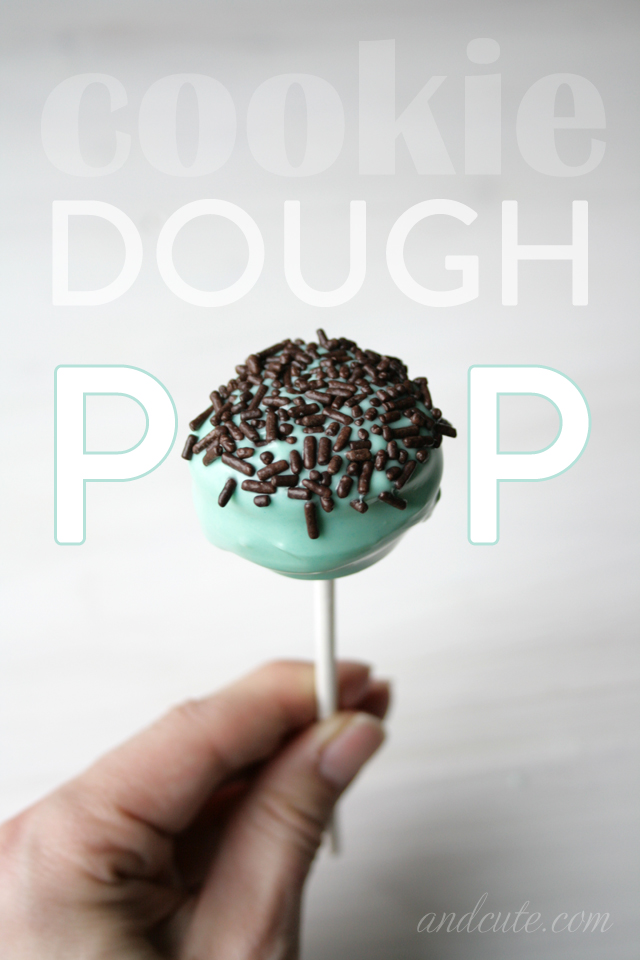 Hope you will give them a try!
Hugs!
Dani