If you are reading this my sister's baby was born and I have given her this gift. I made it with my sweat and tears, it is not perfect, but it was a very ambitious starter sewing project. I used things like oil cloth and magnet closures, I know what was I thinking?! I am very happy with the results though and hope she will be too. I have to state here my sister is a "real" designer with a degree in Industrial Design, so the heat was on when it came to this project, I had to hide my pink and lollipop fabrics far far away. I hope my little niece will have lots of happy diaper changes on here.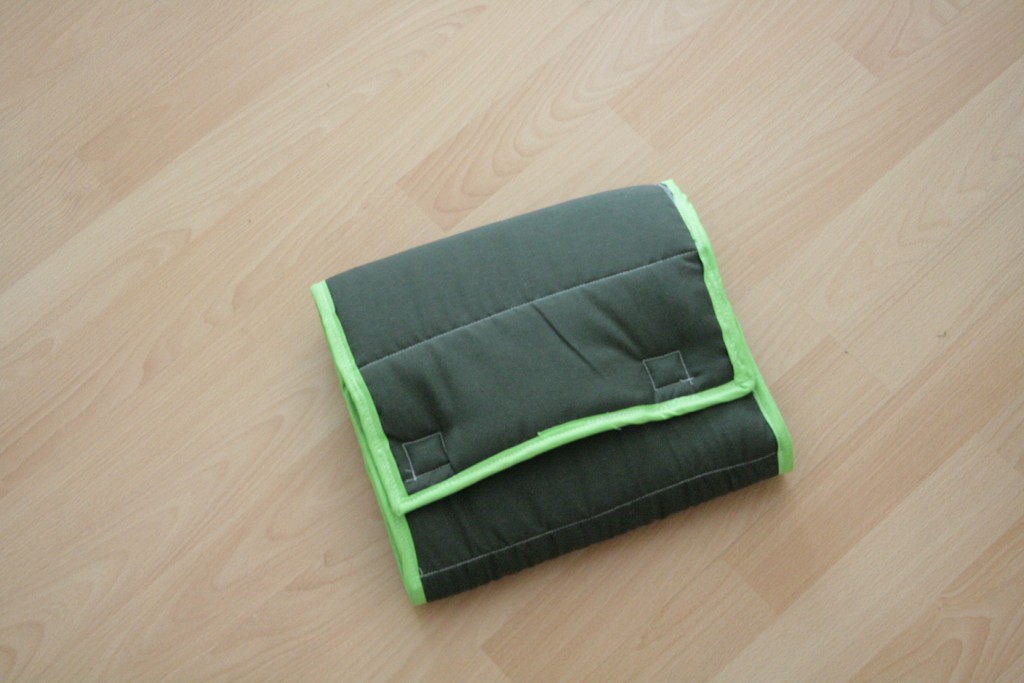 This is the closed look of the changing pad. Susi wanted a mossy green.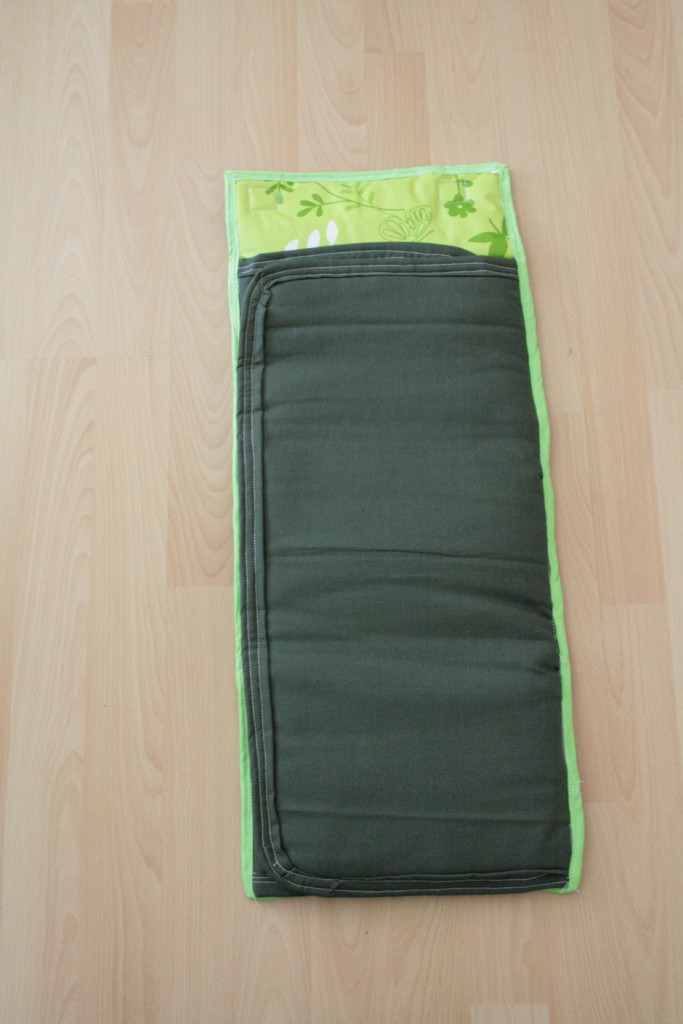 Semi opened.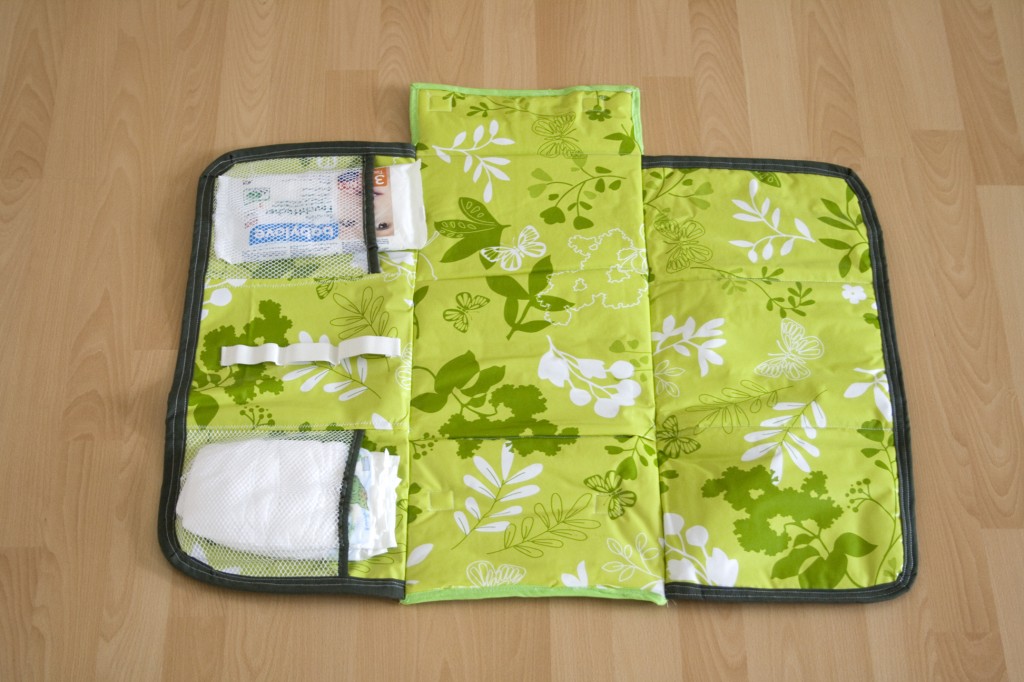 Open you see that my little niece will get to enjoy fun bright colors after all 😉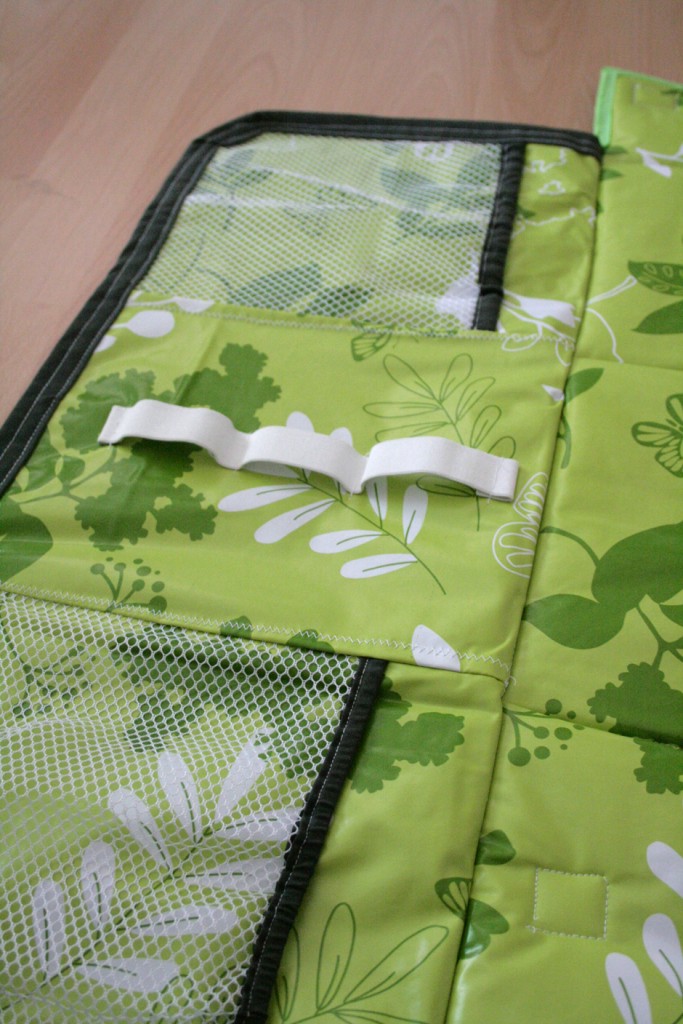 Some detail of the diaper and wipes pockets. I won't zoom into the seam that is not straight, or the stitches that don't hold any fabric together, I'll leave that for a "take out" post 🙂
I will make another one in the colors blue, black and white, any one interested?
Hugs
Dani!