Our summer time favorite, perfect appetizer or a full meal.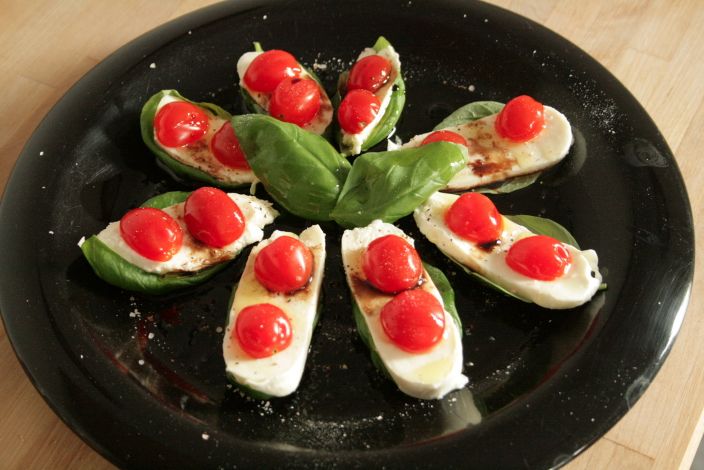 Recipe

1 ball mozzarella cheese
1 tomato (or a few small ones)
10-12 large basil leaves
salt & pepper to taste
olive oil
balsamico (balsamic vinegar, preferably from Italy 😉 )
1. Slice mozzarella and tomatoes, stack tomatoes on mozzarella then put the basil leave on top.
2. Drizzle with olive oil and balsamico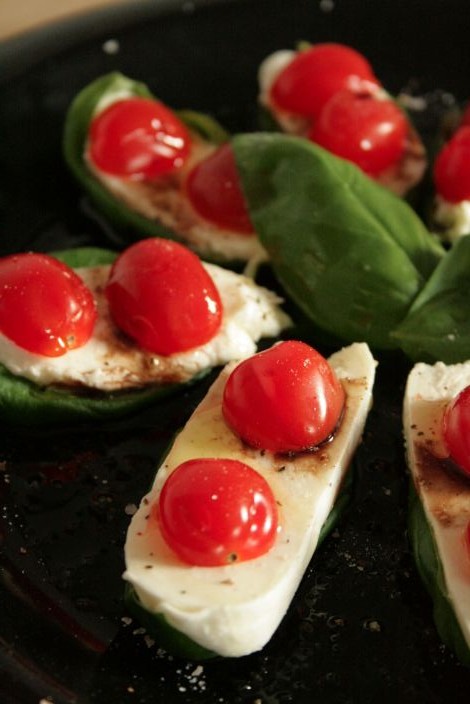 3. Serve with french baguette or ciabtta bread.