I didn't think I could pull it off, but I did! I made something with butternut squash other than my gratin. And, of all things, I made it into something sweet! I have been seeing zucchini making a friendly connection with chocolate batter for a while now, but I am not a big zucchini fan. I do love me some butternut squash, though. So, for my birthday, I made cupcakes out of them, modifying this recipe from une gamin dans la cuisine. Complete success. Please make these this fall!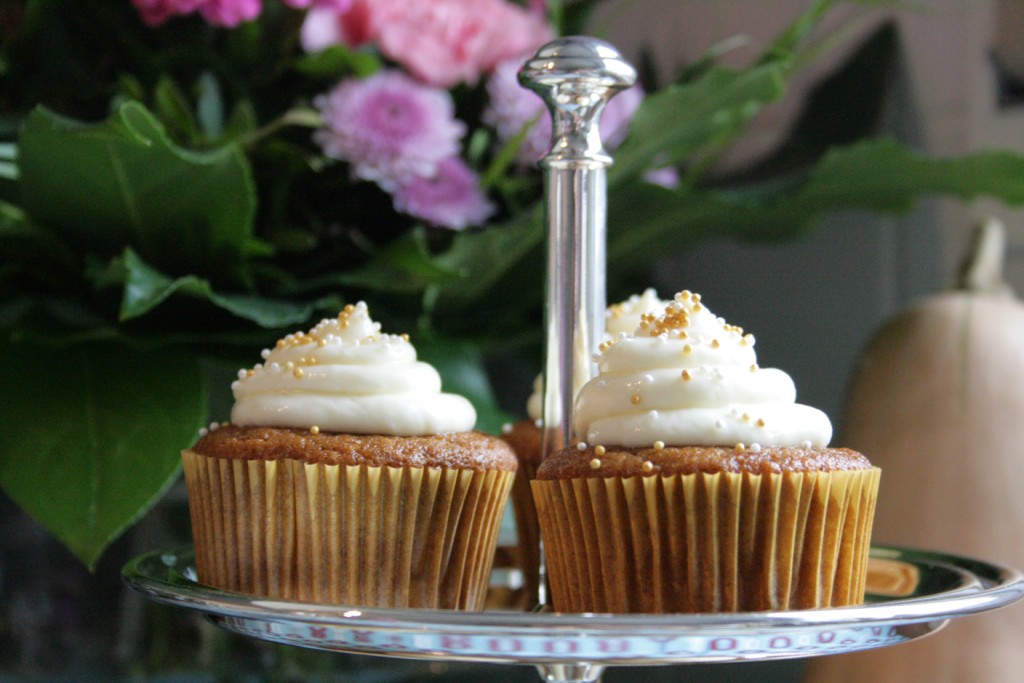 Ingredients

6 tbsp. butter
1/2 c. brown sugar
1/2 c. white sugar
1 egg
1/4 tsp. salt
1c. flour
a little bit less than 1 tsp. baking soda
2 tbsp. whole milk
3/4 cups butternut squash (ca. a quarter of a medium sized squash)
1 tsp. cinnamon
1 tbsp. canola oil

Frosting

175g cream cheese
1/2 cup icing sugar (powdered/confectioners' sugar)
4-6 drops orange essence oil
Method
1. Preheat the oven to 400F/200C. Peel, gut and cube the squash. Brush cubes with oil and place on a baking sheet, sprinkle with cinnamon and bake until the squash is soft (20-30 min). Let cool to at least room temperature. This can be done the day before.
2. Line a 12 cup cupcake pan with liners. Melt the butter on medium heat in a small pan.  When melted, increase temperature to medium-high and brown the butter. It will get darker as it boils along. Keep a close eye on it! I let mine come to a light amber color. You don't want to brown it too long or you will get a "burnt" flavor. Eeek. No, we want tasty roasted nutty butter flavors! Let cool to room temperature.
3. Blend egg with dark sugar and brown sugar until well combined, then add the liquid butter. Mix in the flour, salt and baking soda. Now add your roasted butternut squash and milk blend it all together.
4. Scoop 1/4 cup of dough into each lined cup and bake in the oven at 350F/180C for ca. 23 minutes.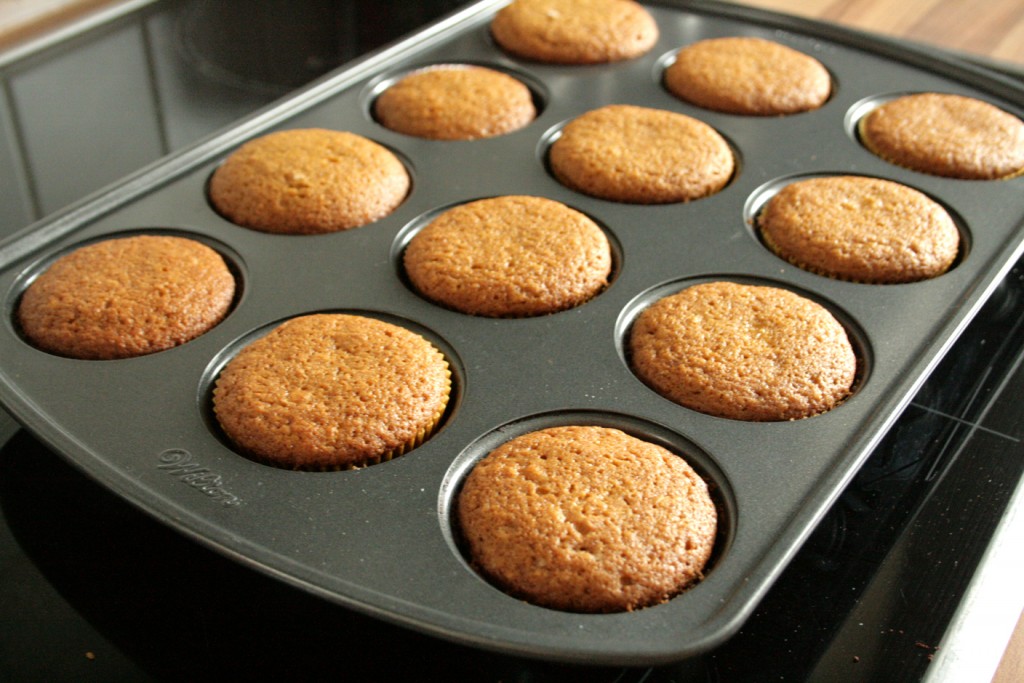 5. Let the cakes cool completely. Meanwhile, cream the cream cheese and add 1/2 cup of confectioners' sugar. Then add 4 or so drops of orange flavored oil.
6. Fill a piping bag studded with a large round nozzle with the frosting and swirl it onto the cooled cupcakes. Sprinkle some gold sprinkles on it. Yeah, don't be shy, put those sprinkles on!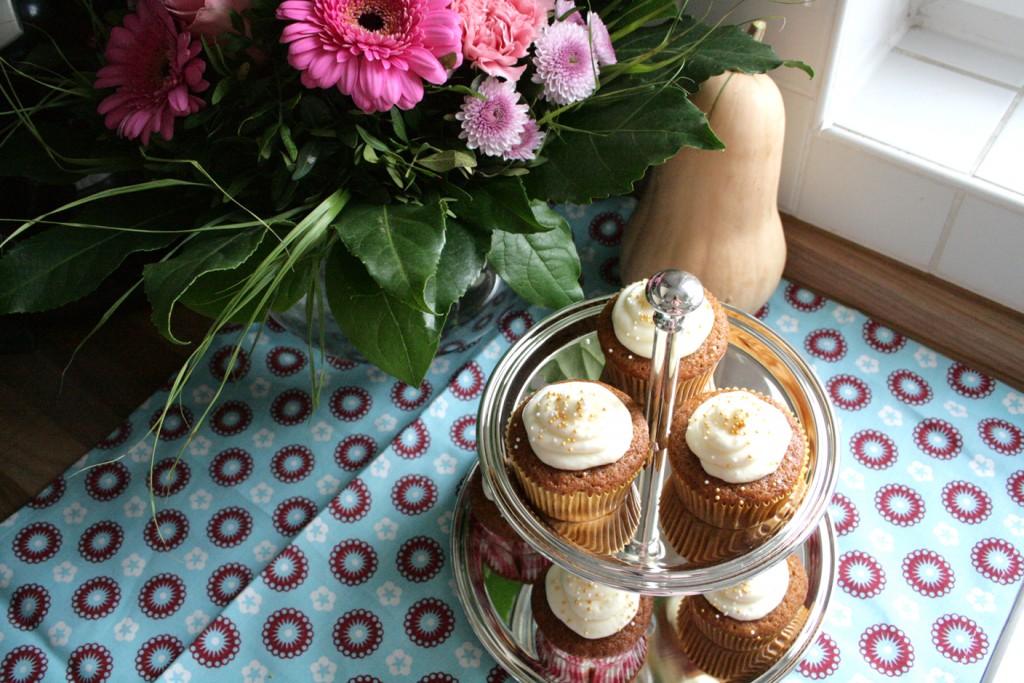 Enjoy! Here is a close up so you get really hungry and ready to make these babies!