Let's give the little buzzing guys a break. They are having a rough time (dying by the thousands) and we sort of kind of need them to keep living on this planet. So we will make our own honey – vegan and bee free! Dandelions are in full bloom across Europe right now and probably in most places in the northern hemisphere as well.
It feels pretty cool to make a recipe with ingredients straight from nature, you don't even need a garden, just a stroll in the park will find you plenty of blooms. Once you picked about 3 handfuls of bloom you can get cooking. The best time to go blossom picking this is around noon when the blooms are open and dry. (I know this feels very herbal-witch like, but that makes it even more cool 😉 )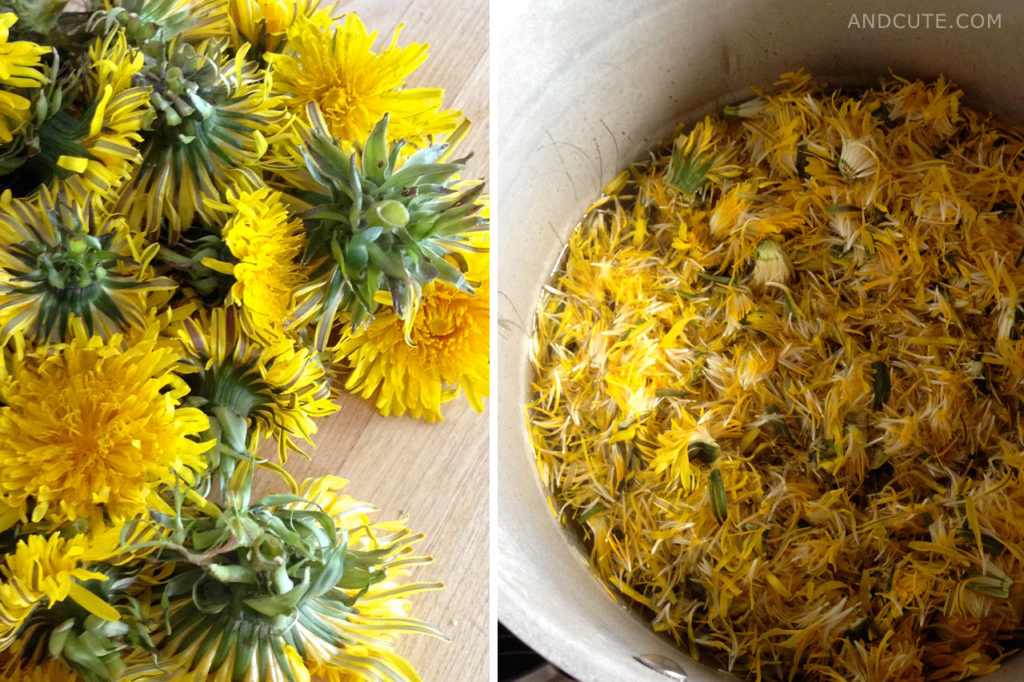 I removed most of the green parts, but you can use the blossoms just like you see on the left hand side of the picture above.
Vegan bee free honey from dandelion flowers
Ingredients
3 handfuls of blooming dandelion blossoms
1 liter of water
1 kg (1000 grams) of sugar in the raw
1 organic lemon
Method
Remove most of the green parts from the blossoms. Cover with a liter of water and let stand for about 2 hours.
Then bring everything to a boil and let the mixture cool down again.
Cut lemon into slices, add to the bloom water and let sit over night.
The next morning add the sugar and bring to a boil and let simmer for about an hour.
Fill into clean canning cars
https://andcute.com/bee-free-dandeloin-honey/
Copyright (c) 2013 - andcute.com
The more green stuff you leave on your bloom and whether you use white or sugar in the raw determines what shade of amber your honey will be. Also the cook time determines how thick your honey turns out. Mine has the consistence of pancake syrup and by the way goes very well with pancakes…or waffles…or a spoon 😉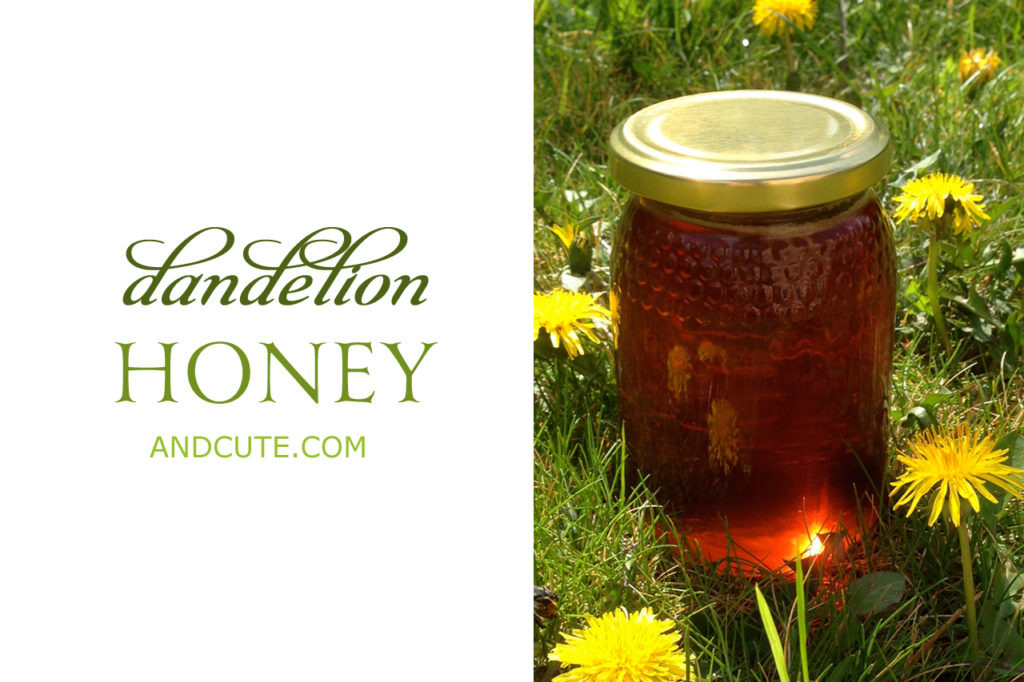 This would make a great little Easter gift.
Enjoy!
Dani!