Last weekend I went to London for a blogger conference called "Meet The Blogger London", I went to see some of my bloggerettes again and to meet new people…oh yes and because it took place in LONDON!!!

My friend Louise from 30s Magazine, who is a PR Manager and marketing genius arranged for us to stay at the most amazing places in London. First up was the Ampersand Hotel in South Kensington. It takes about 30 minutes to get there from Heathrow Airport using public transportation (it takes a lot longer if you chose to get off the tube that takes you straight there and get on a different line that takes you to the other end of town…not that we did that *cough*).
The Ampersand Hotel is a 5 star Boutique Hotel, so it had to be beautiful from the inside and the outside – and it was. All of us (Bridgee, Louise and I) were especially impressed by the abundance of small details that were to be found throughout the hotel, from wall paper art to flowers to decorative nic nacs. An interior stylist's (really any girl's) dream.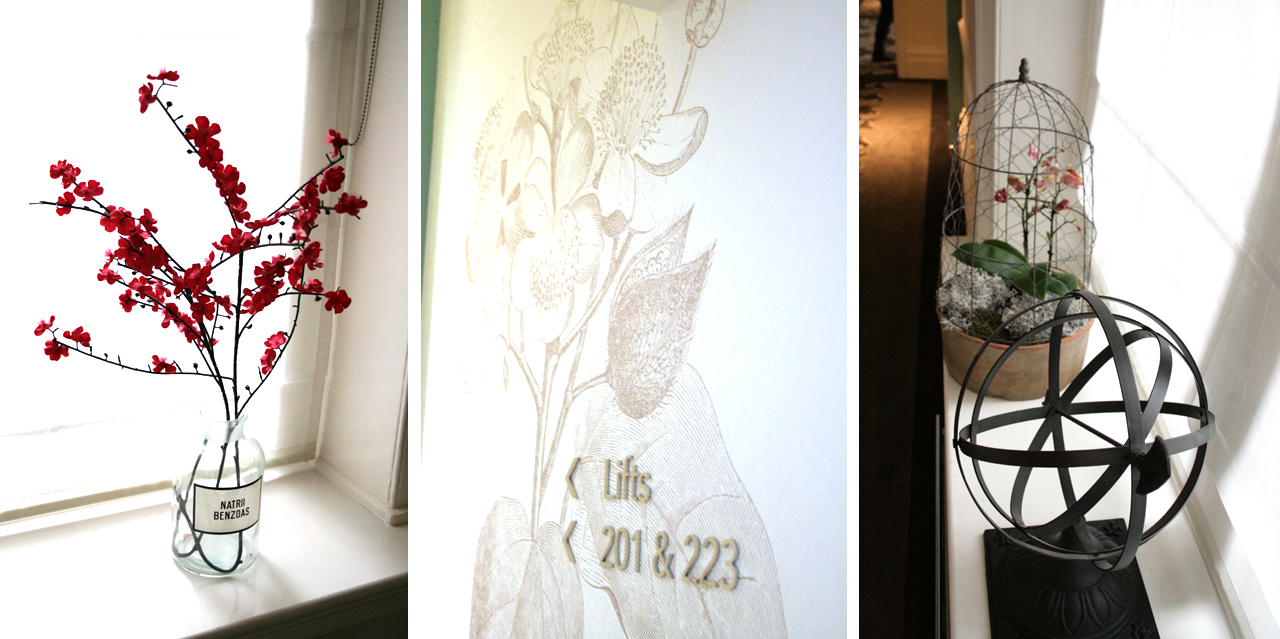 We invaded the place in true blogger fashion instagramming, tweeting and taking pictures (simultaneously of course 😉 ) of all the pretty things we found. And there were many pretty things. Just look at the lobby area! Here, the friendly concierges helped us with our luggage, helped us not get on the wrong train (again) and were extremely polite and nice (they didn't even giggle when Bridgee slit across the whole lobby on her wet ballerinas, almost face planting into the elevator – which cannot be said about me).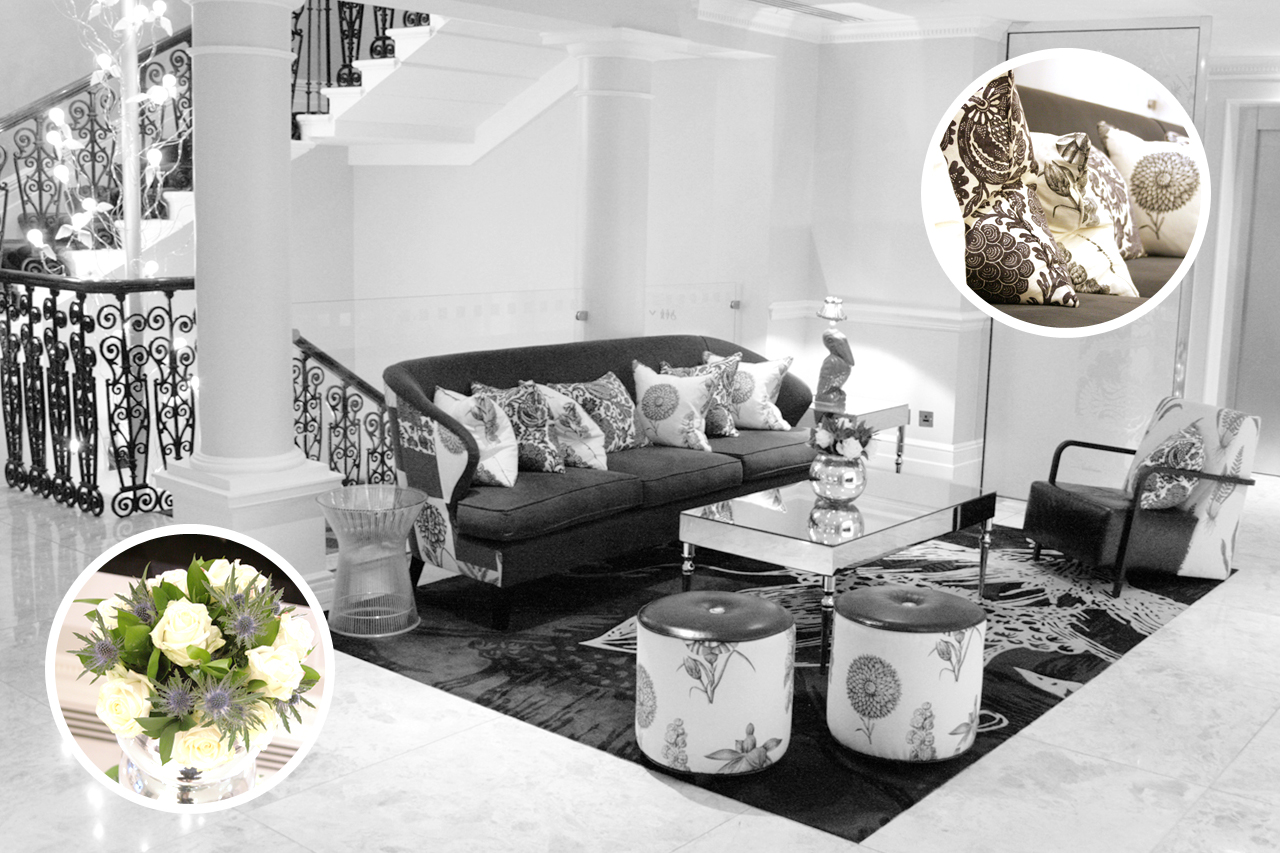 I was sold when we stumbled into The Drawing Rooms, an elegant tearoom to have sweet treats and champagne in.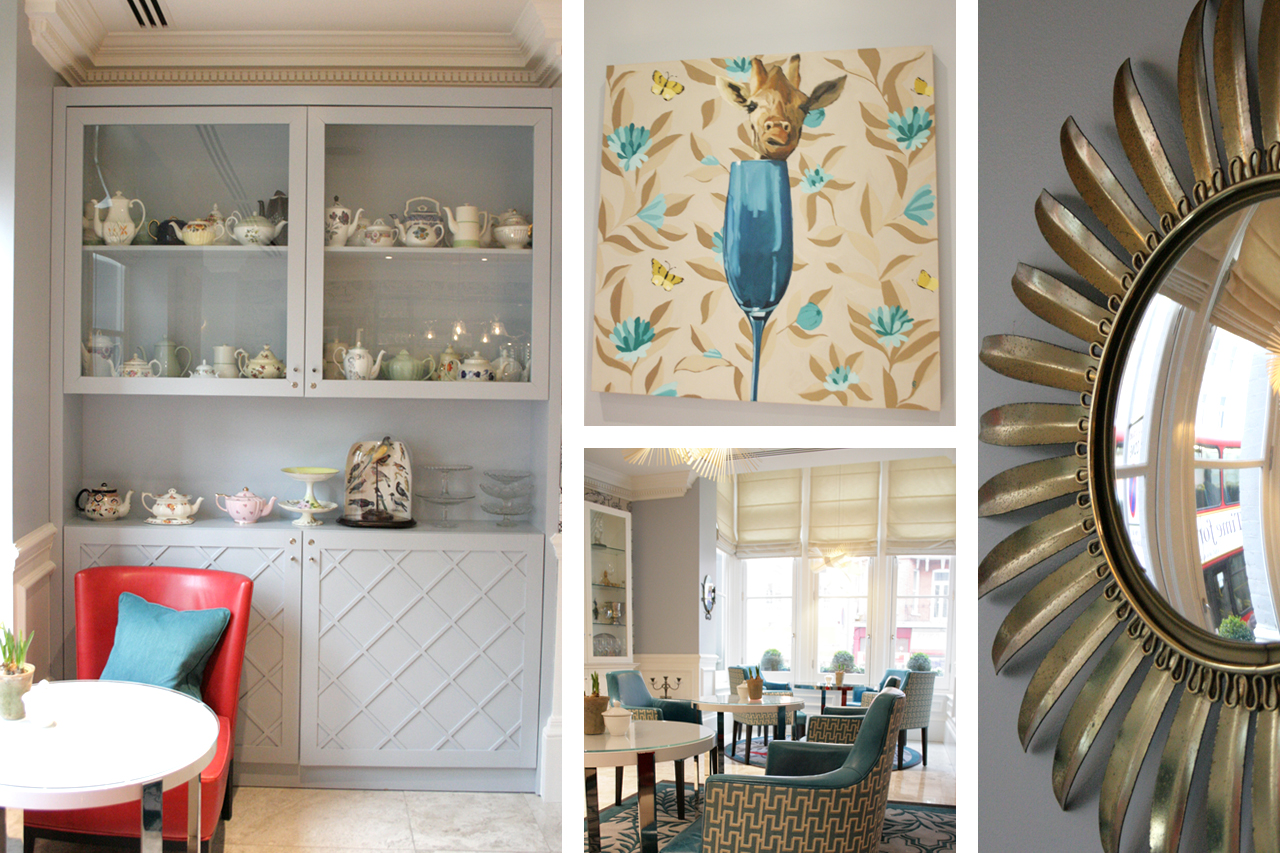 They had the most stunning Dessert Table. I was wondering in secret if I could just sleep on a cot in there 🙂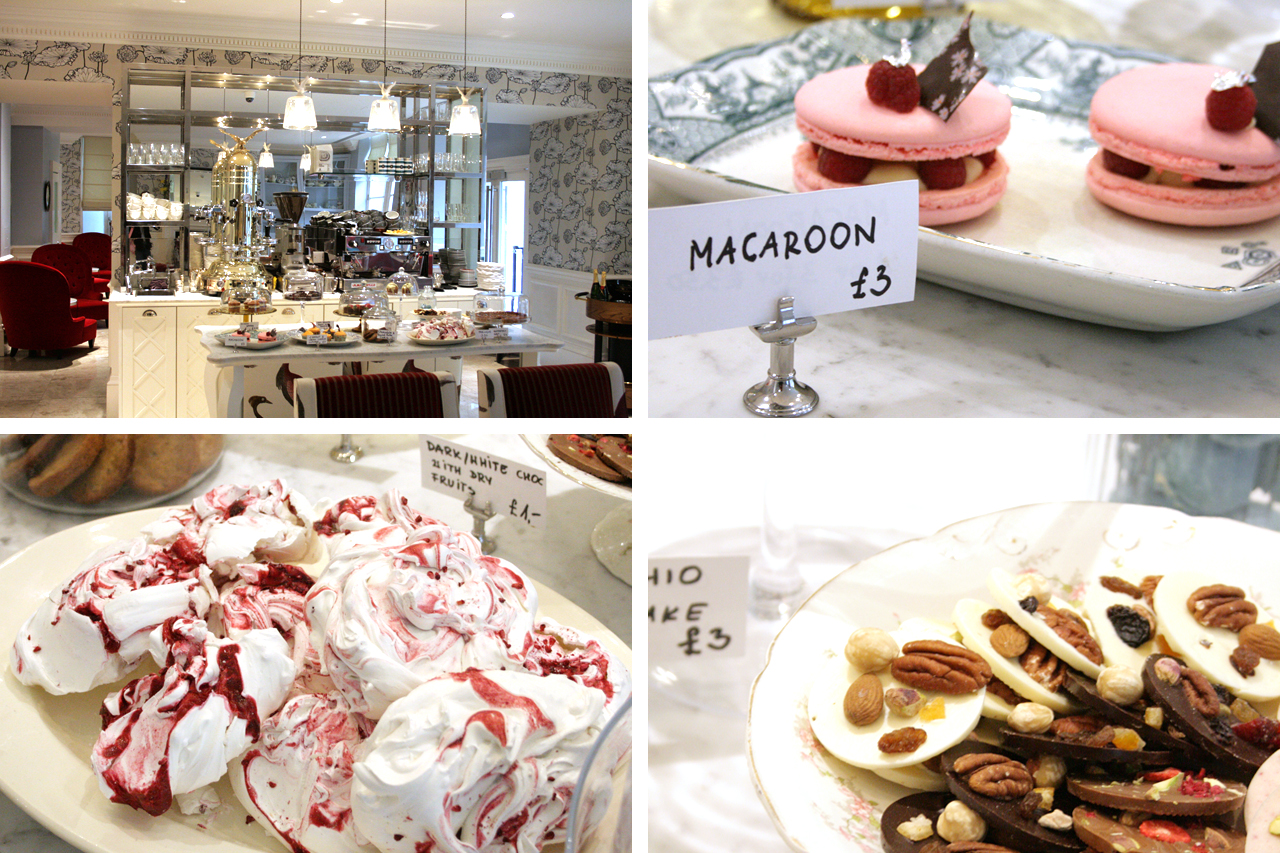 The coffee maker was insane. I think you need a degree to operate it. I had a lot of respect for that machine!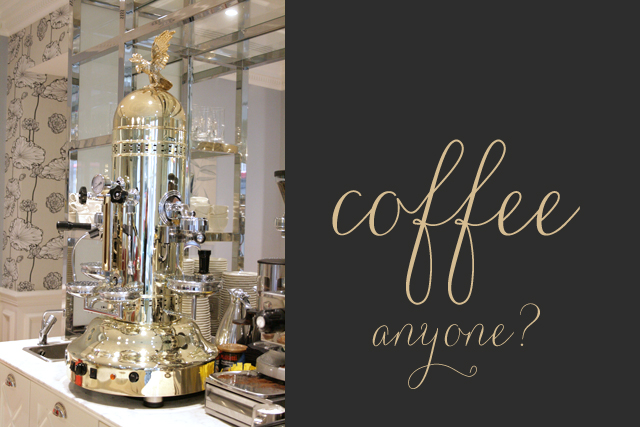 Now, this was all fine and dandy, but because I'm a foodie (the polite word for food obsessed glutton 🙂 ) my day was made when we met the Chef of the Apero Restaurant Chris Golding who took us behind the scenes of the restaurant's kitchen and then…wait for it…made lunch for us!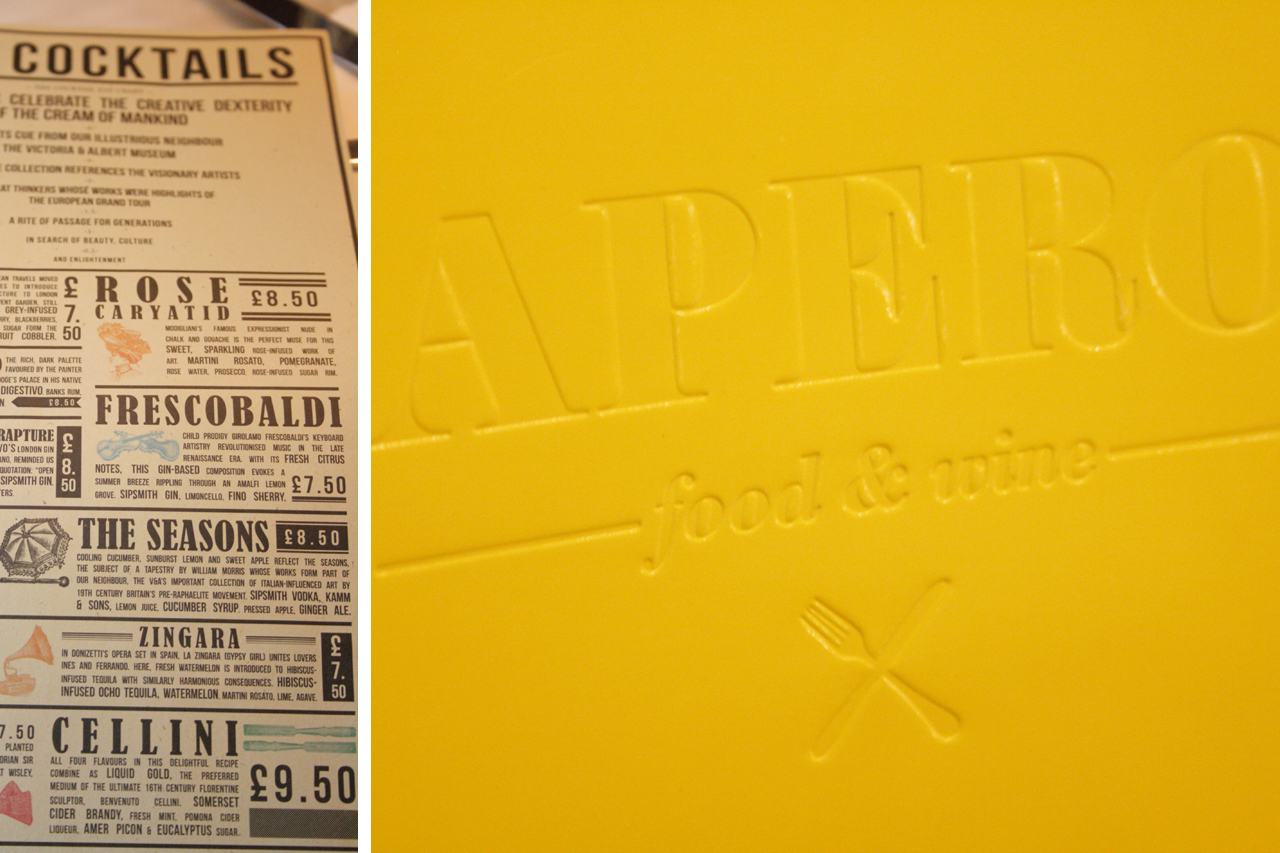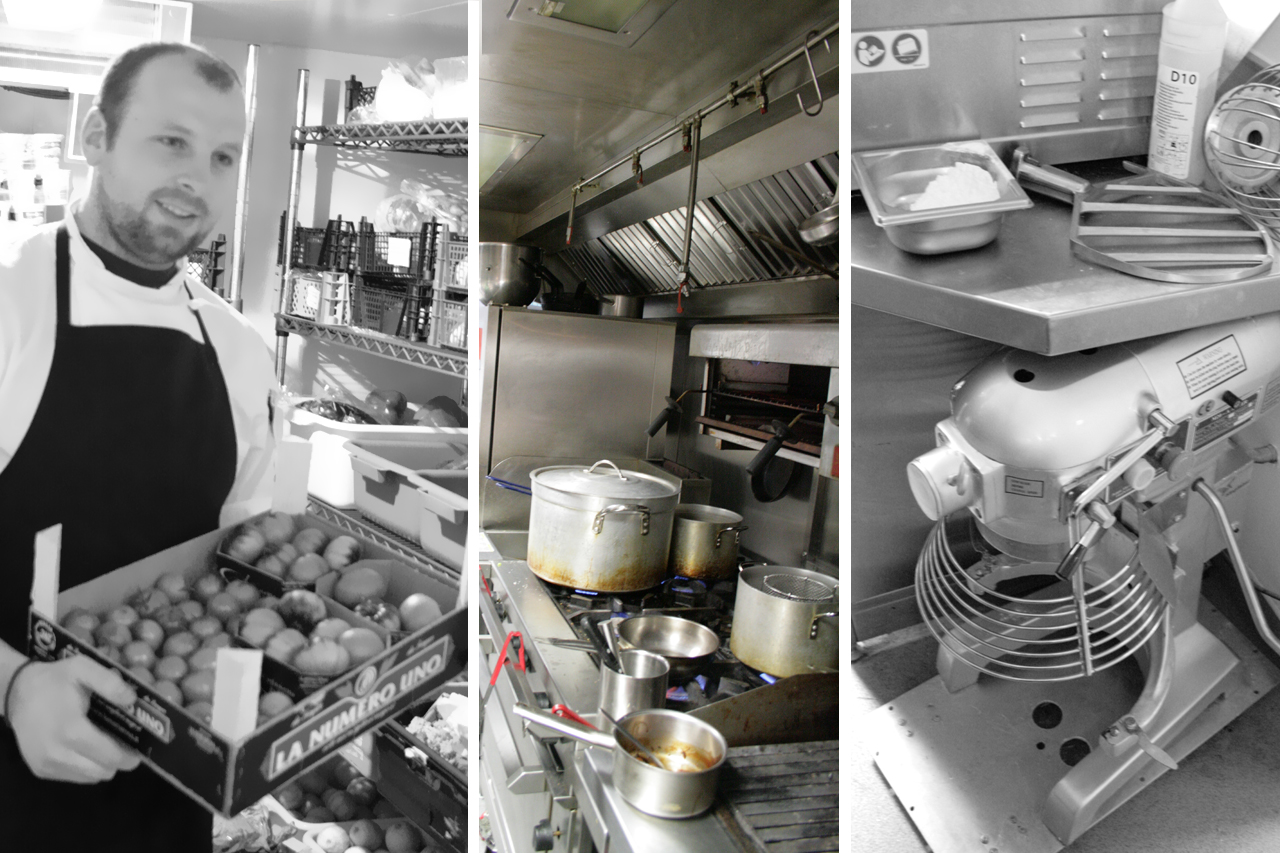 You can see Chris up here showing us a box of spring tomatoes, which are the first tomatoes of the season from warm areas like Italy, they are crisp, sweet and full of flavor. You can also see the godmother of all stand mixer with a whisk attachment the size of my head. We got to meet the pastry Chef Ji Sun Chin. Ji Sun gave us a small box with treats from The Drawing Rooms and made us a British classic, fresh scones with clotted cream and strawberry jam (homemade, of course). Let me tell you, it is a very very good thing they don't sell clotted cream in Germany. I'd be 200 pounds. It's like butter and cream had a baby – a chubby and sweet baby 🙂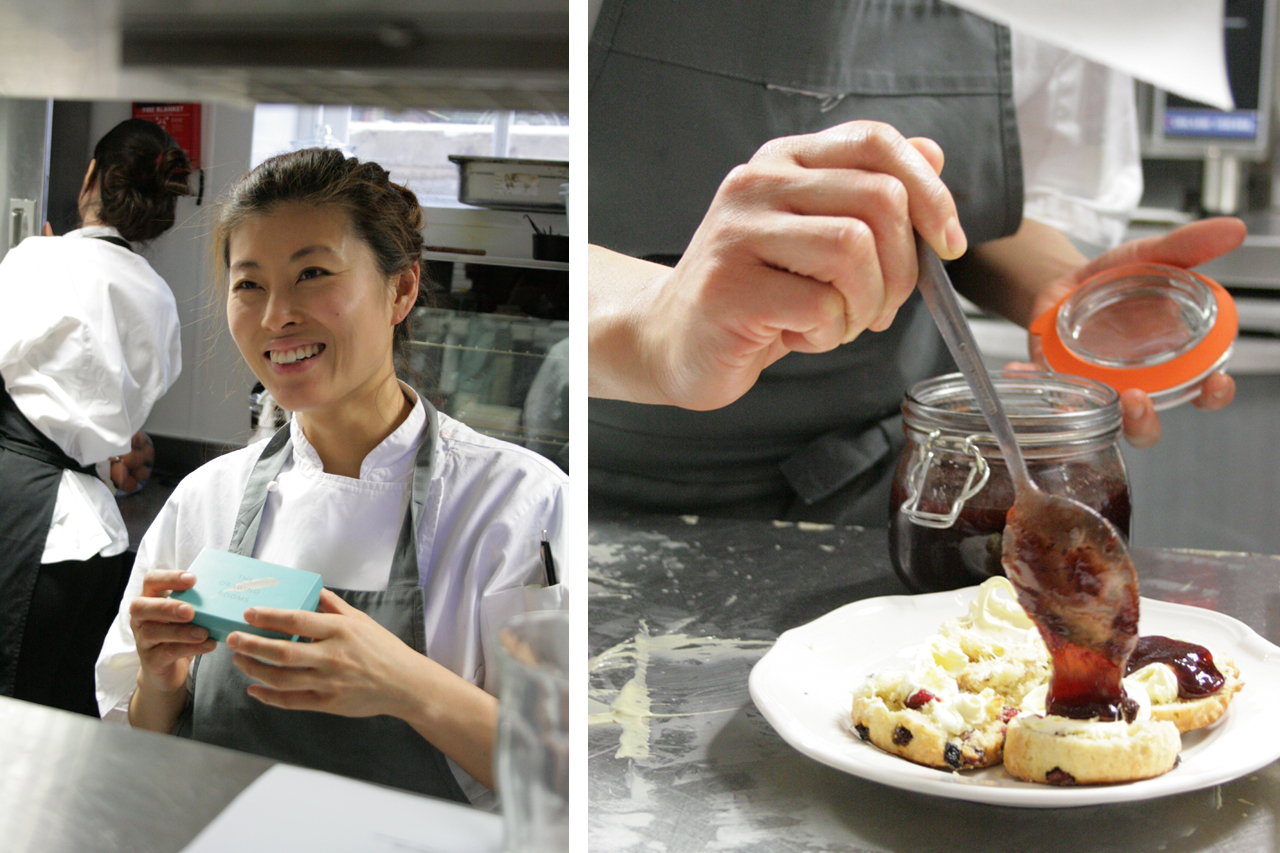 In true Dani fashion I'm talking about dessert first. Sorry, back to lunch, I want to tell you what we got to try.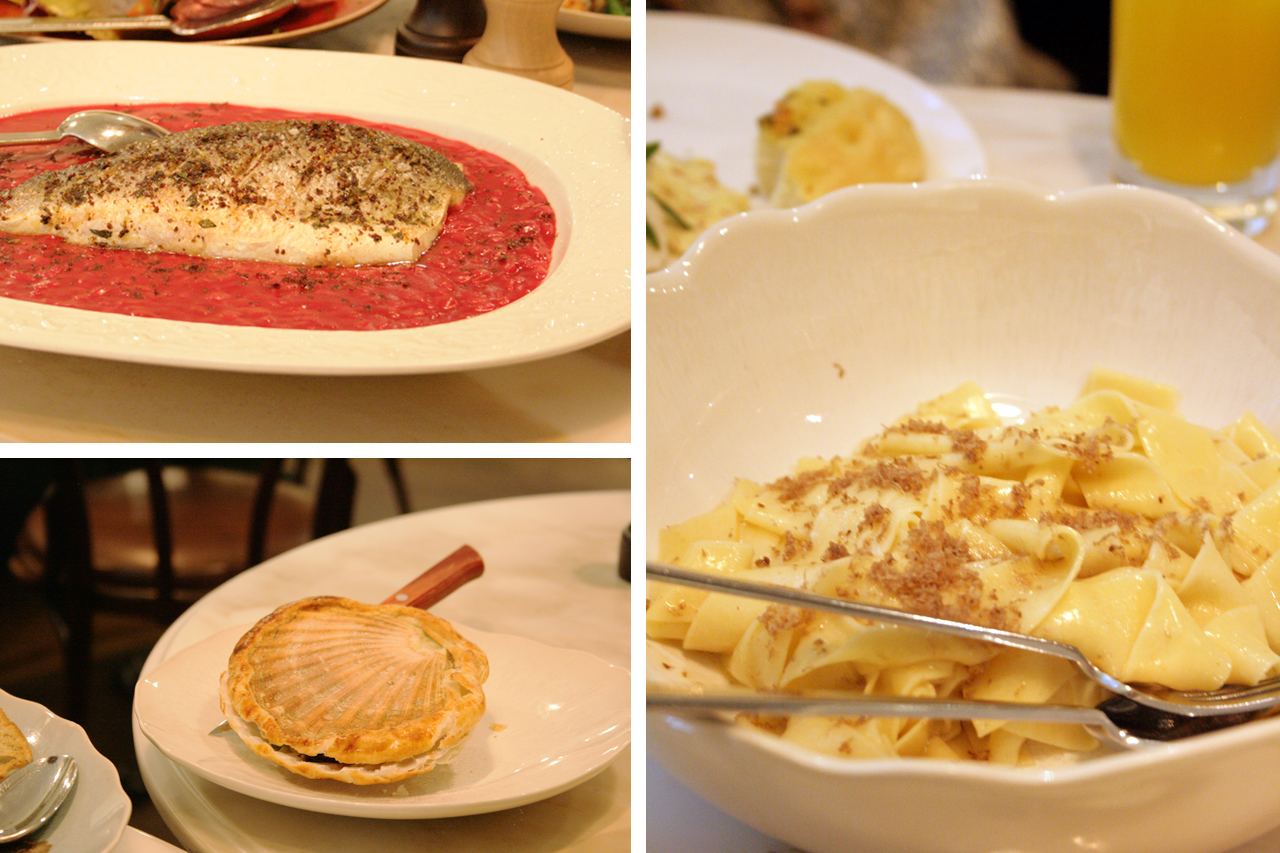 baked goat cheese with honey truffles (I though goat cheese tastes like wet sheep, but good Lord, it doesn't, it is amazing!)
baked scallops (bottom left picture)
mixed greens salad with spring tomatoes
pappardelle pasta with truffle butter (right picture)
garlic leaves with scamorza (smoked mozzarella)
red beet risotto with grilled stone bass (The risotto was out of this world! left top picture)
We got to interview Chef Chris as well and I will post that in a separate article.
People who know me well, know that breakfast is the most important meal of the day for me. So here is the breakfast buffet at the Ampersand Hotel. You get presented with a diverse selection of healthy foods and sweet pastries. I dare you to guess the ratio on my plate 😉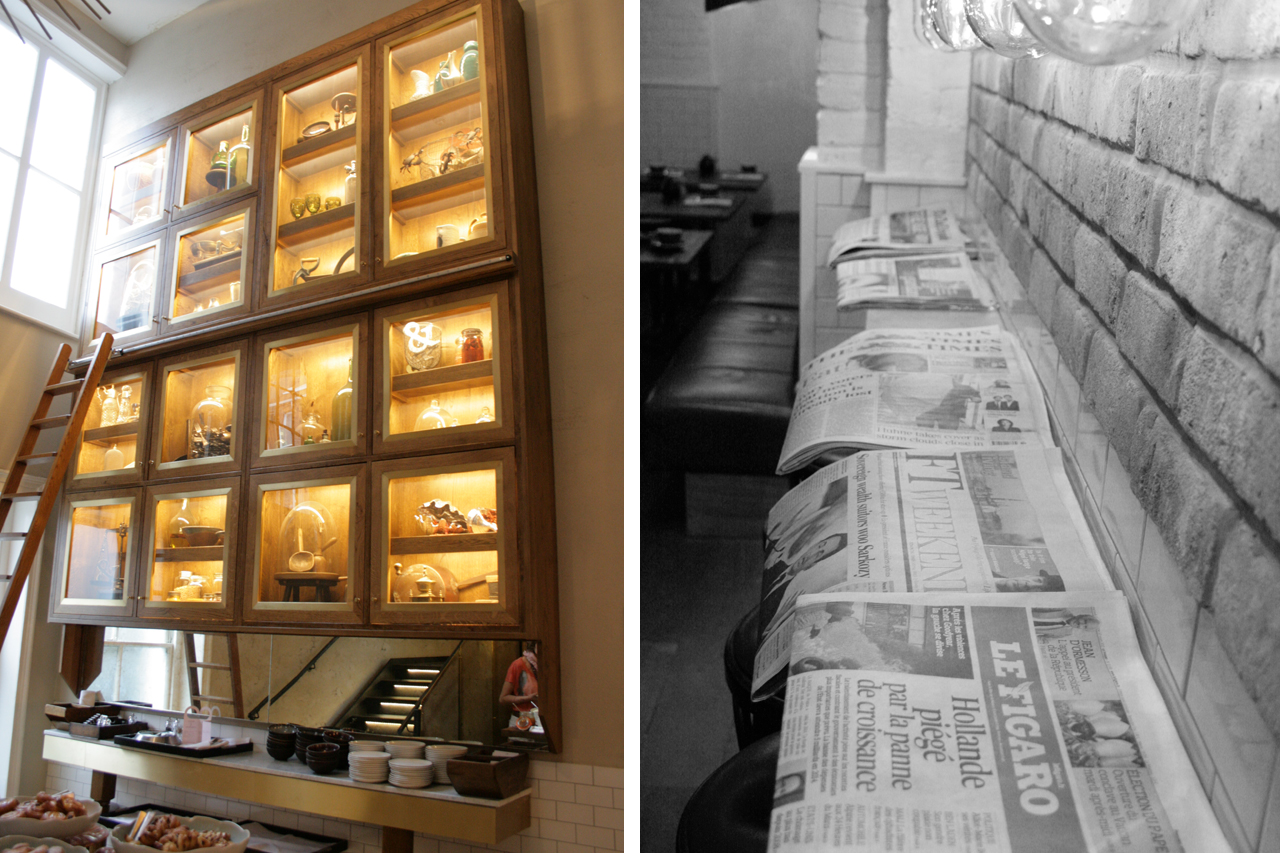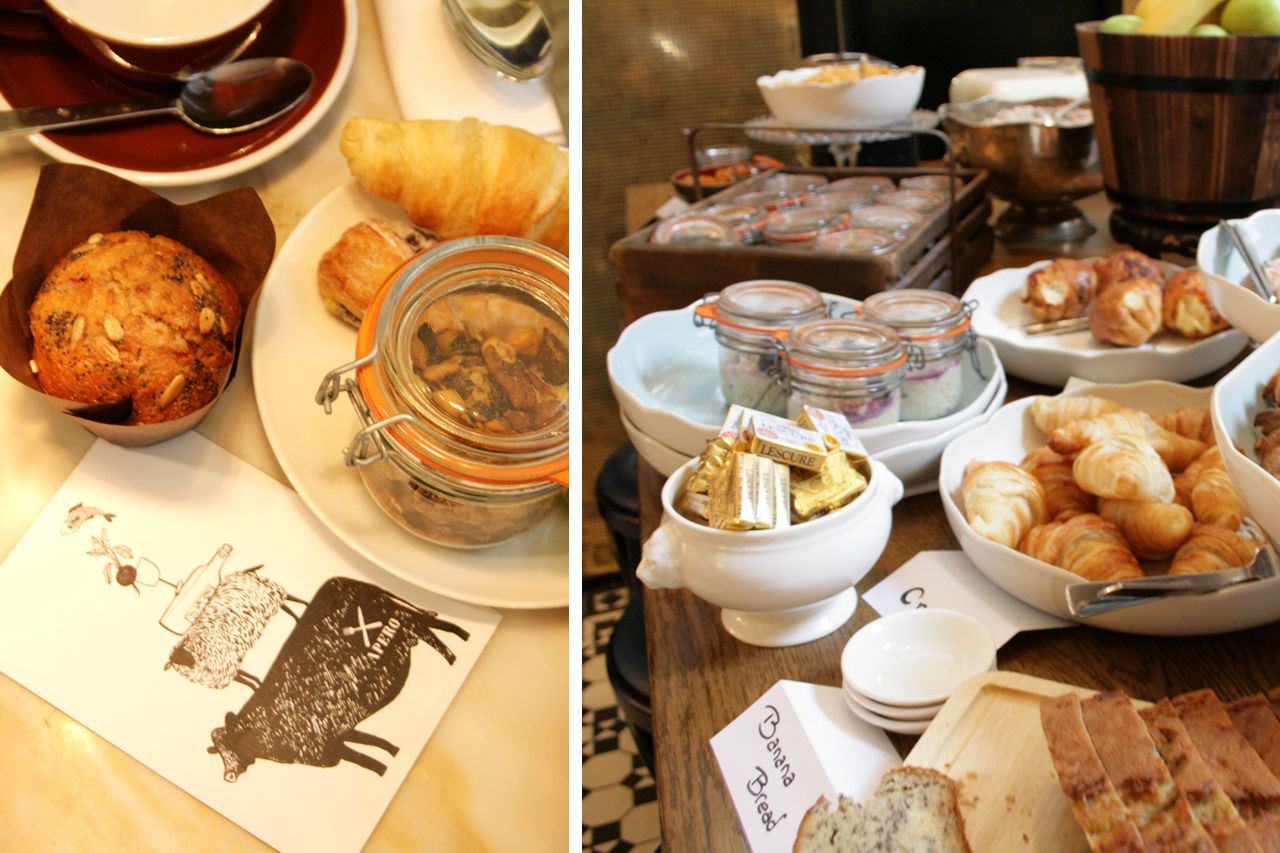 You can also order dishes a la carte like the fluffy pancakes Chef Chris and his team made for us (sorry no picture, they were inhaled before anyone got a chance 😉 ). It really was a great start for a a great day ahead of us in London!
So if you are traveling to London and want to treat yourself to something special for all senses, this is your place to stay!
Hugs!
Dani